Make sense of your finances and start being smarter with your money
The Financial Health Checker Tool from the Money Advice Service is here to help you make sense of your money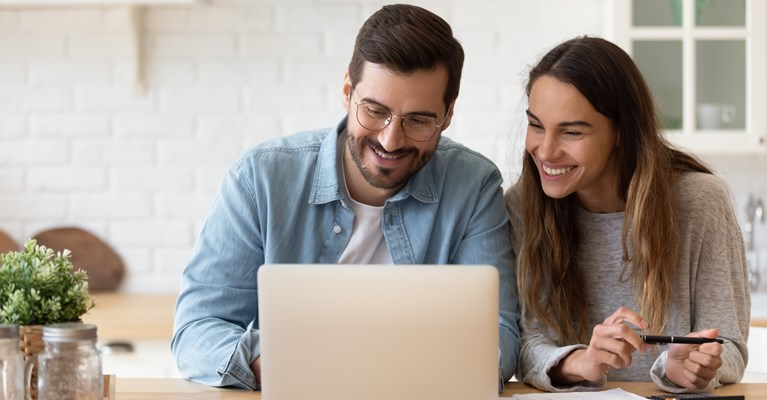 Balancing your finances can be confusing, especially if you have lots of different incoming and outgoing funds to get your head around. Managing money isn't something you're always taught about and finding the right information for your specific situation can be tough at times.
That's why we're sharing the Money Advice Service's array of resources which can help make financial matters easier to handle. Their tools are completely free to use and provide you with completely impartial advice so you can make the right decisions for your money.
A great place to start is the Financial Health Checker Tool, which assesses your attitude towards different areas of your money and matches you with relevant information and action plans that can help you tune up your finances. All the advice is tailored to you specifically, based on your answers to a quick questionnaire about you and your financial position. This allows you to find the best financial advice for you as quickly and directly as possible, as well as giving you a better idea of what topics are worth discussing with a financial advisor if you want to seek out additional assistance.
Using the tool is a fantastic way of getting a sense of what you can do to improve your finances now, as well as securing a more stable position in the future. The Money Advice Service has plenty of resources on setting up savings and a pension plan so you can get the peace of mind you want for later in life, as well as current challenges you may be facing such as repaying credit cards.
The Money Advice Service work alongside a range of other organisations who specialise in different areas of finances, such as Citizens Advice and the National Debtline, so you can trust that all the information is provided with your best interests at heart. If you've experienced financial difficulties because of Coronavirus, there are a number of tools and resources the Financial Health Checker can direct you towards so you get a handle on your money while working toward a stronger financial position.
Whether you're interested in how healthy your finances are, or you're looking for advice about your finances and are unsure what to work on, the Financial Health Checker Tool can make finding the right information for your situation easy.
The Money Advice Service is an independent service, set up by government to help people make the most of their money, they give free, unbiased money advice to everyone across the UK – online, over the phone and webchat.