Contents Insurance for Tenants Guide
Find out what sort of contents insurance you need when renting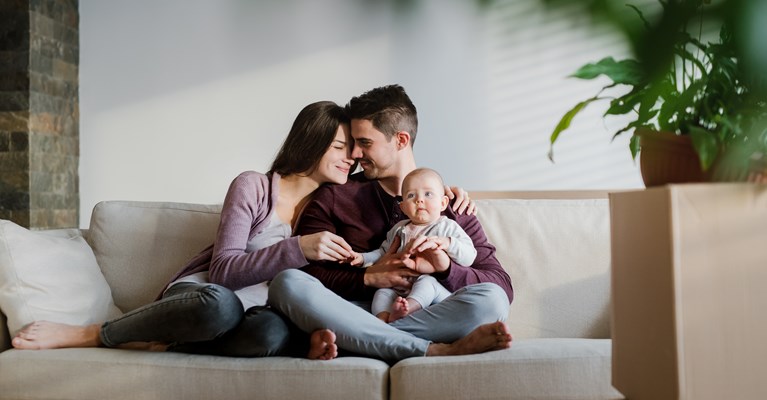 When you're renting a property, it's likely that most of the furniture and all of the belongings inside are owned by you. While you'll want to look after the building well, your main responsibility from an insurance point of view is for your belongings.
Do I need contents insurance as a tenant?

If you want your belongings to be protected from unexpected damage and theft, then you will need contents insurance. While your landlord will likely have a form of insurance which covers damage to the building itself from a number of causes, you have to provide cover for any items in the property which belong to you.
What does contents insurance cover me for when renting?
Your contents insurance policy will cover you for items within your home or room, depending on what type of rental you're in. If you're renting a whole flat or house, then everything in your home will be covered, but if you're only renting a room in a shared house then cover may be limited to items in your room which needs to have a lockable door.
You will also need to consider high value items in your home, as most policies will have single item limits which restrict how much you can cover one item for. So, if you have an expensive piece of jewellery, you will need to make sure your provider is aware when you take out your policy. Take a look at our contents insurance guide for full breakdown of what you'll need to consider when taking out contents insurance.
Do students need contents insurance?
If you're a student heading off to university with a laptop, a bike or musical instrument in tow, it can be a good idea to take out cover for your belongings whether you're in halls or other student accommodation. It can be especially useful if you're sharing spaces with people you don't know or who aren't as careful as you are.
In some cases, your parents' home insurance policy could provide you with a certain amount of cover under the 'temporarily removed from the home' section. There are certain terms and conditions around this, but it can be useful to check their policy before taking out your own contents insurance policy.
You can find student contents insurance policies or standard contents cover policies which will give you the right level of cover while away at university, so it's worth doing a comparison of contents insurance policies with the features you think you'll need.
Student areas can frequently be targeted for theft, so having contents insurance can help get you a replacement item as soon as possible if the worst is to happen. Some policies can also offer accidental damage protection in case a rogue spillage stops a computer from working properly.
Is tenants' liability insurance the same as contents insurance?
No – the two are different but linked. Tenants' liability insurance is a type of automatic cover which is provided as part of some contents insurance policies when you are renting which give your landlord's belongings a basic level of cover.
This can include furniture, fixtures and fittings provided by your landlord, and it will typically protect them from accidental damage and cover the cost of repairing or replacing them. One of the main advantages of this is that money taken from your deposit to cover the cost of repairs or replacements can be recovered through your tenants' liability insurance. Students can also take advantage of tenants' liability insurance to help give them peace of mind when living in student accommodation.
Top Home Insurance FAQs:
Do I need Home Insurance?

Neither buildings insurance nor contents insurance are actually legally required so, technically, no you don't need them. However, some mortgage providers will require you to have at least buildings insurance before lending you money to make sure that their loan is protected and, without home insurance, you run the risk of being responsible for the full cost of any repairs your home needs after a serious incident like a fire.

Especially if you own your home, getting home insurance is a sensible decision to make sure you're not caught out unprotected in the event of a disaster.
Is theft covered by Home Insurance?

This will vary from provider to provider but, generally, theft of your belongings will be covered by contents insurance. Following the general rule that contents insurance is to cover your possessions while buildings insurance insures you for damage to the structure of your home, standalone buildings insurance typically won't include coverage for theft.
What does accidental damage mean?

Again, the definition of accidental damage varies depending on who you choose to take a home insurance policy with. In most cases, however, accidental damage cover will protect you against damage that's caused suddenly by non-deliberate actions. This could include knocking over a glass of wine and ruining your carpet, drilling into your wall and hitting a pipe, or even a toddler bumping into your TV and causing it to topple and break.
Will I need a credit check?

If you choose to pay for your home insurance policy in monthly instalments over the course of the year, it's likely that a credit check will be necessary to make sure you can pay the full sum back. This will usually be a soft credit check, however, which won't leave a record on your credit history. When you buy annually, credit checks generally aren't required.
ASDA Money is a trading name of Asda Financial Services Ltd and Asda Stores Ltd which for general insurance are Introducer Appointed Representatives of Vast Visibility Limited, 8 Princes Parade, Liverpool, L3 1DL, authorised and regulated by the Financial Conduct Authority. Firm reference number 566973. You can check these details on the FCA Register.
The ASDA home comparison service is arranged by and administered by Vast Visibility Limited.