Cost of Home Insurance Guide
The cost of covering your home and your possessions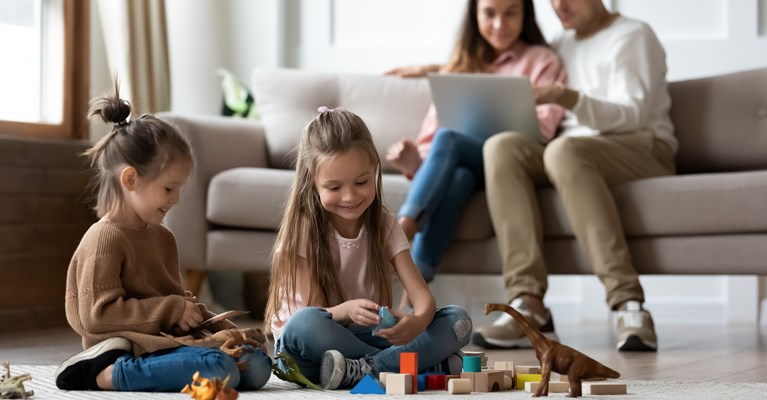 If you're looking at your options for home insurance, you're probably also thinking about the cost. You might also be wondering how much you need to cover your home and your possessions for, and how you work that out. We're here to answer your questions around the costs of home insurance.
How much does home insurance cost?
The cost of home insurance depends on many factors, and can change depending where you live in the country. Providers take many different factors into account when calculating your specific insurance premium, including information about your house and contents.
The buildings side of home insurance is worked out according to the type of house you have, such as its age and what it's made out of, as well as where it is. How much you pay depends on how much your house would cost to rebuild from the ground up, rather than the market value of your house. The more it would cost, the more expensive your premiums will be.
Contents are worked out separately, based on the cost of replacing the furniture and possessions in your home. The more the combined cost of replacing your all your possessions, the higher your premiums will be.
Is it cheaper to get buildings and contents insurance together?
If you own your own home, it may be worth getting a combined buildings and contents insurance policy, as some providers may offer a discount. If you rent your home, you don't need buildings insurance as this is the landlord's responsibility, but you may want contents insurance to protect your possessions in case of an accident that causes damage.
Top Home Insurance FAQs:
Do I need Home Insurance?

Neither buildings insurance nor contents insurance are actually legally required so, technically, no you don't need them. However, some mortgage providers will require you to have at least buildings insurance before lending you money to make sure that their loan is protected and, without home insurance, you run the risk of being responsible for the full cost of any repairs your home needs after a serious incident like a fire.

Especially if you own your home, getting home insurance is a sensible decision to make sure you're not caught out unprotected in the event of a disaster.
Is theft covered by Home Insurance?

This will vary from provider to provider but, generally, theft of your belongings will be covered by contents insurance. Following the general rule that contents insurance is to cover your possessions while buildings insurance insures you for damage to the structure of your home, standalone buildings insurance typically won't include coverage for theft.
What does accidental damage mean?

Again, the definition of accidental damage varies depending on who you choose to take a home insurance policy with. In most cases, however, accidental damage cover will protect you against damage that's caused suddenly by non-deliberate actions. This could include knocking over a glass of wine and ruining your carpet, drilling into your wall and hitting a pipe, or even a toddler bumping into your TV and causing it to topple and break.
Will I need a credit check?

If you choose to pay for your home insurance policy in monthly instalments over the course of the year, it's likely that a credit check will be necessary to make sure you can pay the full sum back. This will usually be a soft credit check, however, which won't leave a record on your credit history. When you buy annually, credit checks generally aren't required.
ASDA Money is a trading name of Asda Financial Services Ltd and Asda Stores Ltd which for general insurance are Introducer Appointed Representatives of Vast Visibility Limited, 8 Princes Parade, Liverpool, L3 1DL, authorised and regulated by the Financial Conduct Authority. Firm reference number 566973. You can check these details on the FCA Register.
The ASDA home comparison service is arranged by and administered by Vast Visibility Limited.