12 Month Pet Insurance
A full 12 months of coverage for your feline friend or canine companion
Part of providing the proper care for your pet is making sure you can meet their needs if they happen to fall ill or get injured in an accident. Chances are, you'll want your four-legged friend to be back on all-paws as soon as possible, and having the right insurance can help.
12 Month pet insurance policies can help cover your pet for a range of problems that might arise and support you in paying the related vet bills from the date they're diagnosed for up to 12 months of treatment.
Why choose Asda Pet Insurance?
Underwritten by Fairmead Insurance Limited (renamed from Legal & General Insurance Limited)
The Asda advantage

Known for putting value for money at the centre of everything we do

Partner expertise

An experienced pet insurer who can offer you the choice of six levels of cover for you and your pet

Award-winning cover

Awarded Best Online Pet Insurance Provider in the YourMoney.com Awards 2019
Our Product Benefits
24 hour Vet Advice Line

To help avoid costly visits to the vet

Pay by direct debit

Monthly, at no extra cost

10% multi-pet discount

When you insure two or more pets with us T&Cs apply

We'll pay your vet direct

To make things easier (subject to your vet's agreement)
Top 12 Month Pet Insurance FAQs:
A quick 'paws' for thought…

With pet insurance, as part of the cost, your premium will increase each year at renewal as your pet gets older. We'll limit the amount it goes up by, but your renewal price will also be impacted by:
Any claims you make – this could significantly increase your premium
Rising vet fees
Insurance Premium Tax increasing
Changes you make to your policy
Changes we make to our pricing
You can, of course, shop around at renewal. Just bear in mind that any existing conditions your pet's developed, whether diagnosed or not, may not be covered elsewhere.
About our underwriter, Fairmead Insurance
We've carefully selected Fairmead Insurance Limited (renamed from Legal & General Insurance Limited), part of the Liverpool Victoria General Insurance Group as our pet insurance underwriter, given their experience with pet insurance.
Working together, we've been able to bring our customers great pet insurance products that aim to offer value for money and some fantastic features, such as the 24-hour vet helpline, and the option to pay monthly by direct debit with no interest charges.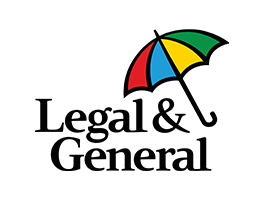 Legal & General, L&G, L&G – EVERY DAY MATTERS and the Legal & General Logo are registered trade marks of Legal & General Group PLC and are used by Fairmead Insurance Limited under licence. Legal & General Group PLC has no responsibility for the products of Fairmead Insurance Ltd or the servicing of those products. This policy is underwritten by Fairmead Insurance Limited which is a member of the Liverpool Victoria General Insurance Group. Fairmead Insurance Limited is not a member of the Legal & General group of companies.​
ASDA Money is a trading name of Asda Stores Limited and Asda Financial Services Limited which are for general insurance Introducer Appointed Representatives of Fairmead Insurance Limited for Pet Insurance.  Fairmead Insurance Limited is authorised by the Prudential Regulation Authority and regulated by the Financial Conduct Authority and the Prudential Regulation Authority.  Financial Services Register number 202050. Registered in England and Wales Number 00423930. Registered office: 57 Ladymead, Guildford, Surrey, GU1 1DB.​