Pets can get into all sorts of trouble on their daily adventures, and the odd bump or injury is always a possibility. Accident Only cover can help to cover the cost of vet's bills for treating injuries, so you can be confident your pet is protected.
As long as the insurance policy remains in force there's no time limit on a claim. Once the financial limit has been reached, any ongoing treatment that's required will be excluded from future claims and treated as a pre-existing condition.
Why choose Asda Pet Insurance?
Underwritten by Fairmead Insurance Limited (renamed from Legal & General Insurance Limited)
The Asda advantage

Known for putting value for money at the centre of everything we do

Partner expertise

An experienced pet insurer who can offer you the choice of six levels of cover for you and your pet

Award-winning cover

Awarded Best Online Pet Insurance Provider in the YourMoney.com Awards 2019
Our Product Benefits
24 hour Vet Advice Line

To help avoid costly visits to the vet

Pay by direct debit

Monthly, at no extra cost

10% multi-pet discount

When you insure two or more pets with us T&Cs apply

We'll pay your vet direct

To make things easier (subject to your vet's agreement)
Top Accident Only Pet Insurance FAQs:
What does Accident Only insurance cover?

With an Accident Only pet insurance policy, your pet will be covered only for injuries, not for any illnesses it might get or any pre-existing conditions. With Asda Pet Insurance you can claim up to £2,500 to cover vet's bills for each new accident your pet suffers, though this amount could vary if there is a specific condition set out in the policy documents. Once you reach the £2,500 limit for a specific accident, further treatment for that injury won't be covered.

There's no overall limit to the number of separate accidents you can claim for, and no time limit on when you can claim, as long you keep the policy going.

You'll need to renew your Accident Only policy every 12 months to keep it active.
What counts as an accident?

When we talk about accidents and injuries, the general meaning is any sudden, unexpected, and unforeseen event that causes your pet to be injured.

This should cover any day-to-day bumps and scrapes that need treatment, but you should carefully check the policy documents to see all limitations and exclusions so you know what is covered.

Take a look at our pet insurance comparison table to help you decide which level of cover is best for you and your pet. 
What if I want more cover for my pet?

If you want your pet to be covered for illnesses as well as accidents, you could choose from one of our other policy types that provide more comprehensive cover.

Lifetime

Cover for illnesses and injuries for the whole life of your pet, so long as you keep the policy active. This policy also has options for the maximum amount covered, from £2,000, to £4,000, or £10,000 reinstated annually. Find out more about Lifetime pet insurance.

12 Months

This gives you up to 12 months of cover for each illness or injury, with options for a £2,000 limit or a £5,000 limit. Find out more about 12 Month pet insurance.
A quick 'paws' for thought…

With pet insurance, as part of the cost, your premium will increase each year at renewal as your pet gets older. We'll limit the amount it goes up by, but your renewal price will also be impacted by:
Any claims you make – this could significantly increase your premium
Rising vet fees
Insurance Premium Tax increasing
Changes you make to your policy
Changes we make to our pricing
You can, of course, shop around at renewal. Just bear in mind that any existing conditions your pet's developed, whether diagnosed or not, may not be covered elsewhere.
About our underwriter, Fairmead Insurance
We've carefully selected Fairmead Insurance Limited (renamed from Legal & General Insurance Limited), part of the Liverpool Victoria General Insurance Group as our pet insurance underwriter, given their experience with pet insurance.
Working together, we've been able to bring our customers great pet insurance products that aim to offer value for money and some fantastic features, such as the 24-hour vet helpline, and the option to pay monthly by direct debit with no interest charges.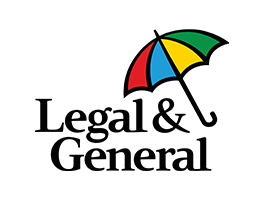 Legal & General, L&G, L&G – EVERY DAY MATTERS and the Legal & General Logo are registered trade marks of Legal & General Group PLC and are used by Fairmead Insurance Limited under licence. Legal & General Group PLC has no responsibility for the products of Fairmead Insurance Ltd or the servicing of those products. This policy is underwritten by Fairmead Insurance Limited which is a member of the Liverpool Victoria General Insurance Group. Fairmead Insurance Limited is not a member of the Legal & General group of companies.​
ASDA Money is a trading name of Asda Stores Limited and Asda Financial Services Limited which are for general insurance Introducer Appointed Representatives of Fairmead Insurance Limited for Pet Insurance.  Fairmead Insurance Limited is authorised by the Prudential Regulation Authority and regulated by the Financial Conduct Authority and the Prudential Regulation Authority.  Financial Services Register number 202050. Registered in England and Wales Number 00423930. Registered office: 57 Ladymead, Guildford, Surrey, GU1 1DB.​