4x4 insurance and off-road insurance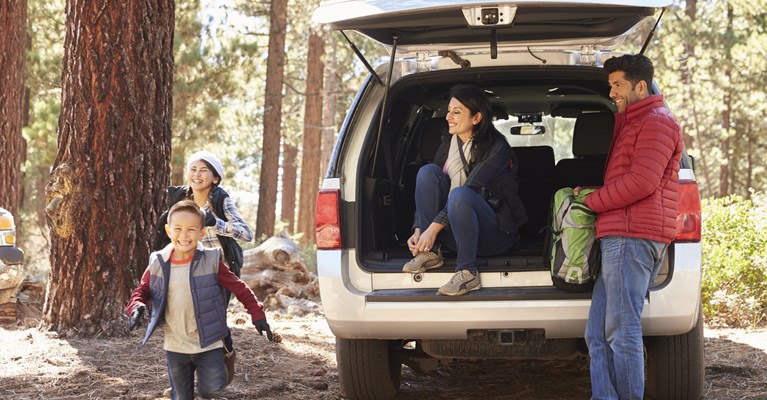 Get protected before heading off-road.
Off-road driving is an ultimate thrill for car lovers, putting their driving skills and the power of their vehicles to the test against rough terrain while admiring spectacular views without a traffic jam or roadworks in sight. But do you need to get insured to drive off-road? How much does 4x4 insurance cost? Here's what you need to know.
Do I need insurance to drive off-road?
In theory, if your vehicle isn't driving on a public road, you don't need car insurance. However, this is normally only applicable if the car isn't being driven, in which case you need to have a valid Statutory Off-Road Notification (SORN) to tell the Motor Insurers' Bureau that it does not need insurance.
If you are driving your 4x4 off-road, the chances are that you will have needed to drive on a public road to get to your destination, so you will have no choice but to get it insured for this to be legal.
Off-road driving also comes with the high risk of damaging your vehicle, so not having any off-road insurance on it would mean needing to cover the costs of any repairs yourself.
Does insurance cover off-road accidents?
Yes, you can get off road car insurance that covers driving in off-road settings, including non-competitive off-road/green-lane events. 'Green laning' is another name for driving on unsurfaced country roads and unclassified paths and bridleways and this requires insurance too.
As with any kind of driving that is outside the normal usage of a vehicle, there is specialist insurance available for off-roading and this is the best type to go for because it is tailored to the needs of this kind of driving. A standard car insurance policy will almost certainly not pay out for any accidents caused by off-roading.
If you plan to compete in off-road races, you will need specialist insurance for this.
Is it more expensive to insure a 4x4?
Yes, 4x4 car insurance is generally more expensive than a standard car policy would be. This is because they are seen as much higher risk due to their use in off-road driving and their higher specifications. Spare parts are normally more expensive, which also adds up to higher premiums for 4x4s.
Because they are bigger, heavier and often more powerful, these types of vehicles are seen as being more likely to cause damage to other vehicles, pedestrians or properties in the case of an accident, which also means insurance costs are higher.
And finally, insurance companies view high value 4x4 cars as being more attractive than most to thieves, so costs are measured against this higher risk.
Is 4WD covered by insurance?
Depending on the type of vehicle and its usage, you can cover a 4WD vehicle with a standard insurance policy - for example an SUV that offers 4WD as an option as well as 2WD and is only driven on public roads. However, if you have a true 4x4 and intend to drive it off-road you will need specialist insurance.