Asda Tyres - Offering Affordable Tyre Solutions for the Cost of Living Crisis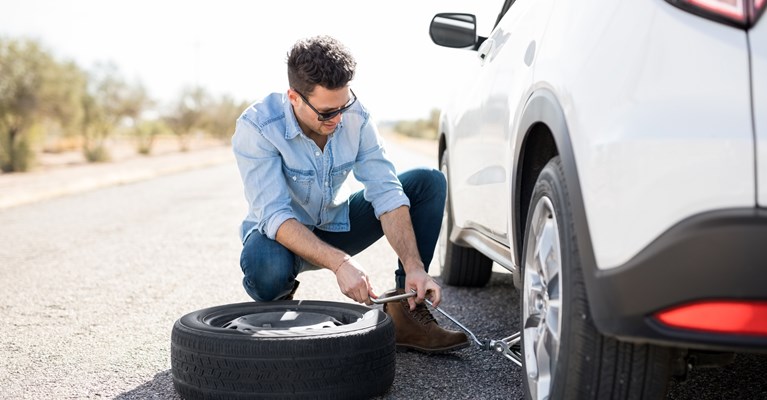 The current cost of living crisis has placed immense pressure on households across the UK to manage their finances more efficiently. With the relentless surge in fuel prices and the escalating bills at the supermarkets, every penny counts in our daily lives.
At Asda Tyres, we recognise the challenges our fellow consumers are facing. That's why we are committed to providing a reliable and affordable solution for one of life's essential expenses – car tyres.
As Travis Coleman, Director of Colewood Automotive which operates as Asda Tyres, aptly puts it, "Asda Tyres is committed to providing our customers with reliable and affordable tyre solutions, especially during these challenging times of the cost of living crisis.
"We understand the importance of safety on the road, and that's why we offer a wide range of top-quality tyres from trusted brands at prices that won't break the bank.
"Our dedication to transparent pricing, online convenience, and flexible local fitting options ensures that our customers can prioritise their safety without compromising their budget."
In line with Travis' unwavering commitment to prioritising customer safety and affordability, Asda Tyres stands as a reliable ally for drivers navigating the current financial landscape. The cost of living crisis has presented numerous challenges, making every pound count for households across the UK.
Now, let's delve deeper into how Asda Tyres' offerings cater to you during these trying times:
Affordability Without Compromise:
Affordability is at the core of our mission. We recognise that consumers, like you, are facing increasing financial pressure in the current economic climate. However, we also understand that cutting corners on essential vehicle maintenance, such as tyres, is not an option.
To address this concern, Asda Tyres offers a diverse selection of car tyres, including those from reputable brands like Michelin, Bridgestone, Goodyear, and more. These well-known brands are renowned for their quality and safety standards, ensuring that you receive reliable and durable tyres for your vehicle.
By providing access to these top-tier brands at competitive prices, Asda Tyres allows you to make smart financial choices without compromising your safety. This approach aligns with our commitment to offering affordable solutions without sacrificing quality.
Transparency in Pricing:
Here at Asda Tyres, we understand that transparent pricing is crucial, especially during challenging financial times. Hidden costs can lead to budgetary surprises that none of us can afford.
When you shop with us, you can trust that the price you see on our website is the final price you'll pay. There are no hidden fees or unexpected charges at checkout. This transparency empowers you to budget effectively and make informed decisions about your tyre purchases.
With Asda Tyres, you can confidently plan your expenses, knowing that your chosen tyres' cost is clear and upfront. This transparency in pricing sets us apart as a reliable and trustworthy option for cost-conscious consumers.
Online Ordering Convenience:
The convenience of online shopping is undeniable, and we've harnessed this to provide a seamless tyre-buying experience. Our user-friendly website allows you to browse a vast catalogue of tyres, compare prices, and access valuable information.
When you visit the Asda Tyres website, you can easily filter and search for tyres that match your vehicle's specifications and your specific requirements. Detailed product descriptions and customer reviews further assist you in making an educated choice. This online platform empowers you to research and select the right tyres from the comfort of your own home.
The online ordering process is straightforward and intuitive. You can add your chosen tyres to your cart, select your preferred fitting location, and schedule a convenient appointment. This streamlined process ensures that you can complete your purchase efficiently, saving you time and effort.
Local Fitting That Suits You:
Getting your new tyres fitted is an essential step in the tyre-buying process. We understand that you have a busy life and need flexibility when it comes to scheduling your tyre fitting appointments.
As a solution, Asda Tyres offers a network of trusted fitting centres across the UK. You have the freedom to choose a location that is convenient for you, whether it's near your home or workplace. Additionally, the scheduling options are flexible, allowing you to pick a time that suits your schedule.
This approach eliminates the need to take time off work or rearrange your daily routine to accommodate tyre fitting. We prioritise your convenience, making the entire process hassle-free.
How Asda Tyres Combats Inflation:
Inflation has become a pressing concern, affecting the cost of essential goods and services. Asda Tyres addresses this challenge by providing cost-effective tyre solutions that help you manage your budget more effectively.
By offering a wide range of high-quality tyres at competitive prices, we allow you to make smart financial choices. While other expenses may be rising, you can count on Asda Tyres to provide affordability and reliability when it comes to maintaining the safety of your vehicle.
In these times of financial uncertainty and the rising cost of living, Asda Tyres remains committed to helping you navigate these challenges confidently. With our unwavering focus on affordability, transparency, convenience, and safety, we stand as a trusted partner in ensuring that you can keep your vehicle in optimal condition without straining your budget.
Your safety on the road is our top priority, and we're here to support you during these difficult times.
Asda Tyres is operated by Colewood Automotive Ltd under contract with Asda. Registered in England No. 10828348, VAT No. 273208316. Registered Office 1 Kingfisher Court, Bowesfield, Stockton on Tees, North Yorkshire, TS18 3EX