Can You Insure a Car You Don't Own?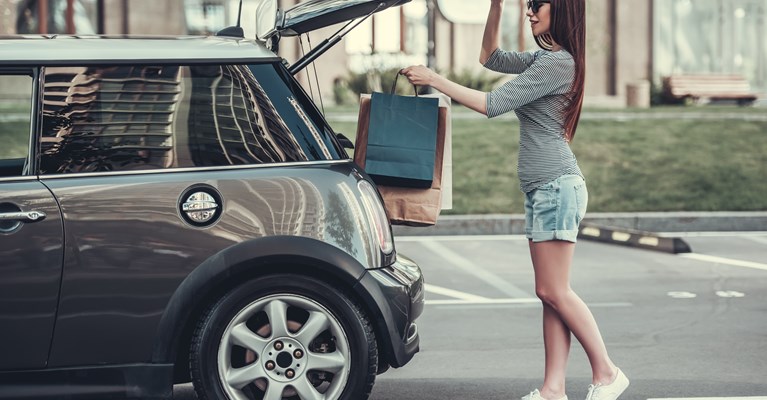 Non-owner car insurance is becoming a more and more common practice as people find it to be more convenient and cost effective to simply borrow a car when they need it rather than purchasing a vehicle. Here's everything you need to know about insuring someone else's car.
Can you insure a car you don't own?
In short – yes you can. Not all drivers are able to own a car of their own, and some may actually not need it and prefer to borrow a car when the need arises. However, you need to be insured even if you are simply borrowing someone's car and you're not a named driver.
Whether you're borrowing a car for an event, or need to use someone else's car in an emergency, you will still need temporary insurance to cover you for the time you are borrowing the car. Insuring someone else's car is quite common, but not all companies will sell you main driver insurance if you are not named on the car's DVLA registration certificate, so it's worth shopping around and finding a policy that does allow for this.
Your options include taking out short-term or temporary car insurance or adding yourself as a named driver on the vehicle you wish to borrow or use. Just remember to tell the insurer that you are not the owner or the registered keeper of the car when you do.
How much does it cost to insure a car I don't own?
Car insurance policies for vehicles you don't own often cost more than a standard policy. This is because insurers tend to assume that you are more likely to make a claim on a car that you don't actually own, placing you at a higher risk.
It may work out cheaper to be added on to the owner's existing car insurance rather than taking out your own policy, as temporary cover usually works out to be more expensive than standard premiums. It's worth comparing quotes from different insurers though as not all of them will charge more for short-term insurance.
How does insuring someone else's car work?
Insurance cover for a car you don't own typically works in the same way as your standard insurance premium. Adding yourself as a named driver on someone's policy allows you to drive the car according to the insurers terms and conditions. The main difference is that you will have to make sure you've made insurers aware that you are not the owner or registered keeper of the car.
Can I insure myself to drive any car?
Essentially yes, you can insure yourself to drive just about any car regardless of whether you are the owner or not, granted you have the actual owner's permission. There's no limit to how many people can drive a car, and it's becoming a more common practice especially amongst younger and newer drivers as it can work out cheaper to be a named driver on someone else's insurance policy rather than have your own car.
Whether you're a family member, a friend or even just a colleague, you can insure yourself on someone else's car regardless of the relation you have with them granted you have their permission to do so.
Does the registered keeper have to insure the car?
Technically, the registered keeper of a car doesn't necessarily have to be the insurance policy holder for said car. However, there are some insurance providers that won't allow you to be the policy holder unless you are the registered keeper.
Find out more about car insurance here.