Choosing Your First Caravan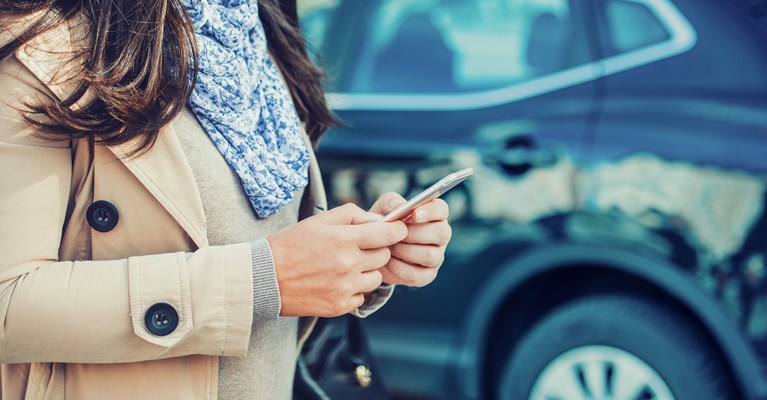 While the attraction of travelling the world can't be denied, often it can be all too easy to forget about the incredible country that's on our own doorstep. The UK is full of magnificent destinations across all four of its nations, from the beaches of Wales and the historicity of England to the mountains of Scotland and the coastline of Northern Ireland – staying in the UK is rapidly becoming a more enticing prospect for holiday makers across the country.
One of the best ways to make the most of holidaying in the UK is being packing your luggage up, hopping behind the wheel and heading out on a caravanning holiday! Modern caravans can often offer the same luxury as hotels and hostels for a fraction of the price, and better yet, you can pick up and move on whenever you want.
If you're new to the caravanning game, and you're thinking of investing in your very own caravan, we can help! We've come with the following guide on how to pick out a new caravan that fits your family's needs – read on to find out more:


Picking a caravan to match your car

Without having a car that can pull your caravan, you won't be going anywhere fast on your caravanning holiday. That's why it's really important, before you even start looking at any caravans, to find out which caravans your current car will be able to safely tow.
The Camping and Caravan Club uses an 85% recommendation formula which you can use to work out the towing capacity of your car. You'll need to find out your car's kerbweight from the car's manual, and then divide this number by 100 and multiply it by 85. The resulting figure will indicate the maximum weight of caravan that your car will be able to tow.
With this number in hand, you can find a caravan whose weight fits the vehicle you intend to tow with.


Finding the right size

One of the most immediate things you'll need to consider when buying your caravan is how big you want it to be. If you want to bring a full family along, you'll want a bigger size; if it's just you and your partner or friend, you'll perhaps be better off with a smaller model.
Generally, this will be defined by how many berths there are in the caravan, though not always. Berths are areas where you'll be sleeping. If there are four of you, you'll need four berths, if there are just two, you'll only need two. Try to think about how many people you expected to be bringing along on a regular basis, rather than a one-off. Remember, you can always pack a tent for extra sleeping space.
Additionally, you'll want to think about whether to go for a single or double axle caravan. Single axle caravans can be easier to tow, and are better for beginners, but they won't be quite as big. A double axle caravan is larger and more spacious, but can be harder to navigate, especially when parking.


Choosing the right amenities

It's easy to get carried away when browsing caravans in a showroom and being presented with luxurious models with full-service washrooms and all different bells and whistles – but it's always a good idea to stop and ask whether you really need all of these extra elements.
For caravanners who opt for caravan sites with excellent facilities, you may not need all of the bonus additions to your caravan – you might find it more amenable to shower in the campsite's shower for example, or cook using their well-stocked kitchen. Extra amenities can take up a lot of room and can also whack the price up for your caravan, so keep this in mind when choosing yours.
Having said that, there's nothing wrong with opting for the luxurious model if you think it will enhance your caravanning experience – no two caravan owners are alike, so choose whatever works best for your needs.


Buying new or second hand

Caravans can vary wildly in price, and one of the biggest factors that can change the amount you'll pay is whether you go for a new model or a second-hand one. There are benefits and advantages to both, so it's an idea to sit down and think things through before you buy.
The biggest benefit of buying a new caravan is that they are in factory condition which means you should get more miles and more use out of them before any issues occur. Most will also have robust warranties which means that if anything does go wrong within the warranty's time frame, you'll be able to return or get it repaired without having to fork out. You'll also benefit from the latest fittings and technology which might give a better experience overall – and who could forget the exciting fresh smell of a new caravan?
On the other hand, a second-hand caravan can take a lot off the price tag of your caravan purchase – with so many caravans being sold, there's a lot of choice and you could bag yourself a bargain. You might even end up with a better quality second-hand model with your budget than a brand new, but inferior, new caravan. Additionally, going for a preowned caravan means that any wear and tear won't matter as much as if that wear and tear had happened on a brand new sparkling model.


Getting caravan insurance

Like with most high value property, buying insurance for your caravan is a very smart move, to ensure that you're protected in the hopefully unlikely event that anything happens. It's important to remember that your caravan is not covered by car insurance – without caravan insurance, if something happens on the road and your caravan is damaged, you'll need to pay the full repair cost.
As with vehicle insurance, you can get different kinds of caravan policies – the two most common kinds are touring and static. Touring caravan insurance is for those who need cover for caravans that are towed behind vehicles from campsite to campsite. Static caravan insurance is for caravans that are permanently set up in one place.
Normally, both of these varieties cover you for things like theft, third-party liability, and internal or external damage, with some even protecting your property inside the caravan in case of theft. Finding the right policy for you is all about comparing what different providers offer.
Comparing caravan insurance can be easily done using a comparison service. Our own comparison tool provides you with value-friendly quotes from a handpicked team of leading caravan insurance providers – all you need to do is fill in a quick online form with details about you and your caravan and we'll do the rest.
Get started comparing caravan insurance with our comparison tool here.