Five Tips for Classic Car Investors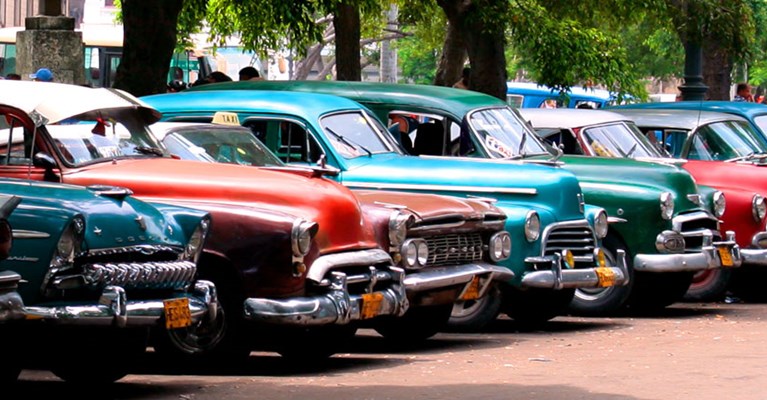 Many people will dream of purchasing a car that increases in value over time, so that when the day comes to say goodbye to their cherished vehicle, they get more back than they originally paid for it. While the idea sounds unrealistic, it might not be as far-fetched as you think.
After the recession in 2008, traditional investments have failed to recover to the levels they were at prior to the financial crisis. With investors looking to make a quick buck, many have chosen to invest in classic cars, as their prices have risen sharply over the past decade. In 2015, classic cars raced past art, wine and diamonds to become the best-performing collectable investment of the year.
With prices showing no signs of falling, we've created a beginners guide for those considering investing in a classic car. Whilst some of the tips might sound like common sense, a bad car purchase is an expensive mistake. Therefore, it's essential to follow some basic guidelines when buying a classic car.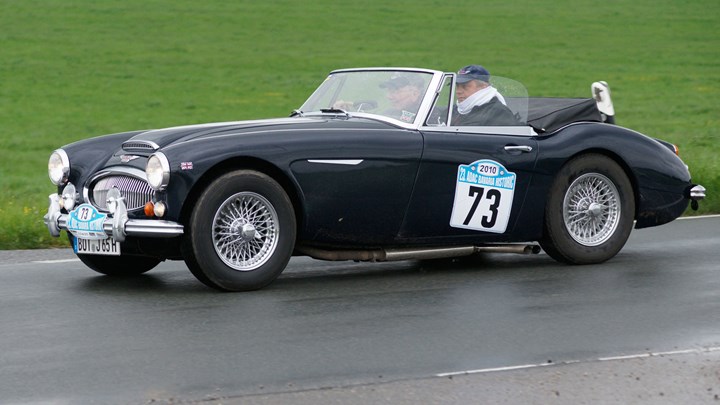 Set a budget


When buying a classic car, it's easy to get caught up in the moment and purchase something you can't afford. To eliminate this risk, set an upfront budget and stick to it.
Your initial budget needs to factor in the additional expenses that come with purchasing a classic car. For example, you should expect to pay 20-30 per cent of the purchase price in the first year on maintenance and basic repairs. Whilst this might sound expensive, you're effectively futureproofing your classic car, which should give your vehicle a higher resale value when you decide to cash it in.
Other things to factor into your budget include a pre-purchase inspection by a mechanic, vehicle history checks and registration fees. In addition, you will need to tax your vehicle and purchase both car insurance and breakdown cover. If applicable, you might be required to pay auction, transport and storage fees.
After deducting the above fees from your initial budget, put aside an additional 10 per cent as a contingency, because unexpected costs can quickly add up. The remaining amount is what you can afford to invest in a classic.
Don't buy the first car you see


Over the years, we've all been guilty of this. However, when it comes to high-end purchases, these mistakes can cost you thousands, so make sure you shop around. There's no worse feeling than finding a classic that is cheaper, in better condition and has all the relevant documentation, plus lower mileage than the vehicle you've just bought.
Where to buy


Google is the ideal starting point to determine the different makes and models that fall into your price range. Once you know what car you would like to purchase, you can either buy through a dealer or privately.
Purchasing through a dealership is the safest and simplest way to guarantee you're buying a good quality car, but you will pay a premium for this added security. If you're after a bargain, purchase your classic car privately. However, make sure you research the vehicle thoroughly before purchasing. Don't rule out buying at auction either. It's not as risky as you might think, and there are often some real bargains to be had.
Inspect the car


Under no circumstances should you purchase a classic car that you have never physically seen. If you're unable to carry out a pre-purchase inspection, hire a mechanic or an inspection service to give the car a basic check. Whilst this will be an additional expense, it can save you a lot of time and money in the long run.
When you're inspecting the car, the main things to look out for are damage to the chassis, along with signs of rust. Whilst the odd bubble or two shouldn't be too expensive to repair, if there's a significant amount of rust on the vehicle, it's probably best to walk away.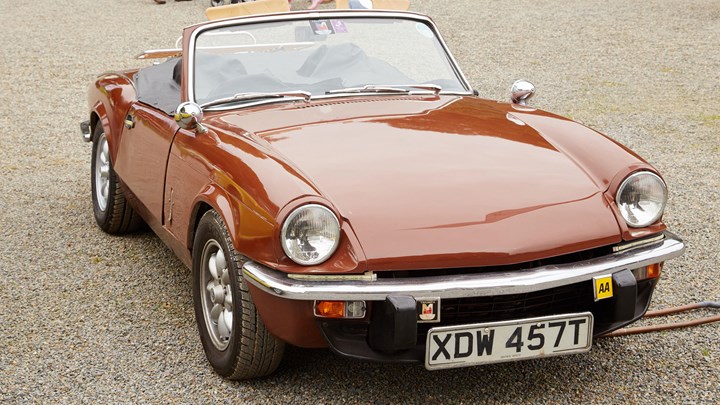 Research the car thoroughly


Once you've identified the vehicle you would like to buy, make sure you check its service history. Purchasing a car without paperwork is a major gamble as records generally reveal any underlying issues with the vehicle. Ideally, you want to be given a folder full of invoices, old MOTs, expired tax discs, along with a full list of repair and maintenance records. A well-documented classic will add significant value to your vehicle when you decide to part ways with it.
After analysing the documentation that comes with the vehicle, it's worth paying for a private history check, which will cost you roughly £20. The check will reveal if the car has been reported stolen, has previously been in a serious accident, is displaying the correct mileage and if it has previously been written off. If the private history check reveals some discrepancies, you can pay an additional £100-200 for a full independent report.
If a couple of minor details don't match, ask the seller to explain why. Whilst it might be a genuine mistake, if you suspect the seller provided false information on purpose, then you shouldn't purchase the vehicle.