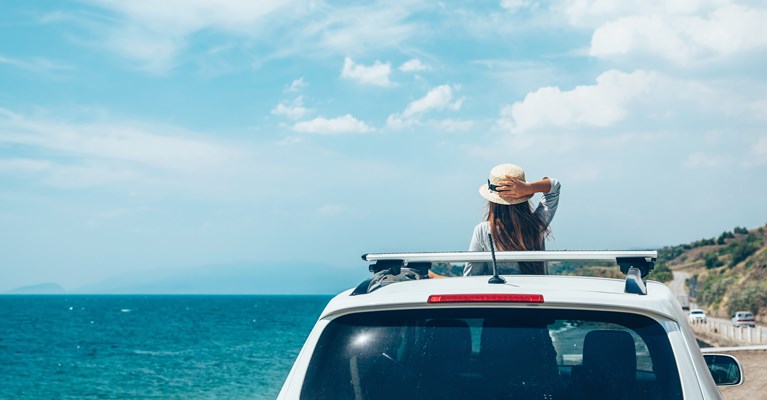 How to get your Ford insured.
Fords have been a common sight on British roads for as long as we have been driving, and as of December 2020 were the most popular brand for new car registrations in the UK, ahead of Volkswagen and BMW. But how much does Ford insurance cost? Here's everything you need to know.
Is a Ford Fiesta cheap to insure?
Introduced in 1976, the Ford Fiesta has been a hugely popular car because it's cheap to buy and easy to drive for families and individuals alike. It was Britain's most popular new car for much of the 1990s and has been every year since 2009 and in 2014 it became the UK's best-selling car of all time.
One of the things that we love about it is that it's relatively cheap to insure. The Ford Fiesta insurance group is 2 for a standard model, which is one of the lowest and while other models have features that place it in higher groups, the Fiesta is generally a cheap car to get insurance for because it is seen as low risk.
What insurance band is a Ford Fiesta?
As mentioned above, a standard Ford Fiesta would be in insurance band 2, but other versions of the Fiesta range widely in how cheap they are to insure. The Ford Fiesta 1.25 Studio ranks in group 3, while the Fiesta 1.25 Style + is in group 6.
Upgrading to the Fiesta 1.4 TDCi Style places you in group 7 while a Fiesta ST is all the way up in group 30 out of 50, meaning that it is relatively expensive to insure. So, it is worth researching the insurance group for your Fiesta before purchasing it, rather than assuming it will be in a low band.
Are Ford cars expensive to insure?
Ford car insurance is generally at the affordable end of the scale. This is because of their popularity, good safety records and the easy availability and low cost of spare parts and repairs when compared to other brands and models.
We have already seen that Fiestas are mostly placed in low cost insurance bands but what about its other models? The Ford Ka insurance group is fairly similar to a Fiesta in that most are in bands 3-6, starting with the 1.2 Digital, Edge, Studio and Zetec ranges.
How about the Ford Focus insurance group? As a bigger and more powerful model, the Focus starts out in band 8 while Titanium models are between 12 and 19, so its insurance costs will be higher than the Fiesta or Ka, but still relatively low.
Are Ford Fiestas reliable?
Ford Fiestas have maintained their incredible popularity over such a long time because they rarely let you down. They don't offer flashy driving experiences or stunning interiors but they regularly do well in reliability surveys, which is another reason why insurance costs are generally low for this range as they're seen as being low risk for accidents.