Road Tax for Electric Cars Explained
It's no surprise that electric vehicles are rising in popularity given their many benefits, including no road tax, no emissions, and overall cost-effectiveness in comparison to running a conventional vehicle.
In this blog, we explain all you need to know about road tax for electric cars, including exemptions, and legislation.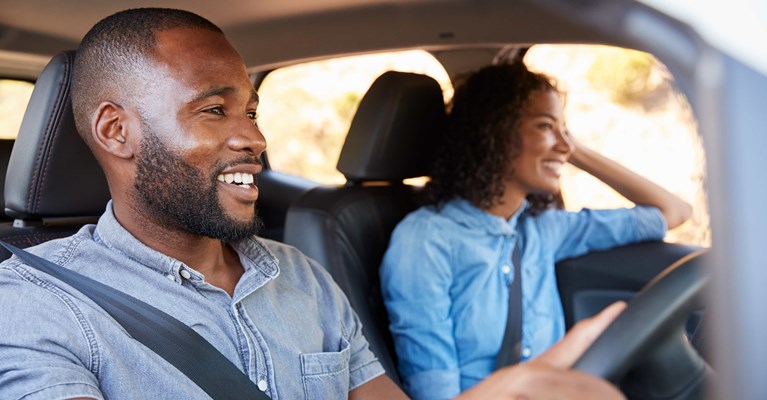 What is Road Tax and how is it calculated?
Road tax, also known as vehicle excise duty (VED), is a tax that must be paid annually by anyone who wishes to drive or keep a vehicle on public roads in the UK.
The amount of road tax you'll have to pay is determined by factors such as the list price of the vehicle you own, its age, and its CO2 tailpipe emissions, so electric car road tax is at the very least reduced compared with fuel vehicles.
The money collected from road tax goes towards the maintenance and improvement of the UK's road network.
Electric cars that run purely on battery power are currently exempt from VED until 2025. As for plug-in hybrid cars, they do pay a reduced VED. However, any vehicle that costs more than £40,000 (excluding pure battery electric cars) will be subject to an additional premium rate for five years, starting from the second time the vehicle is taxed.
Do electric cars pay road tax?
The question often asked when buying a new car is: do you have to pay road tax on electric cars? All fully electric vehicles are exempt from paying road tax as they don't produce any tailpipe emissions. This applies to any fully electric vehicle no matter their purchase price, as the intention is to get drivers to switch to cleaner transportation.
Road tax exemption for fully electric vehicles has become a huge incentive for drivers, alongside the fact it is cheaper to run an electric vehicle and is also better for the environment.
However, the exemption for zero tailpipe emission cars, registered on or after 1 April 2017, from paying first-year road tax will end in 2025. After the first year, these cars will be subject to the standard annual rate of road tax on electric cars.
How much does tax on an electric vehicle cost?
Electric car owners currently pay nothing in road tax, but as of 1st April 2025, electric car owners will have to pay Band B VED. However, the road tax on electric cars will differ dependent on the car you own.
Battery Electric Vehicles
Pure electric vehicles (BEVs) with zero emissions are exempt from standard tax for the first year and all following years, making them road tax-free.
Plug-in Hybrid Electric Vehicles (PHEVs)
The cost of owning a PHEV now depends on its CO2 emissions, ranging from £0 to £110 for the first year and £155 for every subsequent year.
Premium Rate
Road tax for electric cars over £40,000 is subject to an extra premium rate that must be paid along with any relevant VED charges for the initial 5 years that the vehicle is driven (starting from the second time it is taxed). However, if you own a zero-emission vehicle (BEV), you are exempt from paying this rate.
Road Tax for Hybrid Vehicles
Road tax for hybrid vehicles can vary depending on the specific model and its emissions. In general, hybrid vehicles are seen as more environmentally friendly and therefore may qualify for lower road tax rates than traditional petrol or diesel vehicles.
It is important to remember that the specific electric car road tax rate for hybrid vehicles is determined by the registration date and the fuel type of the vehicle.
What is Fuel Duty?
Fuel duty in the UK is a tax paid on the purchase of fuel, including petrol and diesel, one of the reasons we have fuel duty is to reduce consumption.
Fully electric vehicles don't have to pay fuel duty as they don't run on petrol or diesel.
Top Road Tax for Electric Cars FAQs:
Is there any road tax on electric cars?
As previously mentioned, as electric cars don't produce tailpipe emissions, they don't have to pay road tax, however, from 2025 this exemption ends.
Will all-electric cars pay road tax in 2025?
Starting in 2025, all-electric cars will be required to pay road tax due to recent legislation. The revenue generated from this tax will aid in the continued transition towards electric vehicles.
Do electric cars need an MOT?
As per the regulations in the UK, all vehicles, electric or non-electric, must undergo an MOT test annually. However, newly purchased cars are exempt from MOTs for the first three years.