What is an Advanced Driving Course?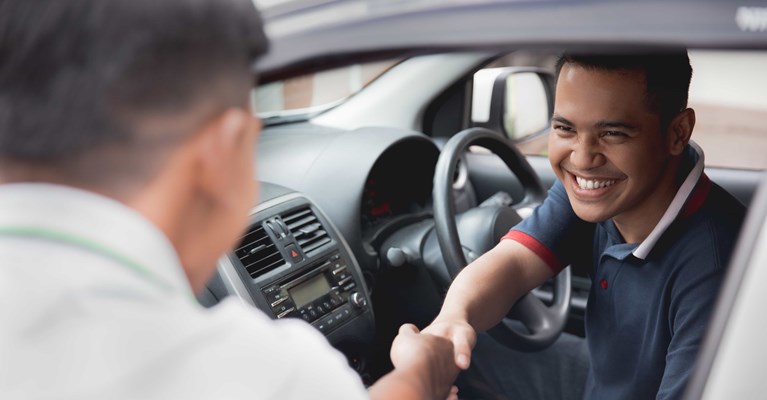 An advanced driving course is a great option for anyone looking to become a better and safer driver – so we hope that's everybody. Taking an advanced driving course has many additional benefits too, such as reducing your car insurance premiums.
Read on to find out more about advanced driving courses in our short guide.
What does an advanced driving course involve?
There are a number of different advanced courses that are available out there, from the Pass Plus scheme to the RoSPA, there's a variety of different course you can take to ensure you are as safe a driver as you can possibly be. The most popular and common courses are:
Pass Plus: this is the most well-known advanced driving course that is available in the UK and is run by Approved Driving Instructors (ADIs). Pass Plus takes around 6 hours to complete and covers areas including all-weather driving, motorway driving, night-time driving and driving during rush-hour traffic.
IAM RoadSmart: this is the only advanced driving course that is accredited by the DVSA, and offers drivers the opportunity to comprehensively enhance your driving skills. The course focuses on aspects such as control, observation, timing, positioning and the ability to calmly and effectively deal with unpredictable roads. It takes around 3-6 months to complete, and once you have finished and passed, you will become a full IAM member and potentially also receive a discount on your car insurance.
RoSPA Advanced Drivers and Riders: the RoSPA Advanced Drivers and Riders Scheme focuses on road safety and improving driving standards. The training and tests are usually conducted by serving or retired police officers. It's worth noting that this particular test requires you to take a re-test every three years to ensure that both your knowledge and skills are up to date. This scheme is also not widely recognised by insurance companies so it's unlikely that you will save much on your premium with it.
AA Advanced Driving Courses: AA offers advanced driving lessons that covers areas such as town driving, night driving, and motorway driving. You will have to book a minimum of two hours, and prices typically start from around £25 an hour.
How much does advanced driving course cost?
The different advanced driving courses have varying costs, which we have explained briefly below.
Pass Plus: around £200 but depends on the individual instructor
IAM RoadSmart: £149
RoSPA: prices start from around £20
AA Qualified driver lessons: prices start from around £25 an hour
How long is the advanced driving course?
Again, the time it takes to complete and advanced driving course will depend on which one you have chosen to go for. For example, Pass Plus takes around 6 hours to complete, and the AA Driving Course requires you to book a minimum of two hours. On the other hand, the IAM RoadSmart course takes 3-6 months to complete.
Does advanced driving course lower insurance?
In some cases, taking advanced driving courses can actually help to lower the cost of your insurance premiums, especially if the course you have taken is one that is accredited or widely recognised. It signals to insurers that you are taking every precaution to remain as safe a driver as possible, meaning the chance of you being involved in an accident and making a claim is much lower.
Can anyone do an advanced driving course?
Anyone with a full UK driving licence can take an advanced driving course, including newly passed teenagers who want to improve on what you've already learned.
The courses are open to anyone, including student drivers, young drivers, new drivers and even older drivers over the age of 50 who might have lost their confidence or want to brush up on their skills.
Find out more about car insurance here.