What to do after a car accident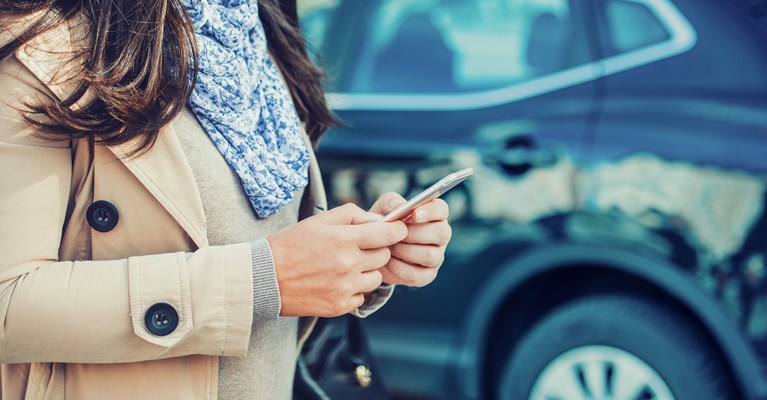 Being involved in a car accident is understandably a very traumatising and stressful experience for everyone involved. What may make the process easier though is being aware of what help and options are available for you, and who you can go to after the incident.
In this blog post, we'll look into what steps you should take after being involved in a car accident.
Should I call insurance after accident?
It's in your best interest to tell your insurer about an accident you've been in straight away – regardless of whether you want to make a claim or not. This is because the other party involved may make a claim against you so it's best to ensure you let them know your side of the story as early as possible.
Once you've contacted your insurer to let them know, everything involving the claim will go through them. If anyone else tries to contact you about it, just ask them to speak directly to your insurer instead.
What details do you need after a car accident?
It's important to get as much information as possible regarding the accident, as it will make it easier to provide evidence to your insurer in the event a claim is made by either you or the other party. Make sure to take note of the time and date of the accident, the details of all vehicles involved including the specific make and model, colour of the car and the number plates.
You will need a full account of what happened including an idea of exactly how much damage the vehicles involved sustained and which parts of the vehicles were impacted with photos to evidence this if possible, contact details of everyone involved and witnesses. You should also note down details such as the driving conditions at the time such as the weather, lighting and overall road quality.
Do you have to report a car accident to the police?
If you were unable to exchange details with other parties at the scene, or if anyone was injured, or you believe that someone involved may have committed a driving offence, you should report the incident to the police as soon as you possibly can.
You should tell the police about the collision within the first 24 hours if the above details apply – if you don't you risk facing a fine, points on your licence or even a disqualification from driving.
What happens if the accident wasn't my fault?
If the car accident you were involved in was not your fault, then the other driver's car insurance policy will take care of any vehicle repairs you may need. You will still need to share your details with the other parties involved, as well as the police if that is necessary.
In the event that the car accident is your fault, it's advised that you don't admit guilt straight away as your insurer may have a clause about it. Just remember to exchange your details at the scene and let your insurer know.
How do I claim after a car accident?
In order to make a claim, you will have to contact your insurer and tell them everything that happened, and pass on the details and information of the other party so that they can get in touch with their insurer.
Be sure to send as much information to your insurer as possible, including witness statements and contact details.
What safety equipment should I have in my car?
If you want to be as prepared as possible, you could keep some safety items and equipment in your car in the event that something does happen.
This includes things like spare clothes, a high vis vest, contact details of both your insurer and breakdown provider, a torch and also a spare set of lightbulbs and tyre pressure gauge, ice scraper and de-icer, water and long shelf life snacks, a basic first aid kit, spare phone charging cable that plugs into an outlet in your car, UK road atlas and your user vehicle manual.
Find out more about car insurance here.