Free Budget Planner
Try the easy to use Budget Planner from the Money Advice Service, your credit score won't be affected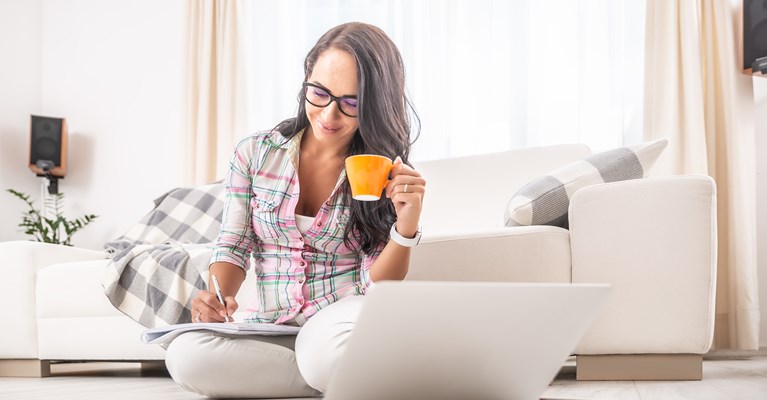 Budgeting is an essential skill in life that helps you prepare for the future, keeping your money in check so you can save up to tackle whatever life throws at you. Life is full of surprises – sometimes good, sometimes not so good – so by having a little something saved away, you'll be able to sort things out without disrupting your everyday finances.
The peace of mind that savings can bring is worth the effort of working out and sticking to a budget, which is why we want to help our customers start saving so they can put themselves in a more comfortable financial position. The Money Advice Service provides free and impartial financial advice to anyone looking to improve their finances, such as those who want to create a budget and want to start saving money.
Their Budget Planner is an incredibly useful tool that lets you tailor your budget to the different expenses in your life and how much you would like to be saving. Budgeting well can preserve an amount of your income which you can put towards your savings every so often, whether you want that to be weekly, monthly, or otherwise. It also shows you a breakdown of all your household spending each month, so you can reign in any overspending on non-essentials to maximise your saving power.
Not only is saving great for taking on any surprises life throws your way, but it can help make your plans more achievable, like going abroad, buying a new car, or treating yourself to a new outfit for a big event in the future. If you know roughly how much a large purchase is going to cost you, you can use the Budget Planner to map out how you can save enough in order to afford that purchase without putting unnecessary strain on your finances.
Once you've entered your information into the Budget Planner and set your goals, the tool will be able to generate personalised savings tips to help to make the most of your money. Even small changes will add up over time and help you to save more, bringing your goals closer and closer.
Asda Money is here to help with those small changes, from getting you a great deal switching home insurance providers to finding car insurance that goes the extra mile for you, as well as our stores helping your household budget go further when grocery shopping.
After you've created your personal budget plan, you can save and revisit it to update your expenses with any savings you've made, allowing the Money Advice Service to give you fresh saving tips based on your new budget. If you're ready to smarten up your saving strategy and make the most of your money, then make full use of their Budget Planner tool.
The Money Advice Service is an independent service, set up by government to help people make the most of their money, they give free, unbiased money advice to everyone across the UK – online, over the phone and webchat.