How Do I Improve My Credit Score?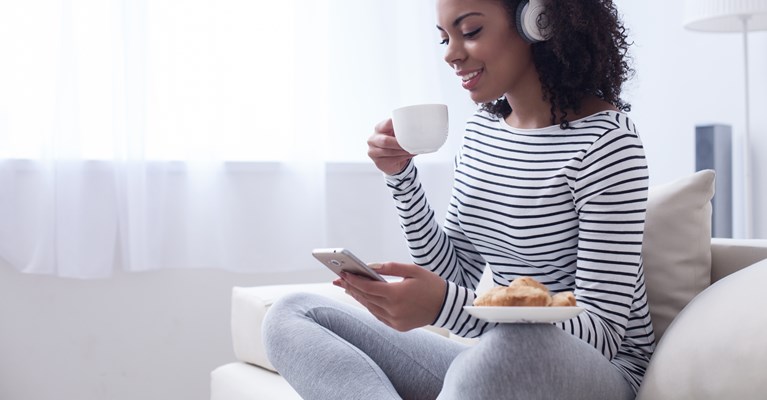 Your credit score is a key factor in the success of just about any application you'll ever make for credit. It's the first thing that your credit provider will look at, and it can also affect certain aspects of any credit you do take out.
There are good credit scores and there are bad credit scores, and the difference between the two can make or break your credit applications. No matter how strong your report is, there's always room for improvement to ensure that you get access to the best deals and most favourable rates out there.
So how do you improve your credit score? What tricks are there available for you to boost your credit report? Let's take a dive into the world of credit ratings to see what you can do to get yours in the best standing.
What is a credit score?

Before we jump into the ways you can improve your credit score, let's just quickly run over what exactly a credit score is.
Everyone in the UK has a credit score, and this score acts as a marker to show how reliable you are when it comes to paying back debts and handling credit. The credit scores are based on your credit history – your score is given to you based on every loan, mortgage, credit card or other form of credit that you have applied for and taken out in your lifetime. Each score is provided by one of the UK's three licensed credit agencies – TransUnion, Equifax and Experian.
Lenders and credit providers will contact one of these agencies and use the score they provide as a basis to decide whether to approve your applications or not. The credit reports aren't the only thing lenders look at – they'll also look at things like income, age and what job you have - but they are probably the biggest factor. The higher your score, the more chance you'll have of getting access to the best rates and best benefits for whatever form of credit you're applying for. The lower the score, the less favourable the rates will be and in some cases your applications can be rejected outright.
Accessing your credit score

If you're considering an application for a credit card, loan or mortgage, the first thing you'll want to do is find out what your credit score is. This will give you some indication of where you stand with your chances of being approved.
You can find out your credit score for free and the best way to do this is by visiting one of the credit agencies' websites listed above, registering an account and accessing your score with them.
How to improve your credit score

So you've found out what your score is - if it's in healthy shape then that's great! If not, then the good news is, you can take some steps to improve it.
Here are some ideas to get you started on building credit score:
Pay everything on time – This may seem obvious but there really is no better way to kick your credit score into gear than by paying everything - and that means everything - on time. Phone bills, council tax bills, utility bills – a lot of this goes on your record, so getting it all sorted on time is a great idea.
Registering to vote – The electoral roll is your friend when it comes to your credit history. Registering yourself to vote is a smart way to increase your chances of getting credit – this because it's easier for your lender to get in touch with you if anything goes wrong when your address is readily available on the electoral roll. It's easy to do too, just head to the government's website, follow the instructions and fill in your details.
Register your address with credit agencies – Registering your address with credit reference agencies is another quick and easy way of adding points onto your credit score. This will normally be covered by the electoral roll or your postcode address file but it always pays to be sure they have you on file.
Keep below your credit limits – If you have one or a few credit cards, your credit score can be affected if you always hit or go beyond your credit limits. If you keep your spending on your credit cards well below those limits, this can keep your score from being negatively impacted.
Check your credit report for mistakes – If your credit scores seems lower than you think it should be, then be sure to check your report thoroughly. Mistakes made by the agency or by lenders can bring your report right down, so if you see any discrepancies, be sure to challenge them.
Borrow only what you can afford – Failing to manage your debt can take quite the hit on your credit score, with county court judgements and bankruptcies, in particular, having a serious impact. If you're having debt troubles, you can find free advice and assistance with organisations like the Money Advice Service.
Those are just some ways you can improve your credit score, making you a more attractive applicant for lenders and credit card providers. For more tips and tricks on managing your finances and getting your credit history in good shape, be sure to visit our money blog.