Car Loans: All you Need to Know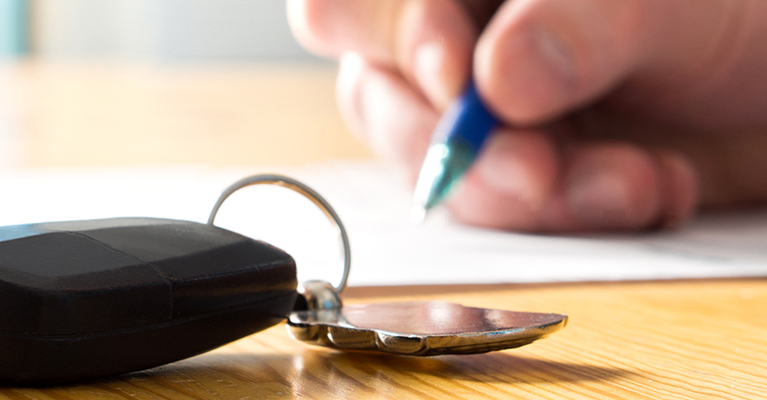 People spend a long time searching for their perfect car, however, they often forget to search for the best finance to go alongside it. Whether the car you want is brand new or second-hand, vehicles can be expensive to buy in a one-off payment, so many people take out a loan to pay for it.
If you do need a loan for a car, there are plenty of car finance types available on the market. Here's a simple guide so you can decide which one is right for you.
The Different Types of Car Loans:

Personal Loan

If you're looking to buy a new car, you can ask a bank, building society or lender for a personal loan, also known as an unsecured loan, so you can buy the car in full straight away. A personal loan means that you'll be given the agreed amount upfront, and you'll have to pay it back every month over an agreed period of time. Although a car dealership might offer you lower monthly repayments, using a personal loan to buy a car means that the car will be yours from the start, giving you a stronger sense of security. Asda Money compares a panel of lenders to help find the best deal for you.
Personal Contract Purchase (PCP)

A PCP, also known as a lease agreement, is a loan from a car dealership that will help you get a car, but you won't be expected to pay off the full value of the vehicle. Also, unless you choose to, you won't own the car at the end of the deal either. After paying a large deposit and monthly repayments, you can then give the car back to the lender as a deposit for a new vehicle. Alternatively, you can choose to pay off a large final payment, often referred to as a 'balloon payment', to make the car yours.
The price of both the deposit and the repayments will depend on the cost of the car, the interest rate, and how much the dealer thinks they can sell the car for once the agreement is over. Many people pay a deposit of around 10% of the car's price, however, the larger the deposit you make, the less you'll have to borrow. You can usually choose the length of your PCP deal too, with most people opting for anywhere between 24 and 28 months.
Personal Contract Hire (PCH)

PCH and PCP might sound similar, however, there are a couple of key differences. A PCH is a more suitable option if you don't want to own the car at the end of your lease, as this type of hire doesn't give you the option to do this, unlike a PCP. You'll agree a set period of time and mileage with the car dealer, in which you'll be set fixed monthly repayments.
As there is no option to pay a 'balloon payment' like you can with a PCP, at the end of the contract you simply hand the car back to the dealership. Once you've started an agreement, there's usually not much flexibility to change it though, so you need to be sure that you want the car for the length of time you've agreed before signing any contracts.
Hire Purchase (HP)

HP is similar to a PCP, however, the car is legally yours after the final payment is made. You'll pay a deposit, usually around 10%, and then pay off the value of the car in monthly repayments, using the car as collateral. Unlike a PCP, the car is yours once you've made your last monthly payment, and there is no option for a one-off 'balloon payment'.
Most people choose a HP contract of between one and five years, but remember, the longer the term, the more interest you'll have to pay overall.
Before borrowing money for a car, there's a lot to take into consideration. Here are a few top tips to help make your decision:


Research

 

– Before applying for a car loan, explore all of your options, and spend some time finding the best loan to suit your circumstances.
Check the repayment structure

 

–To make loan repayments as stress-free as possible, be sure to thoroughly read your repayment terms and conditions, as you don't want to come across any nasty surprises along the way.
Carefully consider how long you want the car for

 

– Before considering any type of car finance, think about how long you realistically want to keep the car for. If you want a car for a shorter period of time and you can afford the monthly repayments, then you should perhaps opt for a shorter loan term, to ensure you're not paying off the loan when the car is no longer yours.
Question the dealer

 

– Taking out a car loan can be a daunting experience, so be sure to question the car dealer if you have any queries or concerns. They may try to offer you additional extras and fees on top of your loan, so don't be afraid to say no if you don't need them.


Find out more or apply for an Asda Personal Loan here. For more financial hints and tips read our other Asda Money Personal Loans guides.