Buying Currency Safely Online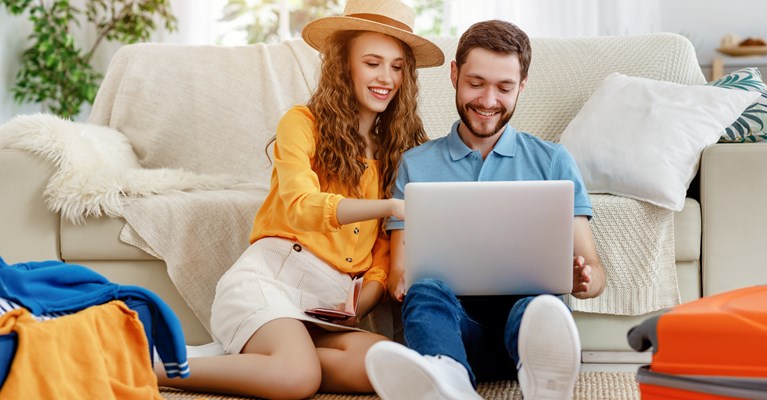 Buying online can be an easy and convenient way to get your travel money, but it's natural to wonder if it's a secure and safe way to buy currency. Thankfully there are lots of ways to ensure buying online is safe, making it a reliable way to get your holiday spending money.
Is it safe to buy currency online?
The main way to ensure you're buying your currency safely online is to use a brand or company that you know and trust. Using a well-established and reliable seller means the risk is much, much lower.
When ordering online you also have a couple of options for how you safely receive your currency. Many sellers, including us, offer home delivery of your travel money. This will always come directly to your home address and will need signing for, and normally can't be delivered to work addresses. Some companies will also offer you the service to pick up your currency in person after ordering, which usually means you'll need to provide ID for security. Some sellers might also phone you after placing an order to verify it's definitely you.
What are the risks of buying currency online?

Naturally there's always some level of risk when dealing with large amounts of money, and there aren't any laws that can protect you if a company goes bust and you don't get your money. That's why you should only exchange currency from established and reputable companies that you trust.
There's also the risk of carrying around large amounts of cash once you have your money. If you're using cash abroad, you should think about where you can safely store it at your hotel as well as when you're carrying money. Cash left at your hotel should be in a safe, and anything on you should be out of reach of potential pickpockets, especially when you're out and about in crowded tourist spots.
A safer option can be to use a travel money card so you don't have to carry cash, and it can be easily cancelled if it gets stolen.
Where can I get the best exchange rate?

Finding a good exchange rate is mainly about being organised in advance, though there are ways to still get a good deal even if you leave it to the last minute. At whatever point you choose to buy your currency, it can always be a good idea to compare your options carefully, researching the rates that are available to you from a variety of providers.
Buy ahead of your holiday by purchasing online or visiting a local bureau to get access to competitive rates, and take advantage of deals such as our Price Promise, which promises to beat any rate within 5 miles of our bureaux.
Asda Travel Money

We offer a handy travel money service where you can buy your travel money online or in-store. Order online and get your currency delivered to your door, or use our Click & Collect service, or head to your local Asda Money bureau. Check out our Travel Money page for more details and to see the latest travel money rates.