Comparing Currency and How to Convert It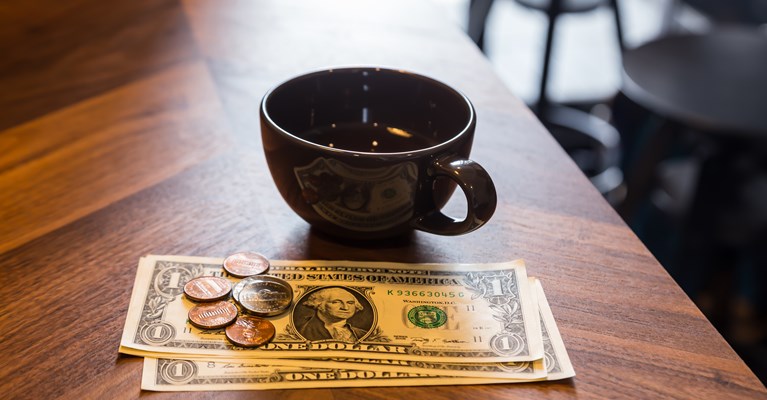 Heading out on holiday soon? Congratulations! There's a lot to look forward to for sure, but there are also some other things to consider before you head off.
Chief among those things is buying money in your chosen destination's official currency.
When you head to another country, you'll need to have access to that country's money to be able to buy things like food, travel tickets, souvenirs, entry tokens and more. To do so, you'll need to exchange your British pounds for a new currency.
There are a number of ways you can do this – in this blog, we've created a useful guide to show you how to compare currency rates and how to convert your money into the currency of your destination.
Exchanging currency

When you travel abroad, you need to convert your money into the currency of the destination you're visiting. For example, if you're heading to the USA, you'll need to change your British pounds into dollars.
How many dollars you'll get from your pounds is decided by the exchange rate that your currency exchange provider will offer you. This exchange rate is often driven by what is happening to the global economy at that point in time, but exchange providers can also choose to use their own exchange rates.
Comparing currency

To get the most money for your pounds in the foreign currency, you'll want to research the different exchange rates that providers are offering in the banks and on the highstreet. Holiday money comparison is everything when it comes to getting the most for your money.
Most providers will advertise their exchange rates for a wide range of currencies on their website or in their stores. At Asda for example, you can find our foreign currency online exchange rates here. We also feature a currency calculator with our exchange rates so you can get an exact idea for how much of the foreign currency you'll get for your British money.
Currency can fluctuate with time according to what is happening in the world, so the rate you see one day may change the next. It's hard to predict these holiday money conversion changes, so take a look at historic exchange rates to see how a currency has performed and where it is now in comparison. 
How to convert currency

You can convert your money in a number of different ways. People often ask 'what is the cheapest way to exchange currency?' - this depends on your circumstances and the currency you will need. You have to choose the option which is most convenient and most straightforward for you. Here are the most common ways:
Exchange money in-store – There are a number of travel money exchange bureaux in shops across the high street, such as Asda for example. One of the big advantages to buying in-store is that you'll get the money instantly – you won't have to wait for it to be delivered and you won't need to pay any delivery fees.
Buy money online – You can buy your currency online through a number of providers. This is one of the best options for those on a budget, because you'll often find better rates online, and it can be more convenient for those who don't live near any exchange providers. The money is normally delivered directly and securely to your home address.
Buy a pre-paid card – Pre-paid currency cards are a handy modern solution to buying cash. You can load a pre-paid currency card at any time and use it abroad. You can top-up anytime, and it's safer and more secure than bringing large amounts of cash in your luggage. Find out about the Asda pre-paid currency card here.
Is it better to exchange currency before you leave?

It can be a good idea to arrive at your destination with some local currency. Some people may prefer to exchange currency before they leave for the following reasons:  
You'll have the money readily available as soon as you arrive in the destination, giving you more time to enjoy yourself and less time searching for a good exchange rate provider.
You'll be able to shop around more easily at home for an exchange rate that works for you, rather than having to choose from a smaller pool of providers at your destination.
Having the cash on hand when you land at the airport or arrive at the train station means you'll be able to easily pay for transport to your accommodation.
Asda Travel Money

We offer a handy travel money service where you can buy your travel money online or in-store. Order online and get your currency delivered to your door, or use our Click & Collect service, or head to your local Asda Money bureau. Check out our Travel Money page for more details and to see the latest travel money rates.