Costa Rica Travel Insurance
Up to three kids go free (per insured adult, subject to medical screening, when you buy direct from us)
with our Double Gold Moneynet Award for Best Provider on Travel Insurance*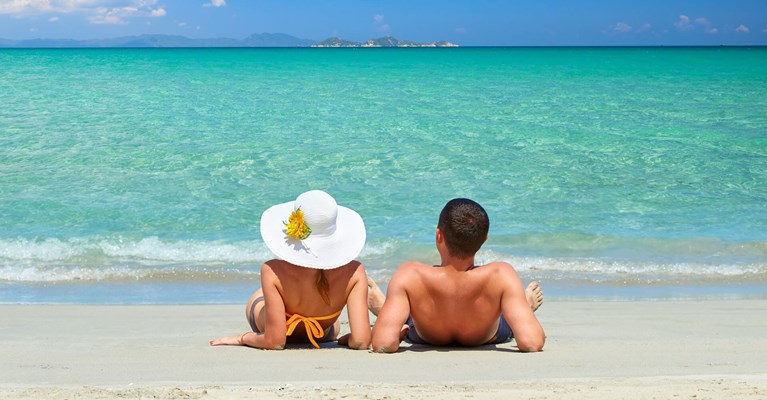 Buy travel insurance to Costa Rica
Looking for thrills on sand, sea and tangled rainforest floors? Costa Rica has even more wonders to share than its world-famous biodiversity. It's also an adventurer's paradise, with some of the best places on earth to surf, dive, hike or hit a volleyball. This is truly a trip you can't miss.
Just don't forget to arrange travel insurance to Costa Rica, so you can grab any activity with both hands! The more you're covered, the freer you'll feel. From theft and injuries to serious travel delays, there are plenty of things to get in order before you leave. At Asda Money we provide access to top insurance packages to keep you covered. Let's run over everything you should know about staying safe and protected with our travel partners.
Do I need travel insurance when visiting Costa Rica?
There's no requirement to show valid travel insurance for Costa Rica, but you should definitely get it anyway. The island is known for lush peaks, valleys, rivers and coves, which are highly rewarding to experience — and are riskier than more sedate holidays. Additionally, while Costa Rica is one of the safest countries in Central America, it still has a lot of theft and petty crime. You'll have a better time if you know you're protected.
We provide three types of cover — for a single trip, several trips or family travel. Either way, you'll find some of the most competitive offers on the market from our dedicated travel insurance partner.
What's included?
There are varying levels of Costa Rica travel insurance. Our award-winning partners enable you to choose what might suit your plans and budget. Yet, while specific coverage rests in the Ts and Cs, here's what's going to be included throughout:
Cancelled holidays: If something serious comes up, our insurance partners will cover part of the cost of your airfare and booked accommodation. Some form of cancellation cover will be in every offer on the table, but the full extent may differ.
Delayed departure: Looking after yourself and finding a temporary place to stay — especially last-minute — can be very expensive. Asda Money's travel insurance is there to help you deal with any delays. Typical conditions for what counts as a delay include a flight being grounded or prevented from arriving for over 12 hours thanks to a strike, bad weather or mechanical failure.
Medical care: Costa Rica can leave you exposed to the risk of serious illness or injury. Mosquitos, for example, are a big concern. A cut can also get infected in the wild quite easily. Then there's the danger of a trekking accident. We can provide you with travel insurance for medical treatment if you ever need it.
Stolen luggage or other possessions: Travel insurance for Costa Rica ensures you're partially or fully compensated for any theft. Occasionally, you can make a claim if your baggage containing necessary items is delayed. There will be a monetary limit on the possessions under your insurance plan.
Passport and travel documents: Likewise, we can cover any costs associated with lost passports and other documents such as proof of vaccination. You'll know for sure that you'll be entering and leaving the country without unforeseen payments for a mistake or stolen bags.
What isn't covered with Costa Rica travel insurance?
Whatever cover you go for, there tends to be exceptions. These are the things that probably won't fall under your Costa Rica travel insurance package:
Reckless behaviour: Assessing risk means taking your actions into account. Any travel coverage weighs up whether you're intentionally putting yourself in harm's way. For instance, you probably won't be able to claim for stolen luggage if you were under the influence of drugs or alcohol at the time it was taken.
Undeclared medical conditions: While travel insurance to Costa Rica will support any medical care, there might be a problem if you either completely or partially fall sick due to a medical condition you didn't tell your insurer about. However, if you're open from the outset, there's no problem.
Natural disasters: There's a chance you'll be negatively affected by a flash flood, mudslide, hurricane or even volcanic activity in Costa Rica. After all, it's a tropical island so natural disasters are a fact of life here. Just remember that your travel plan might not cover damage to your health, possessions or finances.
Changing your trip on a whim: Usually, cancellation cover protects you from missed trips due to an accident, bereavement or airline issue. Choosing to stay in the UK because you just don't want to visit Costa Rica anymore doesn't count. The disruption has to be caused by something tragic, unforeseen or out of your hands.
High-risk sports and activities: Certain policies will cover potential injuries from diving, surfing, cycling, mountain climbing and other popular sports in Costa Rica. It's never a guarantee, though. Check the small print in your chosen insurer to determine whether water sports or extreme activities are included.
How much does Costa Rica travel insurance cost?
There's never any set price. It will depend on numerous factors such as your age, health, and how long you're intending to stay in Costa Rica. Older travellers, for instance, are assumed to be at greater risk of disease and injury, while premiums are understandably higher if you're taking more than one trip in the year. Rest assured that our travel partners will find and compare the right offers for you.
Do I need a visa to visit Costa Rica?
British nationals don't require a visa to enter Costa Rica as a tourist. You can stay for up to 90 consecutive days, with fines of $100 a month for any period beyond this. If you're planning to work during your trip or stay for longer, however, you'll need a business visa. This demands a passport that's valid for at least six months upon the date you'll enter the country, as well as proof of return tickets and your reason for visiting Costa Rica for an extended period.
Healthcare in Costa Rica
Thanks to higher living standards than most of the rest of Latin America, Costa Ricans have excellent healthcare. You can use one of two systems — the public Caja network, or private clinicians — with hospitals in tourist hubs such as Escazú and San José.
By Western standards, private healthcare is very affordable, so it's worth heading there first for faster diagnosis and treatment if you do get sick or injured. Private doctors will accept your Costa Rica travel insurance with sufficient documentation. Alternatively, you can visit one of roughly 1,000 public health attention units (EBAS) in rural areas.
Travelling with pre-existing medical conditions
Living with a medical condition may raise the cost of your health travel insurance to Costa Rica. But the slight expense will be worth it. Remember your insurance won't cover any pre-existing condition you don't declare ahead of time.
That's why we always recommend being 100% honest about what you might be dealing with and how severe it is. List every pre-existing medical condition when securing the best travel insurance for Costa Rica.
Travel tips for Costa Rica
Despite Costa Rica's relative safety, we want to share some must-have travel advice for a country that is very different from ours. Infrastructure (roads, bridges and pathways) is often weaker than you might be used to in the UK. Meanwhile, the island nation has been afflicted with increasing rates of human trafficking and drug cartel activity in the last decade or so. It's very much in your interests to be mindful of this when travelling in the country.  
That being said, we'd also like to give you a few lighter tips for making the most of your time in Costa Rica.
Try to visit in the 'shoulder season': This is the period towards the end of spring between wet and dry seasons. You'll still be able to hike, trek and sunbathe, but prices for attractions and hotels are lower than they are from December-April (the tropical spring and summer). On the other hand, you could visit during the wet season for even cheaper rates, as long as you're not set on spending many hours outdoors.
You can spend U.S. Dollars: Yes! Most of the country accepts USD. If you have any left over from another trip, pack a decent amount for spare cash. In fact, American Dollars are the de facto mode of exchange wherever tourists tend to visit. You may struggle to find a vendor that takes card payments anyway.
Top up mosquito repellent: These insects are a year-round menace for Costa Ricans. They can carry diseases that might throw your whole trip into chaos, which is why getting vaccinated — and never running out of mosquito spray — keeps your plans and body in rude health. Repellent is available almost everywhere on the islands you'll visit.
Carry your papers on you: Costa Rican police are allowed to stop you at any point and ask for identification. If you're driving, they'll ask for your original passport, driver licence and tourist stamp. Failure to comply could land you in trouble. At the same time though, bear in mind that police also tend to be friendly and helpful if you're asking for directions or unsure what's ahead.
Be wary of Costa Rica's driving culture: Travel insurance for Costa Rica wouldn't be accurate if it didn't take the local driving scene into account. This is the fact that drivers here are somewhat abrupt on the roads — tailgating, sudden acceleration and running red lights are all common. As a Westerner, it might take a little while to adjust. Soon enough, you should get the hang of it. Just beware of additional risks to your vehicle.
Find out more about Asda Travel Insurance
*Best Travel Insurance Provider in the 2022/2023 Moneynet.co.uk awards