Do I Need Travel Insurance When in the UK?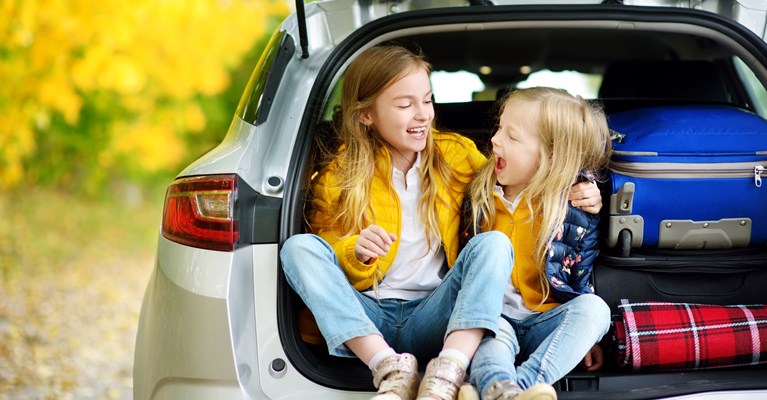 The option of exploring the country right on our doorstep is becoming more popular as people are choosing places in the UK as their holiday destination. With its spectacular coastlines, historic cities, beautiful mountain ranges and iconic landmarks, there's good reason to make England, Northern Ireland, Scotland or Wales your next travel adventure of choice.
The rise of the staycation has many people asking themselves 'Do I need travel insurance for the UK?'. The answer is no, you don't have to take out travel insurance when holidaying in the UK. However taking out insurance that covers your trip on home soil can save you a lot of hassle and worry, both if something does go wrong and if it doesn't. In this blog, we're going to take a look at what travel insurance for the UK covers and why, even if you don't need to use it, taking out a policy could be an excellent idea.
What does UK travel insurance cover?

Travel insurance UK policies that cover UK holidays normally cover the following aspects:
Possessions cover – When you head out on holiday, losing any of your luggage can quickly derail things, forcing you to stop everything to try and track down the lost item. Having possession cover will make that less of an issue by securing the financial side of things.
Cancellations cover ­– There are any number of reasons why we find ourselves needing to cancel holiday plans, and normally, none of those reasons are pleasant. That goes for UK trips too – travel insurance can help you get your money back in certain cases of cancellation.
Personal liability – Travel insurance can cover more than just things that happen to you. If something you do causes harm or damages to someone else, insurance can cover any legal fees that arise from that situation.
Transport delays and cancellations – Delays to your trains, planes, ferries or rental cars can throw your plans into disarray. Having travel insurance in place can ensure that your inconvenience for delay or cancelled transport connection is adequately compensated.
Do I need medical insurance for UK travel?

Generally, the NHS will make any medical insurance, or travel insurance that offers medical cover, obsolete, so you don't need to get medical insurance for UK travel. The only reason medical insurance might come in handy is if you prefer to choose private healthcare over the services of the NHS in the UK.
Where can I get travel insurance for UK travel?

Finding the travel insurance that's right for you starts with tracking down providers who offer UK travel insurance in their cover. Some insurers won't insure your holiday if it doesn't correspond to a certain set of guidelines they adhere to – those guidelines can include things like if your holiday sees you staying with friends or family or if your holiday isn't far enough from home.
You'll need to carefully research travel insurance providers and their policy options to ensure that your holiday plans are covered adequately. Always read the small print and try to only purchase from reliable providers.
If your question is 'what is the best travel insurance in the UK?', the answer to that is that it's more important to look at what policy offers the best cover for your own situation including how many people you want to insure and what level of cover gives you the right peace of mind.
Asda Travel Insurance provides non-medical cover for all holidays in the UK as long as you're visiting somewhere and staying in accommodation that's over 25 miles from your home. We provide three levels of cover designed to suit different budgets and different requirements, all for competitive prices that work for you.
Asda Travel Insurance

Asda Travel Insurance offers award winning travel insurance with different levels of cover to choose from to suit all sorts of holidays and customers. Our policies are designed to help you save on your travels, putting value for money first. Check out our Travel Insurance page for more details and to get a quote.