Travelling With a Pre-Existing Condition – What Counts and What's Covered?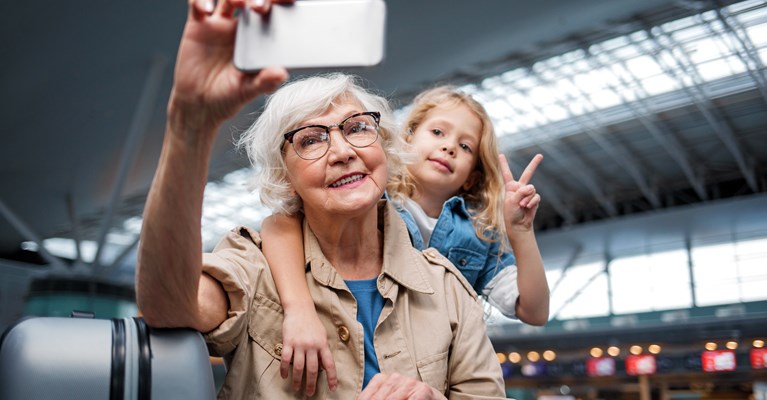 Going abroad and experiencing a new culture or sampling local cuisine is an enjoyable way to spend your holiday time, but if you have a pre-existing medical condition then travelling to another country can be a bit more of a concern.
Being able to pay for medical treatment when overseas can be challenging if you don't have the right travel insurance which covers pre-existing conditions, so here's what you need to know in order to make sure you have the right cover.
What counts as a pre-existing condition for travel insurance?

There are several types of medical conditions which would be considered to be pre-existing when taking out travel insurance. These include any kind of chronic illness or injury that you have before or when you take out your insurance.
Some examples of pre-existing medical conditions are (but not limited to):
Any respiratory condition, heart condition, circulatory condition you've ever been diagnosed with or received treatment for
Any diagnosed psychological or psychiatric disorder which you've suffered from or received treatment for
Any other condition, disease, illness or injury which means you're currently taking prescribed medication, consulted a hospital specialist or required inpatient treatment (for example, but not limited to: diabetes, neurological conditions, breathing conditions, any osteoporosis or arthritic condition, any bowel conditions).
If you fulfil any of this criteria then you will need to inform your travel insurance provider when taking out a policy. This can be done using the online screening process when you take out a policy online, which allows you to declare any pre-existing conditions you might have.
The travel insurance provider can then assess your conditions and decide whether any additional medical checks are required or whether you'll need to pay a slightly higher premium for your insurance.
If you're not sure whether you have a pre-existing medical condition, speak to your insurance provider.
What medical conditions are covered by travel insurance?

Pre-existing medical conditions are any illness or injury that you already have had before you take out a travel insurance policy. Many insurers still offer cover for those with a wide range of pre-existing conditions, though they will ask you a number of questions about your condition and your overall health – sometimes they may also ask you to undergo a medical examination. You'll need to answer these questions as truthfully as you can and using those answers, your insurer will be able to understand more about what you need from your policy.
If you are approved, that means that if you are to run into any problems while abroad linked to your pre-existing condition, your travel insurance provider will be aware of them and be able to assist you in paying medical bills.
Finding travel insurance with a medical condition might not be as difficult as you might first think. There are specialist travel insurance policies for people with pre-existing conditions and there are policies that cover pre-existing conditions at no extra cost, there are just a few extra steps to take in order to ensure you're properly covered. This includes things like travel insurance for diabetics or those with asthma, which can be relatively common medical conditions. Insurers have usually seen it all and are prepared to take on new customers with pre-existing conditions provided the necessary medical checks are completed.
However, if you have any pre-existing medical conditions that you don't declare to your insurance provider during the screening process, you won't be covered for those conditions by your policy. That means if anything were to happen abroad because of an undisclosed condition then you wouldn't be able to claim for any of those medical bills.
What happens to my travel insurance if I develop a new medical condition?

If you are diagnosed with a new medical condition, then you'll need to contact your travel insurance provider as soon as possible.
This allows them to make any adjustments to your policy or premiums. As long as you inform your travel insurance provider, they can let you know about any changes to your policy or additional information or costs you should be aware of.
How do I get cheap travel insurance with medical conditions?

The best way to find cheap travel insurance with medical conditions included is get a quote online and tailor it to your specific pre-existing medical conditions, the provider will let you know if they need to speak to you about your medical conditions. If you have several conditions which need taking into account then don't worry, each condition can be factored into your insurance policy and your provider will let you know if any extra medical screening is required in order to get you covered.
When getting a quote with Asda Travel Insurance, we'll consider all pre-existing medical conditions.
Asda Travel Insurance

Asda Travel Insurance offers award winning travel insurance with different levels of cover to choose from to suit all sorts of holidays and customers. Our policies are designed to help you save on your travels, putting value for money first. Check out our Travel Insurance page for more details and to get a quote.