When are Exchange Rates Cheapest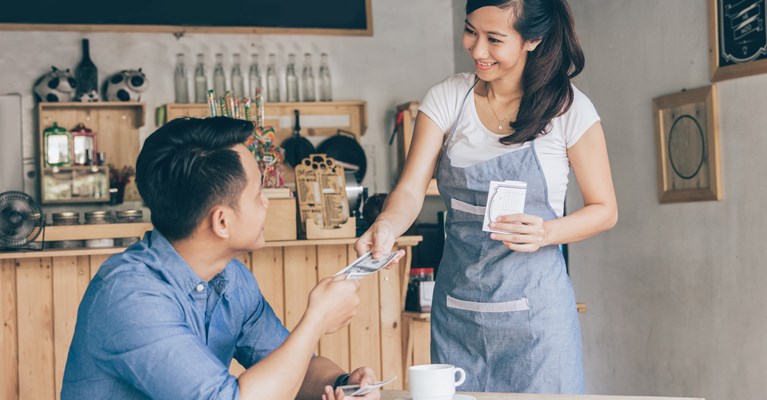 With constantly changing exchange rates, which in turn are dependent on an ever-changing global economy, it can seem difficult to know when it's best to buy currency for your next trip.
While it's impossible to predict how things will change in the future, there are some useful tips and tricks you can use to help you get the best rate possible for your travel money.
Why do exchange rates change?

Exchange rates shift due to lots of different reasons, from world events to economic ups and downs, most of which would be impossible to track for most of us. Thankfully, these changes are usually only small and don't often impact your spending money too much.
The more noticeable differences in how much currency you get for your money come from the different exchange bureaux. Different sellers offer different rates, often depending where they are such as the airport or a supermarket. Bureaux in particularly touristy areas or in airports may offer you less for your money when compared to supermarkets, so it can be a good idea to plan ahead of your holiday to buy currency at an exchange rate that suits you. 
What is the cheapest exchange rate?

A bit of planning can help to get you a good exchange rate, as buying last minute at your destination could see you get less for your money. Buy online or at a local bureau well ahead of your trip so you can see the exchange rate you're getting compared to other sellers, as well as take advantage of any deals.
For example, with our in-store bureaux you can make use of our Price Promise. This means if you find a better rate within five miles, we'll beat it with a more competitive rate.
You could also keep an eye on international exchange rates online and take advantage of any dips in the price of foreign currency compared to the average. You can visit our Travel Money page to see the latest exchange rates to make sure you're always up to date with the latest rates.
Where can I get the best exchange rate?

Planning ahead of time is vital for getting the best rates for your travel money. Be sure to compare the rates of different providers - it's always a good idea to check your local bureau, as well as check online.
Different providers will offer different rates. Comparing online exchange rates allows you to see what's on offer from different sellers, and buying locally can sometimes mean more competitive rates. A good approach is also to just do what's most convenient for you, whether that's ordering currency online for home delivery or picking it up from your local supermarket.
Asda Travel Money

We offer a handy travel money service where you can buy your travel money online or in-store. Order online and get your currency delivered to your door, or use our Click & Collect service, or head to your local Asda Money bureau. Check out our Travel Money page for more details and to see the latest travel money rates.