Why Buying Euros Abroad Can Cost More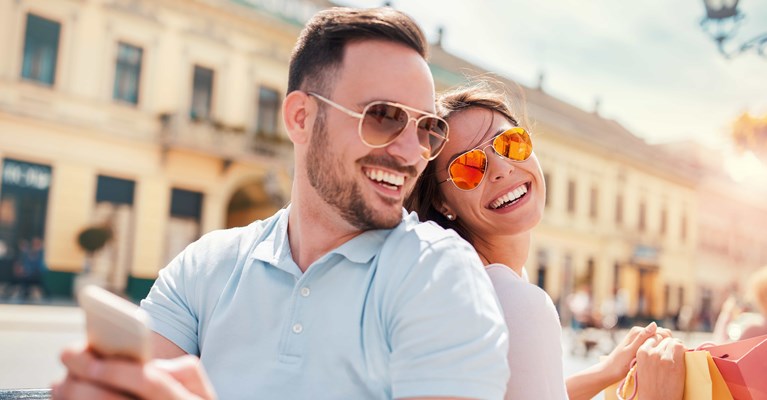 When travelling to Europe, making sure you have enough currency to cover all your expenses abroad is essential. This can send many people searching for the best place to buy euros so they're getting the best exchange rate possible before they travel.
There are lots of different ways you can approach getting currency for travelling abroad, so we've covered a few questions you might have when looking for the best euros price and why getting euros can cost more abroad.
Are euros more expensive to buy abroad?

In many cases, it can be more expensive to buy euros while you're abroad when compared to being at home. This can come down to a number of factors, such as the exchange rate slipping into a worse position, finding a bureau de change abroad offering competitive exchange rates, and having less options for buying foreign currency available to you.
When buying euros in the UK, you not only have more places to choose from, but you also have the option of purchasing euros online if that's where you may find the best euros rate. These can then be sent to your address in good time before you travel, making sure you have your currency ready to go.
Should I purchase euros before going to Europe?

Buying euros before you travel is a great way to secure a an exchange rate that you're happy with. You can also keep track of the rates and buy when you feel the amount of GBP to EUR is particularly good for you. It's also useful if you want to set a budget for when you're travelling so you don't end up spending more than you'd ideally like.
There is the option to pay for things abroad using your debit card or credit card which can be convenient, but this can leave you uncertain to how much you're actually paying when the cost is converted and if there are foreign transaction fees when using certain cards.
Not only that, but the exchange rates for using a debit card abroad can be worse than what you'd get on physical currency, and buying currency with a credit card is treated as a cash withdrawal which could also land you a hefty fee.
What is the cheapest way to buy euros?

One of the best ways to get cheap euros if you're buying physical currency is to make sure you're organising them early, compare travel money providers and look for various deals.
It also pays to look for a travel money provider who offers 0% commissions on currency exchanges so you're only paying what you need to – just like Asda Travel Money!
Some specialist travel credit card providers can have competitive rates for spending abroad, but check the rates beforehand and pay it off as soon as possible as the interest can quickly mount up.
For peace of mind when travelling without having to think about foreign transaction fees or finding the best euro rates abroad, pick up your euros before you go. If you'd prefer not to carry around lots of euros on you, you can also pick up a pre-paid currency card and put the majority of your foreign currency onto that for your convenience. You can find out more about our Asda Money Currency Card here.