What is Fully Comprehensive Insurance?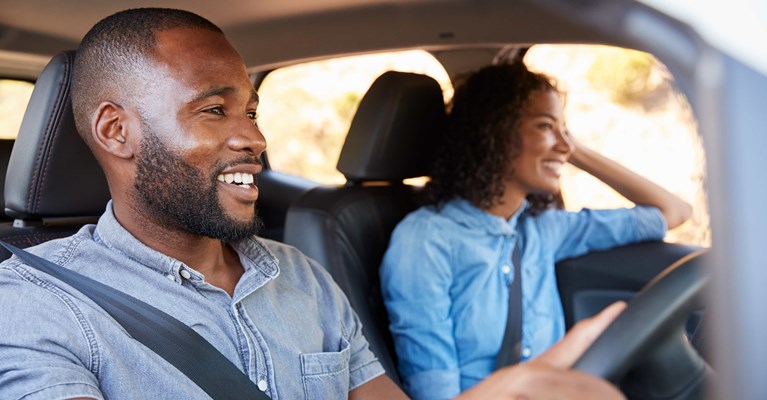 There can be a lot of jargon to sift through when you start looking at car insurance. One of the common terms that pops up is 'fully comprehensive', or sometimes 'fully comp', or even just 'comprehensive'.
These terms all refer to a certain level of car insurance, and fully comprehensive policies are well worth your time to investigate and consider if you're looking at your car insurance options.
In this blog, we're going to explore what insurers mean by fully comprehensive - and find out if it could well be the level of insurance that's right for you.
What does fully comprehensive mean?

Asking the question 'what does full comprehensive mean?' is a great place to start.
Fully comprehensive insurance is car insurance that offers its holder full cover in case of an accident. This level of insurance will cover damage to you as a person and damage to your car. Importantly, it will also cover the compensation of a third party that might be involved in the accident with you.
That means if you're injured, you can get your medical bills covered by your insurer, and if your car gets damaged, you'll be able to claim the repairs on your insurance. If the third party claims compensation from you as a result of the accident, your insurer might also compensate them on your behalf.
What other levels of car insurance are there?

The other most common level of car insurance is 'third party only' insurance.
What's the difference between third party and fully comprehensive? Well, unlike fully comprehensive car insurance, third party only insurance will not cover any personal damage or damage to your car. It will only cover compensation payments to the third party that was involved in the crash. You won't be able to claim for repairs or medical expenses.
Another form of car insurance is third party, fire and theft. This insurance level covers you in the event that your car is lost or damaged by fire or if stolen, as well as covering third party compensation if necessary.
What are the benefits of fully comprehensive car insurance?

There are a fair few benefits that having fully comprehensive car insurance for you and your car:
Peace of mind on the road – Fully comprehensive car insurance is the highest level of cover you can get, giving you that all-important peace of mind knowing that if anything happens to you on the road, you're as covered as you can be. Your car, you and any third parties will be covered.


Added extras – Some insurance providers offer additional extras on top of your comprehensive cover, including the provision of a courtesy car while yours is getting repaired, replacement keys, roadside assistance and windscreen repair. Be sure to check the policy though, some insurers may charge extra for these added benefits.


Covered repairs – Often, the most expensive part of a car accident can be the repairs you need to make to your car. Fully comprehensive car insurance covers all of that so you're saved from the financial brunt of the repairs process.
Can you drive any car if you are fully comp?

Not necessarily. Certain car insurance providers will offer fully comprehensive policies that include a DOC (driving other cars) clause, allowing you to drive your friends and family's cars without being named on their insurance. If this is the case, this will usually only be on a third party only basis, the minimum legal cover required.
To find out if you can drive any car with your fully comprehensive car insurance, you'll need to carefully read your policy documents to find out if you have a DOC clause present.
Fully comprehensive car insurance with Asda

If you're looking for a fully comprehensive car insurance policy that doesn't break the bank, we're here to help.
Compare car insurance quotes here.