How to Save Money on your Car Insurance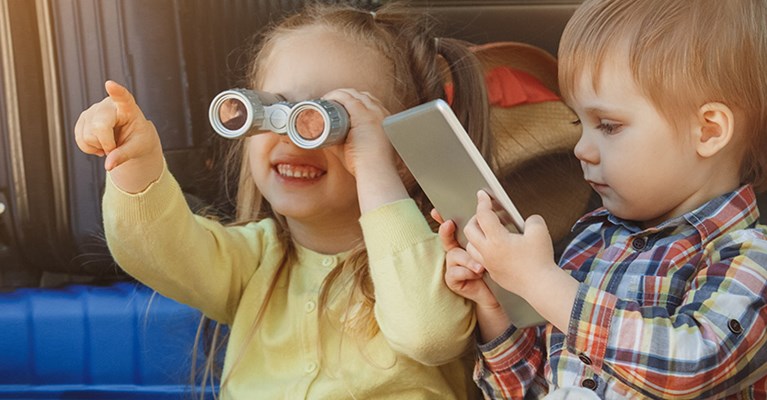 Driving is an essential part of daily life for millions of people across the UK, but it can be a huge expense to keep your car on the road. Insurance often makes up a big part of the overall cost of driving, so knowing how to get cheaper car insurance can save you money.
While you can't change some things, like your age, car insurance quotes are based off lots of other factors including how long you've been driving, how many miles you drive on average, and what kind of cover you want. If you're looking to find the cheapest car insurance, knowing how these factors influence the price is essential.
Read on to learn our top tips for making sure your car insurance doesn't break the bank.
Compare quotes


The first, and arguably most important, thing to remember when you're seeking out a cheap car insurance quote is to compare your options. Prices can vary wildly between different insurers, so buying the first policy you find, or letting your previous policy auto-renew, is almost never the best bet.
Car insurance comparison tools can help you to compare quotes from tens of leading insurers, meaning you can see what your best deal is in terms of both cost and cover. You'll also save lots of time by comparing car insurance – avoiding the tedious process of having to fill out many different question sets on different sites, when they're all asking similar questions anyway - compare quotes now.
Choose the right cover


There are lots of different types of car insurance and the differences in price between them can be huge. Firstly, you can change what level of cover you need, from a policy that will only cover you for damage you cause to third parties to one that'll cover you for theft, fire, and damage to your own vehicle too.
How you use your car is also an important factor, and one that you can leverage to reduce the price of your car insurance. If you only ever use your car for personal journeys, like shopping trips or visiting family, for example, a personal-only policy will help you to save money compared to a policy that also covers commuting or business-purpose journeys.
To make sure you're not paying more than you need to, choose a policy that covers you only for the driving you actually do.
Change your excess


Your excess is the amount of money you contribute personally to any claims you make on your car insurance. A lower excess means that you'll pay less out of your own pocket if you have to make a claim, while a higher one means you'll pay more.
Changing your excess can have a significant effect on your premium price, but not always in the way you'd expect. Generally, a higher excess will reduce the cost of your car insurance, but some insurers might consider that a driver willing to pay more towards claims is actually more likely to be in an incident, while someone with a lower excess might be more confident in their driving.
The best advice here is to play around with your voluntary excess amount and see how it affects the overall premium price. Just always make sure that you're actually able to pay the excess you choose in the event of a claim.
Minimise mileage


How many miles you drive on average is another important factor in the cost of your car insurance. It stands to reason that the more time you spend on the road, the more likely you are to be in an incident. That means that, in most cases, the fewer miles you drive, the cheaper your insurance will be.
You'll be asked about your annual car usage when you're looking for a policy, so consider how much you need to drive and make cuts wherever possible to reduce the premium. Don't lie about your usage, though, as any misrepresentations you make when you're applying for car insurance can invalidate your cover.
Find secure parking


The security of your car is something that insurers consider heavily and is linked to stats pulled from your home's postcode, such as the number of car thefts in your area. Car theft statistics show that security measures such as electronic immobilisers and secure parking have a large effect on levels of car theft, so the more you can do to reduce the chances of your car being stolen, the cheaper insurance will be.
Ways you can use this information to decrease the cost of your insurance include adding security features such as wheel locks or electronic immobilisers to your car, trying to avoid using on-street parking in favour of secure car parks, and even investing in a car tracking device.
Avoid un-needed insurance extras


While standard car insurance policies offer cover for different levels of damage caused in road traffic incidents, they often won't include things like breakdown cover, courtesy car availability, and cover for legal expenses. These features are generally referred to as car insurance extras and they're usually available at additional cost from insurers.
You'll have the choice of adding extras to your policy when you come to choosing one, but they'll all increase the cost of your insurance. Make sure that you only choose the ones you feel you need, and you'll save money on features that you don't.
Pay annually


You're reading this to try and save money on your car insurance, so the idea of paying the full amount up-front instead of spreading the cost might not seem like a good one. However, paying via direct debit over the course of the year rather than in one annual payment can mean that you pay more overall.
It's a good idea to try and save throughout the year for your next year of car insurance, meaning you can then pay up-front when you choose a new policy and avoid having to spend more than you need to.
Build your no-claims


No-claims bonuses are a widespread feature of car insurance, rewarding the drivers that don't make claims on their insurance by reducing the cost of their premium. This can be a big cost-saving factor, and it's especially beneficial for young drivers whose car insurance is extra-high.
Obviously some claims are unavoidable, such as if you're in a road traffic incident that means your car needs significant repairs before being road-worthy again, but some others don't necessitate claims.
Paying out of your own pocket for repairs to superficial damage like scratches and minor cosmetic bumps means that you'll be able to keep building your no-claims bonus year-on-year, and the cumulative effect will likely mean you'll save money in the long-term anyway.
Consider your vehicle


What type of car you drive says a lot about you, and also about your chances of being in an incident. Insurers take into account what type of car is being insured when they're calculating the price of the policy, and lots of different factors play a part.
A larger engine size, for example, will most likely mean that your insurance will be more expensive, while even the manufacturer of your car can have an impact, with some manufacturers tending to have higher insurance costs across the board. This is less to do with the type of person who drives the car and more with the statistical evidence that insurers use to come up with insurance costs, but the point stands that choosing your car wisely can save you money on insurance.
It's not expected that you buy a new car to save money on insurance but consider how your choices can affect insurance costs when you're next in the market for a car.
Use a black box


A final resort for lowering the cost of your car insurance, and one that's used most by young drivers, is to install a black box in your car. Using telematics technology, a black box insurance policy means that your insurer can monitor your driving habits, including the speed you drive at, how far you travel, and at what time you're on the road.
This information helps the insurer to determine whether you're a high-risk driver or not, meaning that you can generally secure cheaper insurance by providing it. However, a black box does have its drawbacks as the cost of installation will often be added to your premium and you might have to limit how much you drive at night to avoid your premium going up.
The Asda Car Insurance comparison service allows you to compare quotes from leading insurers and get covered in minutes.