Online Loans vs In-Store Loans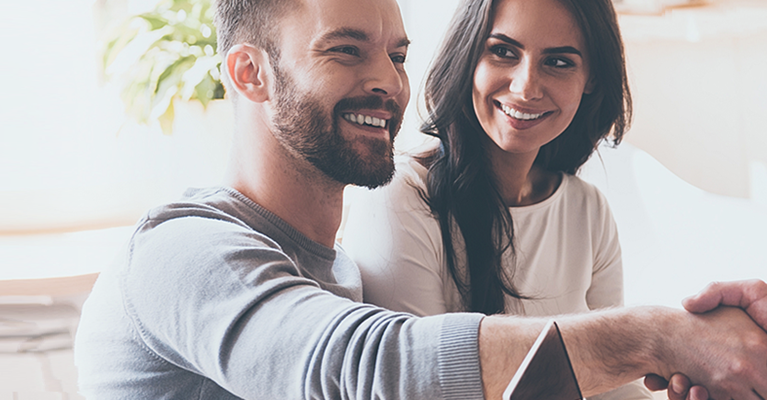 When applying for a loan, there are so many different options available. From secured loans to debt consolidation loans, there are a range of options to suit your personal circumstances. Before you even start searching for a loan, however, you need to decide whether you'll apply online, or head into a bank or building society for some face-to-face advice.
Here at Asda Money, we want to help you make the right decision, so we've highlighted some of the pros and cons that you need to be mindful of when applying for both online and in-store loans.
Online Loans


Pros


Convenient:

 

One of the main benefits of applying for a loan online is that you can do it from the comfort of your own home. After filling out the form, online loan applications are generally accepted or rejected relatively quickly. Although the process is easy and convenient, getting a loan shouldn't be a quick decision, so be sure to take the time beforehand to decide whether it's the best deal for you.
Easily comparable:

 

When applying for a loan, you should always search for the best loan for you. When searching for loans, online comparison sites, will search a panel of lenders to produce tables and graphs to show you various lender's rates, so you can see them all in one place. If you're searching for loans in-store, you'll have to visit a range of different banks and building societies to find the best deal for you, which can be stressful.
Privacy:

 

For many, one of the most appealing reasons to apply for a loan online is because you don't have to speak to anybody face-to-face about your financial situation. If you don't feel comfortable sitting with a stranger and explaining your circumstances, then an online loan could suit you.
Cons


Confusing financial jargon:

 

Financial jargon and terminology

 

can be confusing and applying for a loan online means that you'll not have someone there to help explain things. Of course, you can use search engines when you don't understand something, but this may not be as helpful as having somebody sat in front of you explaining what things mean in layman's terms.
Difficulty explaining finances:

 

It can be difficult explaining your financial circumstances when applying online, which can lead to lenders offering you less than you may otherwise be suitable for. If you have a complicated financial history, it might be easier to speak to somebody in person to ensure you get the best deal for your situation. However, many online loan providers will have telephone numbers, where you can speak to a real person about your situation.
Loan fraud:

 

Unfortunately, there are fraudsters online who create fake loan websites, promising to provide customers with 'the best rates' and a 'solution to all your problems'. If anything sounds too good to be true, or if you are contacted directly and out-of-the-blue over the phone or via email, chances are it's a scam and you should avoid it at all costs. If the 'lender' is pressuring you to sign up, this is also a red flag, as reputable loan providers should never pressure you into making a decision. Always remember to do your research to find a reputable brand, where you can read online reviews from other customers.
In-Store Loans


Pros


In-store support and help:

 

Applying for a loan in-store means that you'll speak to financial advisers, lenders and loan specialists face-to-face, and they'll be able to tell you the best options based on your circumstances. If you have any issues with your loan or application, you also have the option to head down to the bank or building society to ask questions if you prefer to speak to someone face to face rather than over the phone, through online chats or via email.
Trustworthy:

 

As mentioned, there may be fake loan websites online, but it's less likely that you'll be scammed by any fraudsters if you apply for a loan in-store. If you head into a trusted bank or building society, you'll be greeted by a real person, who can offer advice tailored to your circumstances.
Cons


Longer process:

 

Unlike an online loan that you can apply for in just a few clicks, applying in-store will generally take a lot longer. As well as having to visit various lenders to find the best loan for you, you may also have to wait days, or even weeks for an initial appointment.
Higher interest rates:

 

Lenders that are based solely online tend to offer lower interest rates than banks or building societies, as their company costs will be much lower for not being on the high street. However, trusted high street loan providers may also offer lower interest rates online, compared to their in-store rates, so it's worth checking online even if you are thinking of using a high street bank.
Fewer options:

 

When searching for a loan online, you'll be given many different loan options from a variety of regions. For example, if you're living in England, you might find a loan that suits your financial circumstances from an Irish bank or building society, but you wouldn't be given this option if you were searching the high street for a loan provider.
Find out more or apply for an Asda Personal Loan here. For more financial hints and tips read our other Asda Money Personal Loans guides.