Exploring Europe's Natural Wonders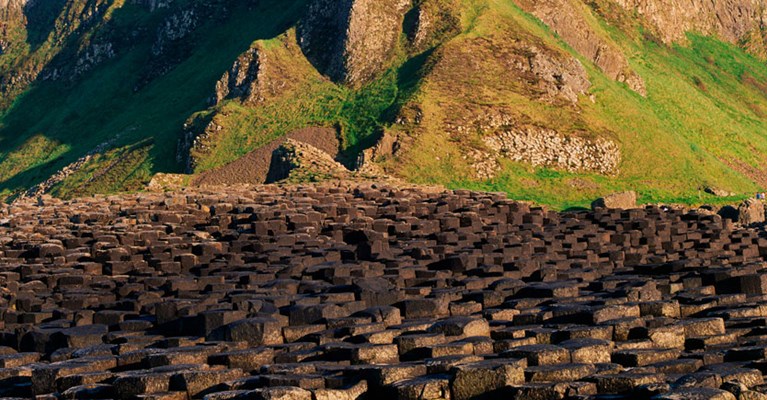 Europe is renowned for its incredible landscapes, so it's not surprising that there are multiple natural wonders to be found across the continent. Natural wonders are special because they haven't been created by mankind, and many of them hold a rich, fascinating history.  
However, a lot of these fascinating sites are being affected by changes to the planet, and won't last forever. Malta's iconic Azure Window crumbled into the sea recently, which shows just how important it is to try and visit these natural wonders while they still exist.
From the Plitvice Lakes in Croatia to the Giant's Causeway in Northern Ireland, here are some of the best of Europe's natural wonders.
Plitvice Lakes National Park, Croatia


Croatia is well known for being a beautiful country, with a dramatic, varied landscape, complete with an incredible coastline, picturesque towns, and several national parks. Plitvice Lakes is not only the largest of these parks, but also happens to be one of the oldest in the entirety of southeast Europe. It was added to the UNESCO World Heritage Register in 1979, and covers over 300 square kilometres.
Situated between Mala Kapela Mountain and Pljesevica Mountain, Plitvice is made up of 16 lakes which are interlinked by a series of waterfalls. Veliki Sap, the largest waterfall, stands at a huge 70 metres tall, and each of the lakes appear to be a different colour, ranging from azure blue, to turquoise, and even grey. These colours change depending on the season, the mineral content of the water, and the angle of the sunlight. Along with the lakes, the parks are also made up of lush forests which are populated by bears, deer, wolves, boar, and many rare species of birds.
The Plitvice Lakes are stunning to visit all year around, but are a hotspot for tourists during the summer months. Although the lakes are great fun for all the family, we'd recommend visiting in spring or late summer rather than peak season. The park is open all year, and its entrance fee (55 Croatian Krona/£6.00 for adults) helps pay for its upkeep and protection. You're welcome to explore on your own, though it's often recommended to book onto a guided tour so that you get the most out of the experience.
The nearest airport to the Plitvice Lakes is Zagreb, which is about 140 kilometres away. Flights in the first week of September, when the kids will still be off school, start from around £100, but it should be slightly quieter than July and August. From Zagreb, there are many bus trips to the park, which takes just over two hours.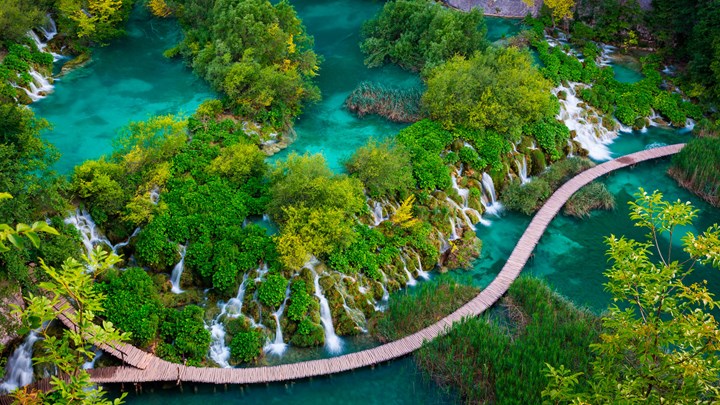 Giant's Causeway, Northern Ireland


The Giant's Causeway is a geographical wonder that can be found in the rugged County Antrim coastline in Northern Ireland. The jagged columns of perfectly symmetrical hexagonal rocks reach out into the wild Irish ocean, and every year millions of people come to look at this incredible sight.
Many Irish people refer to the Giant's Causeway as the eighth wonder of the world, and it's easy to see why. The uniformity of the pillars makes them appear to be man-made, when in fact, the causeway was formed by an intense volcanic eruption over six million years ago. As the liquid lava cooled, it hardened into around 40,000 distinctive, interlocking columns, which form stepping stones that lead from the cliff foot into the sea.
Although the causeway is definitely a natural wonder, there's a well-known tale that it was actually built by a giant called Finn MacCool, so he could battle another giant from Scotland. Whether you believe the legend or not, the Giant's Causeway is definitely worth a visit, and would make an incredible photo opportunity. There are various trails that you can take around the causeway, including options to take part in visitor experiences complete with audio guides and orientation leaflets.
Northern Ireland is ideal for a short break away, and the Giant's Causeway is just over an hour's drive from Belfast. Hiring a car is a great idea if you're keen on exploring more of the beautiful Irish coastline and countryside. Alternatively, the causeway can also be accessed via public transport, with plenty of buses and trains to choose from. Flights to Belfast in August start from just £44.00, so it's perfect for a quick break with the family during the school holidays.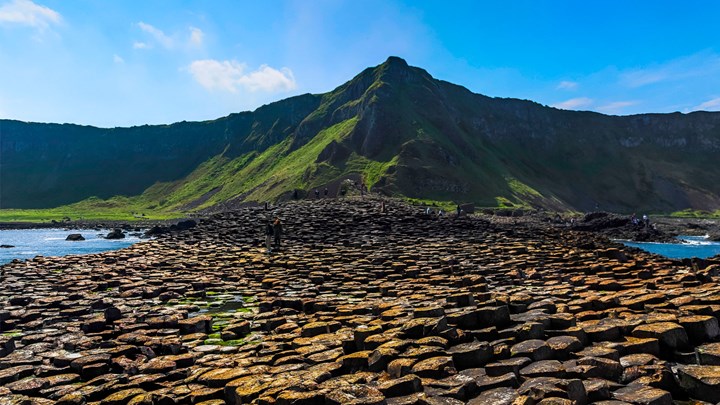 Eisriesenwelt, Austria


Renowned for being the world's largest accessible ice cave, Austria's Eisriesenwelt is an awe-inspiring natural formation with a total length of more than 40 kilometres. The first cracks and crevices in the limestone are thought to have formed around 100 million years ago, and over thousands of years they have developed into the incredible maze of caves that can be seen today.
The temperatures inside Eisriesenwelt are usually below freezing, no matter what time of year it is. Led by professional guides, cave tours take visitors around one kilometre deep, where you finally get to see the magical world of sparkling ice formations and cathedral-like caverns. Some of the main highlights of the tour include the vast ice sculpture known as Hymir's Castle, the huge ice columns in the Posselt Hall, and the Ice Palace, where a lake of ice stretches off into the distance.
Although Eisriesenwelt is an exciting experience for all the family, there is a lot of walking involved on challenging terrain. Warm clothing is very important, as are sturdy walking shoes. To access the caves, you have to take a cable car, which is around a 20-minute walk from the car park. They're open from May to October, and you should allow around at least three hours for the whole trip.   
Eisriesenwelt is located in the beautiful village of Werfen, which is around 40 kilometres from Salzburg. The driving route to Werfen is beautiful, but if you don't feel confident on the mountainous roads, there are several buses and trains from Salzberg as well as organised tours. Once you get to the village, there's a regular shuttle service to the car park of the caves, which is where you'll get on the cable car. Flights to Salzburg start at £100.00 in August, but remember, the caves will still be freezing even in the summer months.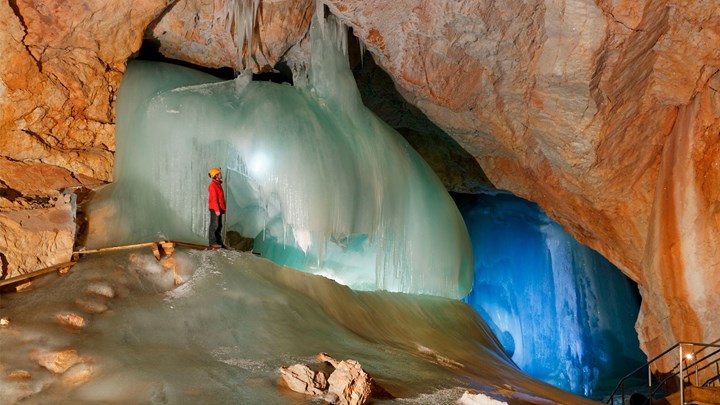 There are plenty of other natural wonders to be found all over Europe, so why not plan to see one on your next holiday? Wherever you end up going, don't forget to buy your travel insurance before you go. This way, you'll be covered in case anything unexpected happens, from medical costs abroad to lost luggage.
If you have any questions about Asda Money's travel insurance policies, then call us on 0800 138 2373 and we'll be happy to help.
The above figures are provided for indicative purposes only, and are based on the exchange rate correct as of 02/06/2017