Family City Breaks Abroad on a Budget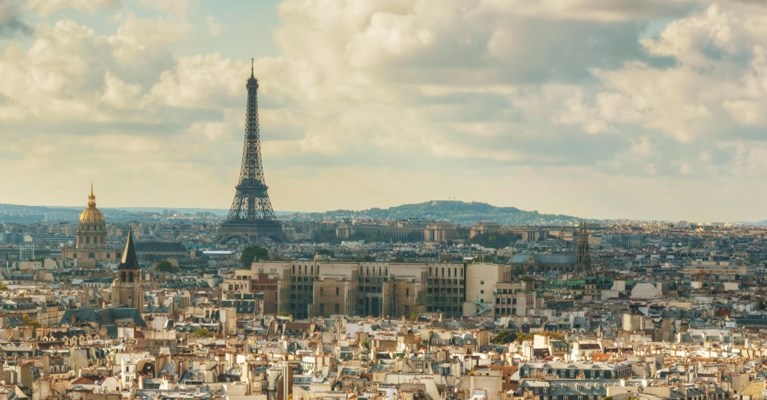 Whether it be Amsterdam, Paris, Budapest or Prague, there are plenty of European destinations that are perfect for a short getaway in 2019. However, city breaks are well-known for being relatively expensive, so it can sometimes be quite tricky for families to afford some of these fantastic destinations during peak periods.
To unearth the most popular city break destinations, we conducted a survey* to find out where people were planning on visiting in 2019, and Paris, Rome and Berlin came out on top! So, we teamed up with three family bloggers; Nichola from Globalmouse Travels, Katja from Globetotting and Claire from Tin Box Traveller, to reveal their top tips for visiting these popular destinations on a budget.
Rome


Wherever you visit in Italy, you'll be amazed by how beautiful it is, and Rome is no exception. From the famous Colosseum and Trevi Fountain, to fascinating museums and delicious foods, there's so much to see and do in Italy's capital. And, you don't have to miss out on the city's fantastic attractions if you're visiting on a budget either. Check out a few of Nichola's from Globalmouse Travels, a family travel blog, top tips for saving money when on a family visit to Rome.
• Visit at the start of the month: Rome is an amazing place to visit at any point throughout the year, but no matter when you're going, Nichola recommends trying to visit at the start of the month. On the first Sunday of each month, you and the whole family can get free admission to the iconic Colosseum, as well as 25 other attractions including the likes of the Borghese Gallery. 
• Enjoy free water across the city: Sightseeing can be thirsty work, but don't worry, you won't have to spend your loose change on bottles of water. Throughout Rome's streets and piazzas you'll find plenty of free water fountains, which were first installed in the late 1900s so locals could have a refreshing drink of water day or night. Kids will love the fact that the locals refer to them as 'nasoni' (big-noses), because of their unusual design! 
• Stay slightly out of the city centre: Rome is filled with great priced hotels, guest houses and self-catering apartments, so you'll be spoilt for choice when it comes to booking accommodation. Make sure you shop around for the best deals ahead of time to pick up the best prices. You'll find that you can grab a good-sized family room for a very reasonable price if you're happy to stay slightly out of the city centre and either take a short leisurely stroll into the city each morning or make use of the excellent Rome metro which can get you around the city in just minutes.
Read Nichola's full post here.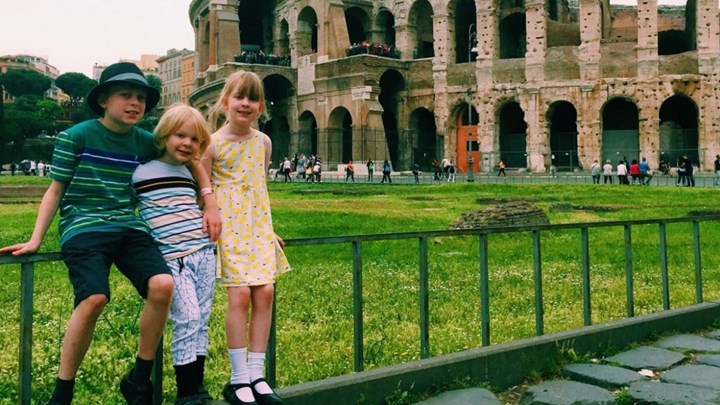 Berlin


Whether you're looking for a summer holiday or a winter getaway, Berlin is a popular city break destination all year round. Renowned for its vibrant nightlife, array of museums and varied architecture, Germany's capital is great for all ages. There are plenty of parks and playgrounds scattered around the city too, making it the perfect city to visit with the family. Katja from Globetotting, a family travel blog, shared her tip tips for visiting Berlin on a budget with children.
• Buy the Berlin WelcomeCard: Available in the arrivals area at Berlin airports as well as tourist information centres, the Berlin WelcomeCard gives you free travel on the city's highly efficient public transport system, as well as discounts to several sights and attractions across the city. The best thing about a WelcomeCard is that up to three children under 14 can travel free with a holder of an adult WelcomeCard, making a family trip much cheaper.
• Take a free walking tour: One of the best ways to see Berlin is by foot, and there are plenty of free walking tours available where you can learn all about the local sights. Many of the free walking tours will take you to see fascinating attractions such as Brandenburg Gate and parts of the Berlin Wall.
• Get a bird's-eye view of the city: The most popular place to enjoy spectacular views over the city is the Berliner Fernsehturm (the Berlin TV tower). Tickets to head up the Berliner Fernsehturm can be relatively expensive, however there are other options if you want to see all of this beautiful city. One option is the Reichstag Building, a dome-shaped building housing the German Parliament. The building offers visitors stunning 360-degree views over the cityscape, and entry is completely free!
Read Katja's full post here.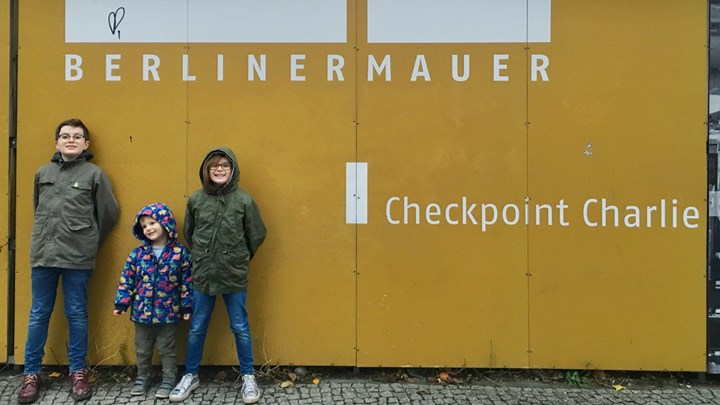 Paris


Paris might not be well-known as a place to take the children; however, you'll be surprised at how many family-friendly activities and attractions there are! There's so much history to uncover in this French capital, children and adults alike will be fascinated by the numerous famous landmarks and attractions. Claire from family travel blog Tin Box Traveller, had many top tips for travelling to Paris with children on a budget. Here are just a few.
• Enjoy free attractions: One of the best things about Paris is that there are so many free attractions to visit! From famous landmarks such as the Notre Dame and Champs Élysées, to an array of museums and beautiful parks, you don't have to spend a fortune to have a good time in Paris.
• Visit the cheap alternative to Disneyland: If you're travelling to Paris with children, there's no doubt that they'll be hoping to visit Disneyland whilst there. However, Disneyland isn't very budget-friendly, as a ticket can cost quite a bit per person! But, don't worry, if your kids like the thrill of rides then they'll love Jardin d'Acclimatation, where you'll find roller-coasters, zip lines, animal attractions and so much more. 
• Buy the Paris Pass: If you're in Paris for more than one day and plan on seeing lots of the historic and cultural sights, then it's worth looking at buying a Paris Pass. With this, you'll get free or fast-track entry to several Paris' top attractions such as the Louvre and Centre Pompidou, as well as unlimited travel on the metro, RER and buses.
Read Claire's full post here.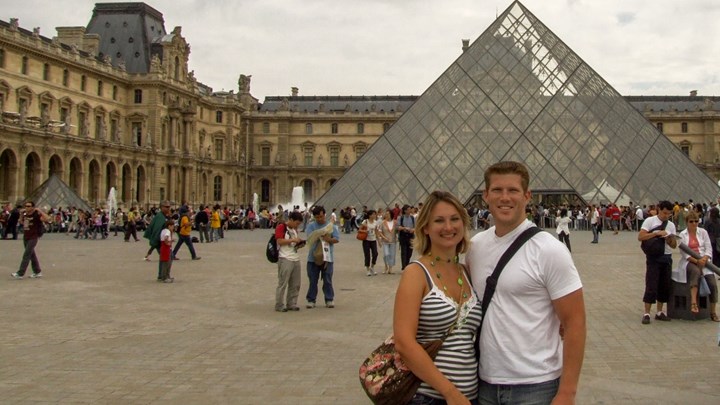 Wherever you decide to go for a family-friendly city break, be sure to sort out your travel insurance beforehand. Kids under the age of three receive free travel insurance for every adult with Asda Money, making it perfect for families. If you're holidaying on a budget, then it's also advised to buy your travel money before you go, as exchange rates tend to be much better in the UK. With Asda Money, you can buy online using either click and collect or home delivery, or you can buy in-store at over 140 travel money bureaux across the UK.
* Data acquired from a OnePoll survey of 2,000 UK adults.