If you're planning on a getaway with the family, then family travel insurance is just what you need to pack and take along with you. This makes sure you and your family are prepared for whatever might happen and are properly protected against any mishaps, letting you focus on getting out there and enjoying yourselves.
We have gone the extra mile to package up a range of fantastic features into our family travel insurance, as well as helping to save you money by having up to three kids go free with every adult included in the policy. Plus, our policies also offer access to a free private online GP service, Doctor Care Anywhere, that gives you 24/7 access to a GP from wherever you are in the world. You can access this service up to a year from your policy purchase date!
Our Levels of Family Travel Insurance
Value

Our no frills basic travel insurance includes up to £20,000 for personal accidents and up to £1,000 if your bags go missing.

Buy value cover

Premium

The reassurance of up to £30,000 in cover for personal accidents and up to £1,300 for missing bags

Buy premium cover

Superior

You'll be covered for up to £50,000 in personal accident cover and up to £2,000 if your bags go walkabout

Buy superior cover
Why choose Asda Travel Insurance?
Provided by InsureandGo
The Asda advantage

Known for putting value for money at the centre of everything we do

Partner expertise

With over 20 years experience, InsureandGo brands have covered over 27 million travellers

Award-winning cover

Awarded Double Gold for Best Travel Insurance Provider in the Moneynet.co.uk awards 2022 and 2023
Our Product Benefits
Kids go free

Up to three kids go free when you buy direct

Medical conditions

All pre-existing medical conditions considered

COVID-19 cover

Cover for medical costs and cancellations relating to coronavirus
Baggage cover

Baggage cover up to £2,000

Access to a private GP

FREE access to a GP online via Doctor Care Anywhere with all policies
Top Family Travel Insurance FAQs:
What is family travel insurance?

Family travel insurance, or family holiday cover, is aimed at insuring families travelling together to cover them against accidents, lost items, and other incidents you may encounter with travel. This removes the need for separate insurance policies for each family member and can help you save money on your trip.

Family travel insurance typically covers one or two adults living at the same address as well as at least one child, but can include up to 8 children. Always make sure to check the policy wording, as some policies might not cover family members travelling separately or children who don't live with the family permanently.
Do I need travel insurance for my child?

If you're travelling abroad with children then it's highly recommended to get travel insurance which covers them against any accidents or emergencies while you're travelling together abroad, giving you the peace of mind that they can get the help they'd need.

We've even made it as easy as possible to get holiday cover for your kids by having insurance for up to 3 kids under 18 for free* when you buy direct with us.
Does family travel insurance cover individuals?

Some policies will allow members of your family to travel independently and remain covered, but it all depends on your insurer and their specific conditions. With us, all adults named on the policy are able to travel independently without voiding the insurance.

Children under 18 must be travelling with an adult also named on the same policy in order to be covered.
Does travel insurance cover a death in the family?

Travel insurance policies generally cover you for the unexpected illness or death of a close family member if it disrupts your holiday plans. This means you wouldn't be covered if a close family member falls ill or dies from a condition they already had when you took out the policy. You should always check the detail of individual policies to see the level of cover provided.
Can you travel alone on family travel insurance?

Usually, you should be able to take a solo trip while using your family travel insurance, but always check your policy carefully before travelling to make sure you're covered. Asda Money annual multi-trip travel insurance allows any adult to travel independently using their family policy. You should also make sure your personal details are up to date and you've declared any pre-existing medical conditions.

 
How much is family travel insurance?

Family travel insurance can be a more cost-effective way of providing cover for your whole family rather than buying it individually for each member. The cost will also depend on the level of cover you choose, and the individual details of your family members. With Asda Money, up to three kids go free with every adult included in the policy, subject to medical screening.

 
Can children travel independently on family travel insurance?

Any adult covered by Asda Money family travel insurance can travel independently. However, children under 18 need to be travelling with an adult named on the same policy in order to be covered.

 
About our provider, InsureandGo
We have carefully selected InsureandGo as our travel insurance partner because they are a market leading provider, with over 20 years' experience in the industry, covering over 27 million travellers.
They are a trusted and widely recognised firm providing these services all over the world with Zurich Insurance plc as the insurance underwriter.
Working together, we provide an award-winning product that looks continuously to offer value for money as well as great features such as three kids go free per adult.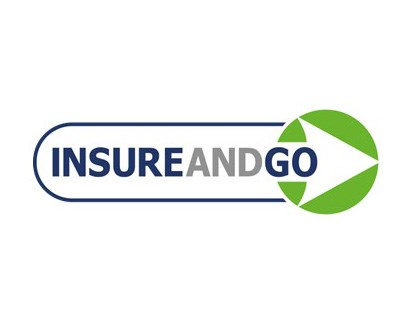 ASDA Money is a trading name of Asda Financial Services Ltd and Asda Stores Ltd which for travel insurance are Introducer Appointed Representatives of Insure & Go Insurance Services Ltd. Asda Travel Insurance is arranged by AllClear Limited, which is registered in Gibraltar company number 117274. Registered Office: 1st Floor, Portland House, Glacis Road, Gibraltar, GX11 1AA. AllClear Limited is licensed and regulated by the Gibraltar Financial Services Commission number FSC25393 and trades into the UK on a freedom of services basis, FCA FRN 824283. Asda Travel Insurance is administered by Insure & Go Insurance Services Limited. Insure & Go Insurance Services Limited is authorised and regulated by the Financial Conduct Authority, firm reference number 309572.
*Offer valid between 24/04/23 to 31/12/23. Discount applies to the base price of AsdaMoney branded travel insurance policies purchased through our website and Contact Centre only and does not apply to any premium generated to cover medical conditions or optional extras.
** Up to three kids go free per insured adult, subject to medical screening, when you buy direct from us.