How to Hit the Slopes on a Budget
Perfect for this time of year, ski holidays are great fun whatever your age, especially if you see yourself as an adventurous type. With picture-perfect scenery and charming resorts to stay in, there's plenty of options available whether you're a complete beginner, or more experienced.

However, as fun as they are, ski holidays are often associated with exclusive resorts which come with a hefty price tag, not to mention extra expenses such as lift passes, equipment hire, lessons, and drinks in après bars. Although this can often be the case, there are plenty of ways in which the budget-conscious skier can get away on a skiing holiday without breaking the bank.

From cheaper resorts in countries you might not have considered before, to choosing the right accommodation and travel insurance protection, here at Asda Money we've put together some top tips on how you can hit the slopes on a budget.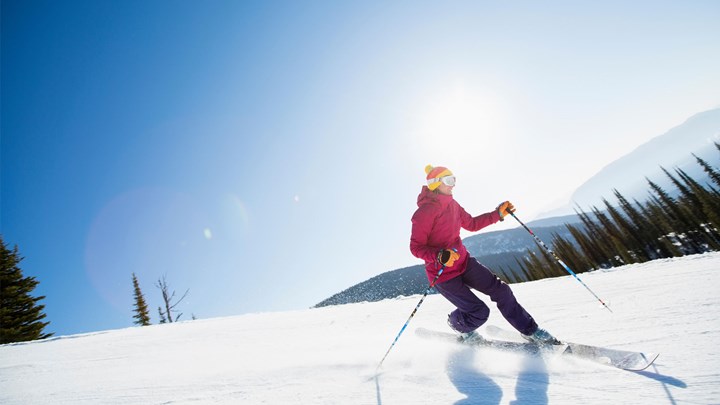 Choosing the Right Resort


One of the first things you should do before booking your ski holiday is to thoroughly research the resort you're going to stay in. There are hundreds to choose from in countries which are only a short flight away from the UK, but often, travelling further to destinations such as Bulgaria or Slovenia could get you a cheaper deal.

Choosing a resort can also depend heavily on how much experience you have. If you're a complete beginner, you won't necessarily need to go to a flashy resort with a huge ski area, as you'll end up paying premium prices just to stay on the nursery slopes. Instead, look for a resort which has plenty of easy slopes, such as green and blues, and make sure they're close to where you're staying.

If you're looking for a fantastic value resort with a charming old town centre, Bansko in Bulgaria has recently been voted Europe's cheapest ski resort for the seventh year running. The average combined cost of a lift pass, equipment hire, lessons, plus food and drink comes to just £270 here for six days of skiing. However, prices do differ depending on when you travel, and are higher during the school holidays.

Bansko's slopes span over two mountains, with a great lift system and plenty of nursery slopes if you're just starting out. The resort is a three hour drive south of Sofia airport, and flights from the UK in February start from as little as £30.

People often assume that Italy is an expensive country to ski in, when in fact several resorts offer great value for money. Sestriere is an Italian alpine village situated close to the French border, with plenty of local slopes which are suitable for most levels. In terms of value, the average cost of a lift pass, equipment hire, lessons, plus food and drinks in Sestriere comes to £355. Flights to Turin, which is the nearest airport, start at around £50. As long as you do some research, there's certainly enough resorts out there to find the perfect one for your needs and your budget.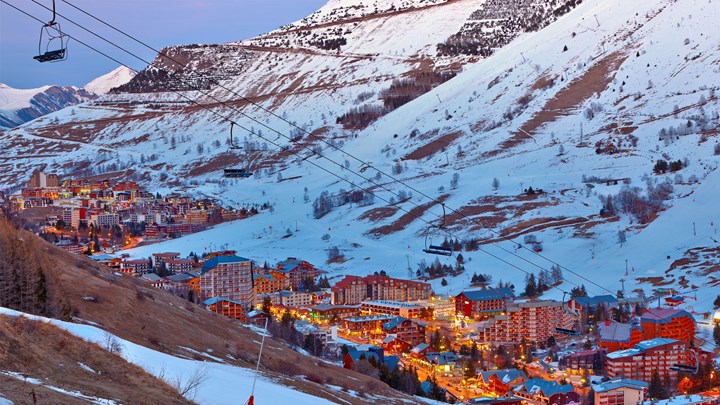 Accommodation 


Once you've picked your resort, you'll need to decide on the type of accommodation you wish to stay in. Catered chalets offer a cosy and traditional experience, and are great if you're travelling with your family or a group. They usually include breakfast, afternoon tea when you get in from the slopes, homemade dinners, and sometimes alcohol included in the price. 
Although catered chalets are slightly more expensive compared to other types of accommodation, the majority of your food and drink is included. This means you'll save money by not eating out at expensive restaurants in the resort. The cost of a chalet in Bulgaria starts at around £290 per person for a week.

If you're used to staying in a hotel when you go on holiday, there are plenty on offer in most ski resorts, which offer a range of services from bed and breakfast to full board depending on your needs. The cheapest option is usually to rent your own self-catering apartment, where you have the option to buy all your own food and drink from the local supermarkets, or eat out if you wish.
Travel


Once you've decided where you're going to stay; equipment, ski lessons, lift passes and travel are important factors you'll need to organise. Ski resorts are located high in the mountains, so they're usually at least an hour or two from the nearest airport. The easiest thing to do is to book your holiday through a tour operator, who will arrange your flights and shared coach transfers for you, as well as your accommodation.

If you're booking your flights and accommodation independently, you'll need to arrange how you're going to get to the resort itself, whether this is by train, coach, or even by hiring a car. Some people drive all the way to their chosen resort from the UK, using a ferry or by Eurotunnel. This can be a cost-effective option if flights are more expensive, or if you wish to take lots of equipment with you. However, if you're planning on driving in the snow, remember to hire snow chains for the cars tyres, or make sure your car has winter tyres already fitted. 
Lift Passes and Lessons


Lift passes are also required so that you can access all the ski lifts in your resort. These vary in price depending on where you're staying. If you're skiing for the first time, beginner lifts are often free, so it might not be worth buying a pass until further on in your trip when you're ready to use the more advanced slopes. 
If you're a complete beginner, you'll also need to arrange some lessons. Ski school is a great choice for kids, where they'll have great fun skiing in a group with experienced instructors. Group lessons are also an effective way for adults to learn and are the cheapest option.
Equipment


Thermals, ski socks, salopettes, a warm ski jacket and gloves are a must, although these can often be picked up cheaply in discount sport shops, supermarkets, or online. It's also worth asking friends and family if they have anything you could borrow, as this can save you a lot of money.

Ski boots, skis, poles and a helmet are further necessities you'll need to organise. Although regular skiers often own this equipment, it can be very expensive to buy, and not usually worth it unless you intend to go skiing several times a year.

Ski resorts are full of shops which hire out equipment, and they'll make sure that everything fits correctly so you're comfortable when on the slopes. Equipment hire generally starts at around £60 for a week, depending on your requirements and resort.

Don't forget ski goggles, sunglasses, and sunscreen either. Many people don't realise how intense the sun's glare is off the snow when they go skiing, even though the weather is very cold, which can easily result in a sunburned face and damaged eyesight. Goggles are more effective than sunglasses, as they'll also protect your face from snow and wind. Again, these can be picked up cheaply online, in sports stores or even supermarkets.
Insurance


Finally, appropriate travel insurance is vital if you're going on a ski holiday. You must make sure that it has additional cover for Winter Sports, which will only cost you slightly extra. This means you're covered in case any of your equipment gets lost or damaged, as well as providing cover for any ski hire, lessons, or lift passes that you've paid for but can't use due to illness, loss, or theft.

Snow is a big part of a ski holiday, and if you turn up to your resort to find a lack of it, your insurance should cover you for any days you can't ski. Accidents and injuries are also a lot more likely to happen on the slopes when compared to a beach holiday, so insurance is extremely important to cover you for any medical costs abroad.

Winter Sports cover is included in Asda Money's annual multi trip cover, and can easily be added on to other policies when you personalise your quote online. If you have any questions about travel insurance, then feel free to call us on 0800 138 2373 and we'll be happy to help.
The above figures are provided for indicative purposes only, and are based on the exchange rate correct as of 16/01/2017