Skiing & Winter Sports Travel Insurance
Making sure you're insured on the slopes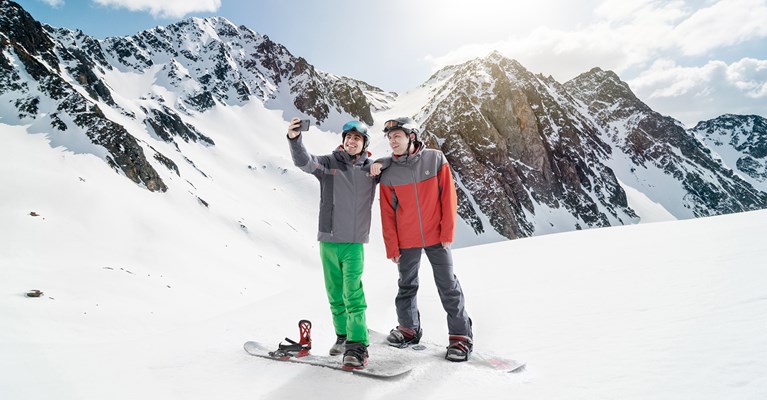 If you're planning on heading up to some snowy peaks and hitting the slopes, you'll want to ensure you've got the right cover just in case something were to happen when skiing or snowboarding.
Travel insurance with winter cover is essential for any snow sports trip, giving you the knowledge that if your trip is affected that you'll be able to resolve snow-related issues in a straightforward way. Our winter sports cover can be added to any of our single trip or annual multi-trip policies, as long as you're aged 65 or under.
Our Levels of Skiing & Winter Sports Travel Insurance
Value

Our no frills basic travel insurance includes up to £20,000 for personal accidents and up to £1,000 if your bags go missing.

Buy value cover

Premium

The reassurance of up to £30,000 in cover for personal accidents and up to £1,300 for missing bags

Buy premium cover

Superior

You'll be covered for up to £50,000 in personal accident cover and up to £2,000 if your bags go walkabout

Buy superior cover
What does Ski Travel Insurance cover?
Ski travel insurance comes with all the basics you would get with a standard travel insurance policy such as cover for lost or stolen luggage, flight delays, cancellations, medical costs etc, but with the additional protection for skiers and their equipment.
The best ski travel insurance will usually cover the following:
Stolen, damaged or lost skiing/winter sports equipment *
Piste closure
Avalanche cover
Having to hire equipment if yours is lost or delayed.
Personal liability in case you accidentally injure someone else
*skis, poles, ski boots and bindings, ski helmets, snowboards, snowboard boots and bindings.
Ski Holiday Cover limitations and exclusions
Not all skiing travel insurance policies are the same – there are certain things that may not be covered by your insurance, such as:
Heli-skiing
Snowmobiling
Off-piste skiing
Freestyle skiing
Competitive skiing
Ski touring
Do I need an EHIC/GHIC card for Skiing in Europe?
If you're planning on visiting a ski resort in Europe or Switzerland, you will need to make sure that you have a valid Global Health Insurance Card (GHIC) or European Health Insurance Card (EHIC) on top of your travel insurance. The GHIC has now replaced the EHIC for most people and will be accepted for emergency healthcare in State-run hospitals. However, if you have an EHIC that was issued before the end of 2020, it will still be valid up until the expiry date.
Your GHIC/EHIC will cover any emergency medical treatment or healthcare you may need in any local public hospital. However, it won't cover the cost of the following:
Mountain rescue
Private treatment
Repatriation in case you need to be flown back home
What things affect skiing travel insurance?
When arranging travel insurance to ski, there's a couple of things you should think about before making a decision:
Travel destination – travel insurance for skiing tends to cost more in places like the USA and Canada compared to how much it would cost in somewhere like Europe, as medical treatment is more expensive in those countries.
How many others are travelling with you – if you're going as a couple, a group or with extended family on your holidays, the price of your ski insurance will reflect this.
Your medical history – if you have any pre-existing medical conditions, you will have to let your insurer know otherwise, they may not accept any claims you make in relation to this.
Can I get ski insurance if I have a pre-existing condition?
Having a pre-existing medical condition shouldn't stop you from getting ski insurance. Whilst it may make finding the right level of cover a little more challenging, there are policies available that will cover you for your medical conditions.
In some cases, however, you may need to consider taking out specialist insurance to ensure your medical condition will be covered. Plus, if you have any medical conditions, you're considered to be more vulnerable to catching Covid-19, but luckily you can now get ski travel insurance with covid cover.
Why choose Asda Travel Insurance?
Provided by InsureandGo
The Asda advantage

Known for putting value for money at the centre of everything we do

Partner expertise

With over 20 years experience, InsureandGo brands have covered over 27 million travellers

Award-winning cover

Awarded Double Gold for Best Travel Insurance Provider in the Moneynet.co.uk awards 2022 and 2023
Top Winter Sports Travel Insurance FAQs:
What does ski insurance cover you for?

There's a whole range of benefits to ski travel insurance in addition to the standard travel insurance benefits like medical cover and replacing lost items. These include:

Ski and snowboarding equipment insurance (hired or owned)
Ski pass insurance in case you lose your pass or it gets stolen
Off-piste insurance, provided the resort hasn't marked the area as unsafe
Ski pack cover, including any ski school or instructor fees
Pre-existing conditions, provided we're informed prior to your ski trip
Does travel insurance cover skiing?

Standard travel insurance policies typically won't include winter sports or skiing cover unless you add it onto your policy. Adding winter sports cover is usually very easy though, and can be done either at the time you buy your policy or at any point during an annual multi-trip policy.

For cheap ski travel insurance, compare quotes with us today.

Unfortunately, we can only cover skiiers aged 65 or under.
Do I need travel insurance for skiing?

As with any form of winter sport or extreme sport, it is highly recommended to take out a travel insurance policy with skiing cover as the risk of getting into an accident can be quite high.

Any medical assistance which is required could leave you out of pocket if you don't have insurance in place, so it's essential to have some form of cover which include winter sports insurance before you get up on the mountain.
What is skiing travel insurance?

Skiing travel insurance generally comes as an optional addition to a regular travel insurance policy, usually covering a selection of winter sports activities. You'd need to take out this type of cover if you're going on a winter sports holiday where you'll be doing things like skiing or snowboarding, providing cover against injuries on the slopes and lost or damaged sports equipment. This applies whether it's your first time skiing or you have many years of experience.
What does winter sports travel insurance cover?

Winter sports travel insurance covers things like ski and snowboarding accidents, as well injuries sustained in other activities like ice hockey, snowmobiling, and tobogganing, though exactly what is covered will depend on the insurance provider. Winter sports cover also usually includes equipment that gets lost, damaged, or stolen, whether it's yours or you've hired it. Some policies may also allow you to claim if you're unable to ski because of poor weather or slope closures. As ever, the exact cover will depend on the provider, so always check carefully when comparing policies.  

 

 
How much is winter sports travel insurance?

The cost of winter sports travel insurance will depend on the provider you go with as well as your personal circumstances. It's usually an optional add-on to a travel insurance policy, so the cost can also depend on any other options you need as part of your overall policy.
When should I buy ski insurance?

As with any kind of travel insurance, it's best to buy your winter sports travel insurance as soon as you have booked your holiday. This means that you will be protected as soon as possible which is helpful in case you unexpectedly have to cancel your trip before you even set off.
Does ski insurance also cover snowboarding?

When it comes to Asda travel insurance for skiing, your policy will cover for off-piste skiing/snowboarding except in areas considered unsafe by resort management. However, always check over the details of any winter sports policy you are thinking about before you buy it, so you are sure you'll be covered for every activity you wish to partake in whilst on holiday.
About our provider, InsureandGo
We have carefully selected InsureandGo as our travel insurance partner because they are a market leading provider, with over 20 years' experience in the industry, covering over 27 million travellers.
They are a trusted and widely recognised firm providing these services all over the world with Zurich Insurance plc as the insurance underwriter.
Working together, we provide an award-winning product that looks continuously to offer value for money as well as great features such as three kids go free per adult.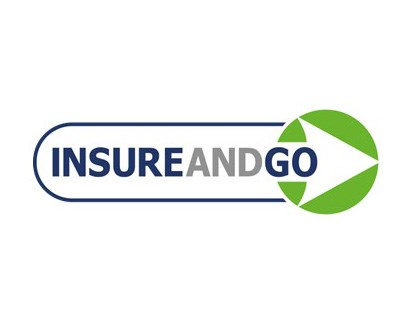 ASDA Money is a trading name of Asda Financial Services Ltd and Asda Stores Ltd which for travel insurance are Introducer Appointed Representatives of Insure & Go Insurance Services Ltd. Asda Travel Insurance is arranged by AllClear Limited, which is registered in Gibraltar company number 117274. Registered Office: 1st Floor, Portland House, Glacis Road, Gibraltar, GX11 1AA. AllClear Limited is licensed and regulated by the Gibraltar Financial Services Commission number FSC25393 and trades into the UK on a freedom of services basis, FCA FRN 824283. Asda Travel Insurance is administered by Insure & Go Insurance Services Limited. Insure & Go Insurance Services Limited is authorised and regulated by the Financial Conduct Authority, firm reference number 309572.
*Offer valid between 24/04/23 to 31/12/23. Discount applies to the base price of AsdaMoney branded travel insurance policies purchased through our website and Contact Centre only and does not apply to any premium generated to cover medical conditions or optional extras.
** Up to three kids go free per insured adult, subject to medical screening, when you buy direct from us.