Skiing and Winter Sports
Making sure you're insured on the slopes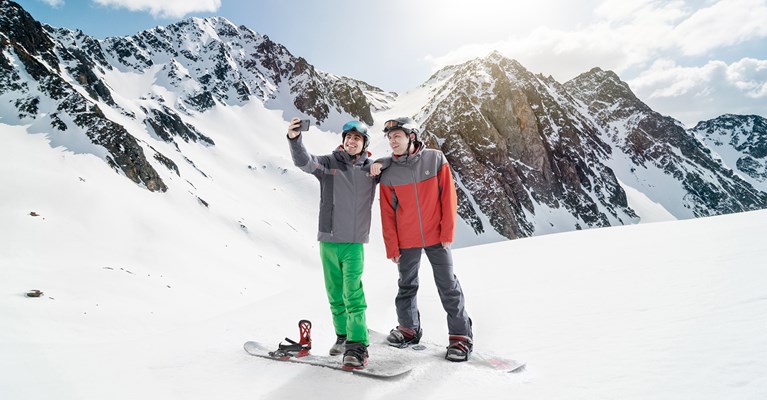 If you're planning on heading up to some snowy peaks and hitting the slopes, you'll want to ensure you've got the right cover just in case something were to happen when skiing or snowboarding.
Travel insurance with winter cover is essential for any snow sports trip, giving you the knowledge that if you trip is effected that you'll be able to resolve snow-related issues in a straightforward way. Our winter sports cover is included as standard in all our annual travel insurance policies at no extra cost, and you can easily add it onto our other existing policies if you've decided to take a surprise skiing trip.
Our Levels of Cover
Value

Our no frills basic travel insurance includes up to £20,000 for personal accidents and up to £1,000 if your bags go missing.

Buy value cover

Premium

The reassurance of up to £30,000 in cover for personal accidents and up to £1,300 for missing bags

Buy premium cover

Superior

You'll be covered for up to £50,000 in personal accident cover and up to £2,000 if your bags go walkabout

Buy superior cover
Why choose Asda Travel Insurance?
Provided by InsureandGo
The Asda advantage

Known for putting value for money at the centre of everything we do

Partner expertise

With over 20 years experience, InsureandGo brands cover over 2 million travellers a year

Award-winning cover

Awarded Travel Insurance Provider of the Year, voted for by our customers in the Moneyfacts Consumer Awards 2019
Top Winter Sports Travel Insurance FAQs:
What does ski insurance cover you for?

There's a whole range of benefits to ski travel insurance in addition to the standard travel insurance benefits like medical cover and replacing lost items. These include:

Ski and snowboarding equipment insurance (hired or owned)
Ski pass insurance in case you lose your pass or it gets stolen
Off-piste insurance, provided the resort hasn't marked the area as unsafe
Ski pack cover, including any ski school or instructor fees
Pre-existing conditions, provided we're informed prior to your ski trip
Ski cover for over 65s, so you can enjoy the slopes no matter your age
Does travel insurance cover skiing?

Standard single-trip travel insurance policies typically won't include winter sports or skiing unless you'd added it onto your policy when you took it out. Adding winter sports cover as an optional extra is usually very easy though, and usually only requires a small addition to your insurance premium.

However, we include winter sports and skiing cover as part of our annual travel insurance policies.
Do I need travel insurance for skiing?

As with any form of winter sport or extreme sport, it is highly recommended to take out a travel insurance policy with skiing cover as the risk of getting into an accident can be quite high.

Any medical assistance which is required could leave you out of pocket if you don't have insurance in place, so it's essential to have some form of cover which include winter sports insurance before you get up on the mountain.
About our provider, InsureandGo
We have carefully selected InsureandGo as our travel insurance partner because they are a market leading provider, with over 20 years' experience in the industry, covering over 2 million travellers a year.
They are a trusted and widely recognised firm providing these services all over the world with MAPFRE ASISTENCIA as the insurance underwriter.
Working together, we provide an award-winning product that looks continuously to offer value for money as well as great features such as three kids go free per adult, and free winter sports cover on annual policies.
Latest Travel Blogs
Things to do in East Midlands

15 Jun 2021

Did you know that the East Midlands is the home of the world's first factory? With so much to discover, you might want to kick off your adventure in the charming city of Lincoln, where the stunning cathedral is a must see! If you fancy being more immersed in nature, the UK's original national park – the Peak District, has an abundance of wildlife to uncover; or take a trip to Mablethorpe Beach – an ideal seaside holiday spot, where its golden sands stretch for miles. If you want to find out more about what's on offer in the East Midlands, read on below for some of our top picks for your adventure!

Read more

about Things to do in East Midlands

Things to do in London

15 Jun 2021

The region of London is also the capital city of the UK, and with so much on offer, we reccomend picking a few things to do from our picks below and making a day of site-seeing some of the most famous attractions in the world. You might want to start your London adventure by visiting iconic landmarks, such as Buckingham Palace or the London Eye; or if you fancy soaking up some culture, London is full of incredible museums (many being free to visit), including the Natural History Museum and the Science Museum. If you'd rather stay away from the business of the bustling city, go exploring through some of London's huge parks and their beautiful surroundings. Read on to find out more about these tourist hotspots and other great London destinations to explore.

Read more

about Things to do in London
ASDA Money is a trading name of Asda Financial Services Ltd and Asda Stores Ltd which for travel insurance are Introducer Appointed Representatives of InsureandGo Insurance Services Ltd, who arrange and administer Asda Travel Insurance.  Registered in England and Wales at One Victoria Street, Bristol Bridge, Bristol, BS1 6AA, company no. 04056769. Insure & Go Insurance Services Ltd are authorised and regulated by the Financial Conduct Authority, firms reference number 309572.