Skiing & Winter Sports Travel Insurance
Making sure you're insured on the slopes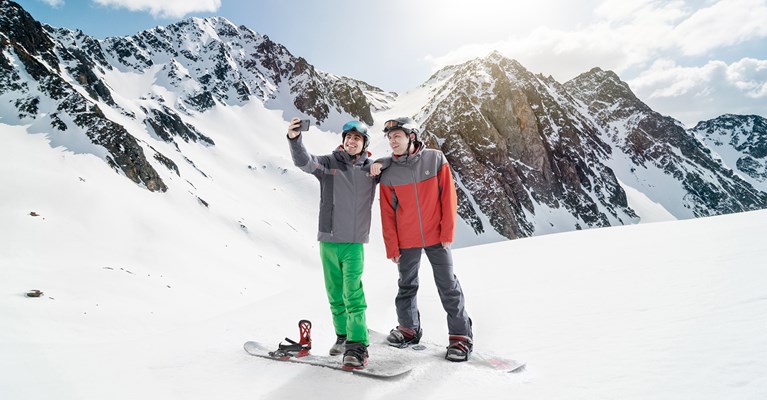 If you're planning on heading up to some snowy peaks and hitting the slopes, you'll want to ensure you've got the right cover just in case something were to happen when skiing or snowboarding.
Travel insurance with winter cover is essential for any snow sports trip, giving you the knowledge that if your trip is affected that you'll be able to resolve snow-related issues in a straightforward way. Our winter sports cover can be added to any of our single trip or annual multi-trip policies, as long as you're aged 65 or under.
Our Levels of Skiing & Winter Sports Travel Insurance
Value

Our no frills basic travel insurance includes up to £20,000 for personal accidents and up to £1,000 if your bags go missing.

Buy value cover

Premium

The reassurance of up to £30,000 in cover for personal accidents and up to £1,300 for missing bags

Buy premium cover

Superior

You'll be covered for up to £50,000 in personal accident cover and up to £2,000 if your bags go walkabout

Buy superior cover
Why choose Asda Travel Insurance?
Provided by InsureandGo
The Asda advantage

Known for putting value for money at the centre of everything we do

Partner expertise

With over 20 years experience, InsureandGo brands have covered over 27 million travellers

Award-winning cover

Awarded Double Gold for Best Travel Insurance Provider in the Moneynet.co.uk awards 2022 and 2023
Top Winter Sports Travel Insurance FAQs:
What does ski insurance cover you for?

There's a whole range of benefits to ski travel insurance in addition to the standard travel insurance benefits like medical cover and replacing lost items. These include:

Ski and snowboarding equipment insurance (hired or owned)
Ski pass insurance in case you lose your pass or it gets stolen
Off-piste insurance, provided the resort hasn't marked the area as unsafe
Ski pack cover, including any ski school or instructor fees
Pre-existing conditions, provided we're informed prior to your ski trip
Does travel insurance cover skiing?

Standard travel insurance policies typically won't include winter sports or skiing cover unless you add it onto your policy. Adding winter sports cover is usually very easy though, and can be done either at the time you buy your policy or at any point during an annual multi-trip policy.

Unfortunately, we can only cover skiiers aged 65 or under.
Do I need travel insurance for skiing?

As with any form of winter sport or extreme sport, it is highly recommended to take out a travel insurance policy with skiing cover as the risk of getting into an accident can be quite high.

Any medical assistance which is required could leave you out of pocket if you don't have insurance in place, so it's essential to have some form of cover which include winter sports insurance before you get up on the mountain.
About our provider, InsureandGo
We have carefully selected InsureandGo as our travel insurance partner because they are a market leading provider, with over 20 years' experience in the industry, covering over 27 million travellers.
They are a trusted and widely recognised firm providing these services all over the world with Zurich Insurance plc as the insurance underwriter.
Working together, we provide an award-winning product that looks continuously to offer value for money as well as great features such as three kids go free per adult.
ASDA Money is a trading name of Asda Financial Services Ltd and Asda Stores Ltd which for travel insurance are Introducer Appointed Representatives of InsureandGo Insurance Services Ltd, who arrange and administer Asda Travel Insurance. Registered in England and Wales at 2nd Floor, Maitland House, Warrior Square, Southend-on-Sea, SS1 2JY company no. 04056769. Insure & Go Insurance Services Ltd is authorised and regulated by the Financial Conduct Authority, firm reference number 309572.