Jamaica Travel Insurance
Up to three kids go free (per insured adult, subject to medical screening, when you buy direct from us)
with our Double Gold Moneynet Award for Best Provider on Travel Insurance*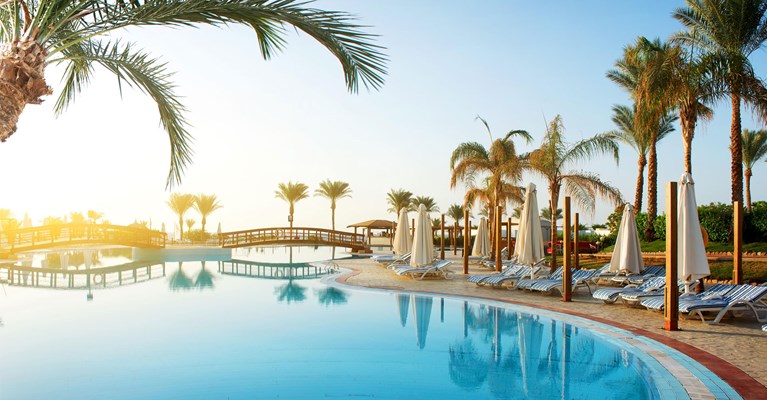 Buy travel insurance to Jamaica
From the lush jungle of Port Antonio to the lapping waters at Montego Bay, Jamaica will take your breath away. The third largest island in the Caribbean is a world away from the UK, promising sun, sea and a slow pace of life.
As you get ready to leave, remember to organise your Jamaica travel insurance. While the island might seem idyllic, there are risks to face, and preparing for them is a key part of travelling here. So whether you're travelling for a holiday, business or extended stay, it pays to find travel insurance to Jamaica.
Do I need travel insurance when visiting Jamaica?
Technically, you don't. But we never recommend leaving without it. Travel insurance to Jamaica offers complete confidence that whatever happens on your tip, you and your loved ones will be covered.  
Our award-winning travel partner will help find travel insurance that matches the specifics of your trip. Choose from three essential types of cover, with the option to add extras. There's unlimited protection for medical costs and up to £2,000 for lost bags. You're also insured against valid COVID-19 claims, where falling ill prevents you from travelling or means you have to isolate.
Our chosen partner has supported over 27 million Brits abroad, so you're in good hands. Extend your coverage with our cheap worldwide travel insurance option if you're travelling elsewhere.
What's included?
Travel insurance for Jamaica can be specific to the nature of your trip. Policyholders can take out any number of protections and requirements, but there tends to be a baseline for what you'll get regardless — and it's worth having this in mind before you sign a contract. We suggest looking for:
Lost or damaged luggage: You need to be safe in the knowledge that you'll be covered for missing, smashed or stolen luggage. Insurers will make sure you're at least partially paid back for any losses during your time in Jamaica or in transit. They'll offer a maximum value as standard, which you then might be able to increase for expensive single items or family holidays.
Medical care: Jamaica travel insurance will include coverage for medical expenses such as treatment, hospital costs and medication.
Personal liabilities: Someone might make a claim against you for damage to their person or property. If they do, an insurer should step in to cover the legal fees and any financial rewards for the other party. Your case will be scrutinised to meet the conditions of the policy. For example, insurers will want complete certainty you weren't breaking the law at the time of the incident and you didn't have malicious intent.
Delays and cancellations: You can claim for the cost of new tickets and accommodation if you're forced to wait more than 12 hours for another plane, train or ferry. Likewise, you're covered for the price of last-minute cancellations following a major event you didn't expect – this could be a death in the family or being afflicted with COVID-19.
Stolen cash: In a country like Jamaica, you absolutely need to hold onto your money as best as you can. Towns and cities such as Kingston, Portmore and Mandeville can dangerous. If any items are stolen, a good insurer will pay for the loss, giving a set amount of reparations.
What isn't covered with Jamaica travel insurance?
Certain claims and scenarios don't fall under typical travel terms. Other protections can be added in some cases, slightly increasing your premium. Rest assured that our travel partner can still source the most competitive deals on the market for you. With most travel insurance policies, you may not be covered for: 
Motor insurance: You'll probably have to pick this up at the rental store when hiring a vehicle. Most travel insurers don't cover any accident or damage to your temporary car, van or bike abroad. Medical treatment as a result of a crash should be covered though.
Choosing to stay in the UK: Delays and cancellations are one thing — opting to cancel a trip yourself is quite another. Travel insurance to Jamaica won't count for any flights, cruises and accommodation you've booked and then decide not to use.
Water sports and extreme sports: While activities like kayaking, bungee jumping and jet skiing aren't likely to be included in your basic travel plan, you'll find more specialist insurers willing to secure you against greater risk. Check that the policy names each activity you're covered for.
Leaving belongings unattended: Claiming for lost or stolen luggage and other property means you'll have to prove that you were guarding it when the incident happened. If you leave personal items on their own, you're inviting theft. Good sense and foresight are essential when travelling in Jamaica.
Terrorism: Gang violence is prevalent in some parts of the island; terrorism much less so. However, in the remote chance that you're attacked or disrupted, insurers aren't likely to compensate you for damages. That's because terrorism is almost impossible to predict, particularly in a country like Jamaica where there hasn't been a significant event for many years.
How much does Jamaica travel insurance cost?
The older you are, the more you'll pay for cover. Risk increases with everyone's susceptibility to sickness and injury. So while there's never a fixed benchmark for cheap Jamaica travel insurance, you'll get a better offer if you're 40 years old, rather than 70 or 80.
What else affects the cost? Location, for sure. Jamaica's crime rates are notable, which tells insurers that something is more likely to happen to you while you're visiting versus neighbouring nations such as Barbados and Cuba. Additionally, you'll be charged a higher premium if you're spending more than several weeks in Jamaica through the year. Multi-trip cover will bring that expense down instead of taking out single-trip insurance each time you travel.
Do I need a visa to visit Jamaica?
There's no requirement for UK travellers to present a visa on arrival. Officials should let you stay in the country for 90 days with proof of return travel. You will need to show a completed Immigration/Customs C5 form, which has taken effect from September 2023. It's a simple piece of paperwork you can complete on the PICA: Enter Jamaica website.
Even more importantly, you must be vaccinated for yellow fever. This will last your whole life, so it's worth getting for other trips anyway.
Healthcare in Jamaica
If you're seeking treatment, facilities may be poorer than you're used to in the UK. Most hospitals don't have specialist clinics either. You might struggle to find doctors and nurses that have experience with rare conditions or injuries. GPs accessed via our Doctor Care Anywhere subscription can give you plenty of advice for what to do in this case.
On the other hand, medical aid should be fine for common physical injuries and ailments. Clinics often take cash instead of a card, so it's worth having some spare. Insurers can always cover the charge later when you've received the care you need.
Travelling with pre-existing medical conditions
Are you suffering from an illness or chronic condition? Tell your insurer. Staying truthful about your health and wellbeing (including mental health) is critical for sticking to the terms of your Jamaica travel insurance. If you're hurt or drawn into a dispute because of a medical issue you don't mention, you won't be able to get compensation.
This is called a pre-existing condition. We have more information on what's classified as a pre-existing issue and how you might be able to lower the cost of an agreement whilst declaring it.
Travel tips for Jamaica
Consider these tips as you research travel insurance to Jamaica from the UK:
Be careful what you drink: Some locals are fond of mixing psychedelic compounds in tea and other beverages. They might want you to try their home brew when you're unaware of what's in it. Try to ensure you're making drinks yourself or from a proper bartender. Remember that Jamaican police could stop you under the influence, which can lead to plenty of legal complications.
Use route taxis: Private cabs are up to 10 times more expensive than 'route' pickups, which follow a set course and pack up various passengers along the way. You'll not only save a significant amount of money, but also meet regular Jamaicans and practice speaking to anyone — a cultural norm here. The trips will be short but you can tie several together for a budget-friendly ride.
Watch out for USD: Jamaican Dollars are the island's standard currency. However, you'll see advertisements for paying in U.S. Dollars too. That's a sign to move on and find somewhere cheaper. USD is used as bait for tourists to pay extortionate prices in cities and on famous beaches.
Buy a mosquito net: Although yellow fever is extremely rare in Jamaica, pests can still carry other vicious diseases. Mosquitos are a persistent problem. You can buy a net for £25-40 and take it with you from hotel to hotel. Even if there's no risk of infection, you'll sleep better and avoid bites.
Find out more about Asda Travel Insurance
*Best Travel Insurance Provider in the 2022/2023 Moneynet.co.uk awards