Now we've left the EU: The UK Transition – What do I need to do?
The UK has left the EU, and as we transition to the new relationship from January 2021, our new start will involve a series of changes and opportunities. Individuals may need to take action to continue to travel, live and work in the UK and EU. Take a look at the below changes, and make sure that you're ready to go.
Travelling to the EU will change from January 2021 and there are a few things you need to do before you go to ensure that you're complying with new regulations, including the following:
Check your passport
Get travel insurance that covers your healthcare
Check you have the right driving documents
Organise pet travel - contact your vet at least 4 months before you go
Find out more about the changes and how to keep up-to-date below: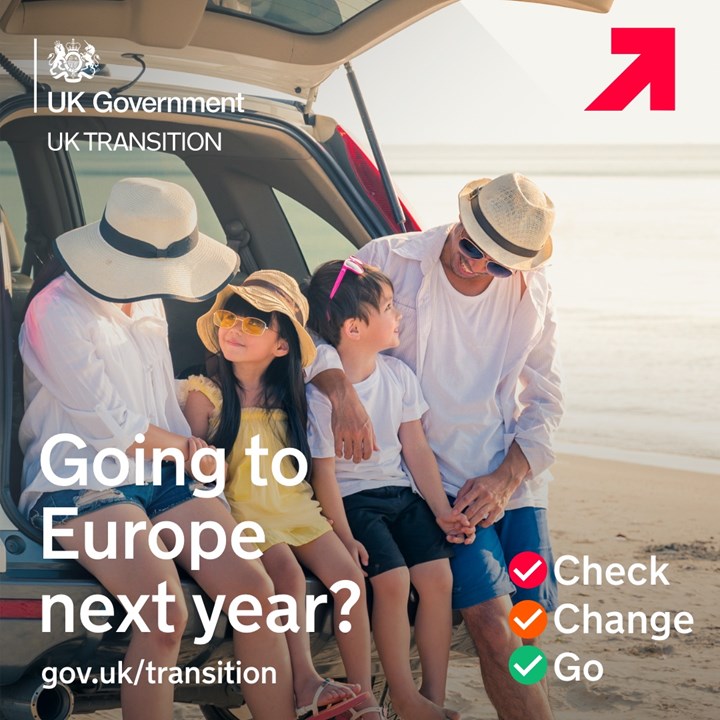 Passports 
Different passport validity rules will apply to UK Nationals visiting Europe from January 2021. You must check your passport validity online and renew it now if you need to. Check your passport is valid at gov.uk/checkpassport.
Healthcare and travel insurance 
European Health Insurance Cards (EHIC) may not be valid from January 2021. Make sure you get travel insurance that covers your needs. Visit gov.uk to check what your travel insurance should cover.
If you're booking any trips to the Europe, ensure you buy travel insurance as soon as you've booked your trip. Find out more about our Asda Travel Insurance policies and get a quote here.
Driving abroad 
You may require extra documents to drive in Europe from January 2021. Check gov.uk to find out what you need for your journey.
Make sure you also have car insurance and breakdown cover in place that covers you for driving in Europe.
Pet travel 
From January 2021 you will not be able to use your existing pet passport to enter the EU and Pet travel requirements will change. You should contact a vet at least 4 months before you travel. Check gov.uk for further details.
If you're travelling overseas with your pet, make sure your pet insurance covers emergency veterinary treatment, should you need it while you're away. Find out more about Asda Pet Insurance policies, underwritten by Fairmead Insurance, and get a quote here.
You should follow the UK Government travel advice before you travel abroad, including latest developments and advice on foreign travel during the COVID-19 pandemic. Sign up for alerts at gov.uk.
If you travel to the EU for work purposes after 31 December 2020, you may need a visa or work permit. Visit gov.uk to find out what to do