DIY Holidays: Top Tips for Booking a Holiday Abroad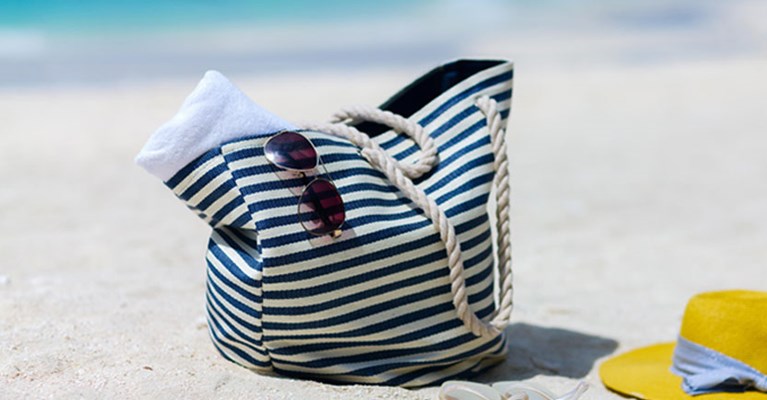 Now that the excitement of Christmas is over, many people are starting to think about booking their summer holiday. Although package deals are extremely popular due to their simplicity, which can be a bonus if taking the kids, they don't necessarily always offer the best value in comparison to booking independently.
Booking a holiday without using a travel agent or tour operator might seem daunting at first, but luckily there are plenty of tools available to help you get started. From flights and accommodation, to making sure you've got adequate travel insurance, here at Asda Money we've put together our top tips on how to find the best deals when holidaying abroad on a budget.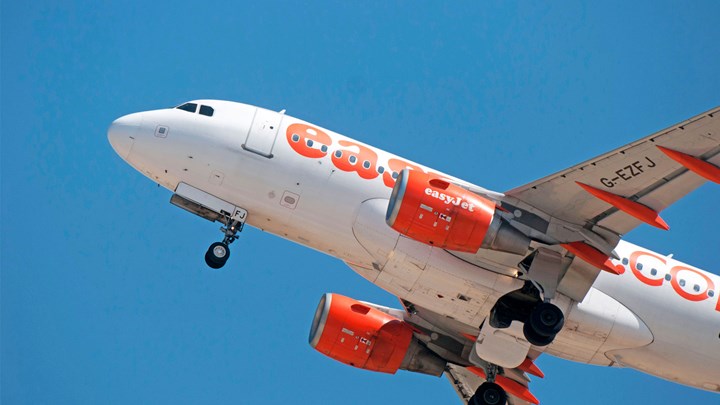 Booking Flights at the Right Price


Once you've decided on the perfect holiday destination and the time of year that you'd like to go, you'll need to arrange how you're going to get there. Luckily, you don't have to visit every single airline's website to decide which flight is best for you, as there are several flight comparison tools that can do all the hard work for you.

These websites collate information from a whole host of different airports and airlines so that you can see which ones offer the best priced flights for your journey. Skyscanner is extremely useful and easy to use, and you can search for a range of different options depending on your needs.
If you know which month you wish to travel in but aren't limited to a specific date, this is the best way of finding the cheapest possible flights. Simply enter your preferred departure and arrival airports, and rather than selecting a specific date, look at the options for the whole month so that you can see the cheapest possible dates. If you're set on a specific time period though, it'll still give you a range of different prices and flight times. After you've selected your preferred times, all you have to do is click through to the provider to book them.
Google Flights is another useful tool that was recently introduced as a search engine equivalent to flight comparison websites. It works in a similar way to Skyscanner, and is especially handy as it can also tell you when the cheapest time is to book your flight.
Booking flights months in advance isn't always the cheapest option, as prices can drop significantly just a few weeks before departure. So, Google Flights uses historical flight data to give notifications about when the price of a flight is expected to change. You can track flights via email to see how the prices fluctuate, and whether they are expected to increase or decrease.
If you're flexible on your preferred dates or destination, Kayak Explore is a great tool to see the cheapest possible country you can fly to at any time of the year. Just enter your preferred departure airport, the month or season you wish to travel in, and the maximum cost you're prepared to pay. The tool will then bring up hundreds of different destinations, allowing you to see the most cost-effective places you can fly to.
When visiting flight comparison websites, a useful tip to remember is to browse in private or incognito mode, as the sites use cookies in your browsing history to check when a particular route is repeatedly searched for. This can result in the prices getting higher once they realise what you're looking for, but by browsing in incognito mode your history can't be tracked.
Making the Most Out of Your Ticket


Luggage costs can add quite a bit of expense onto your holiday, so when you book your flight it's worth thinking about whether you actually need a large suitcase to go in the hold. If you're only going away for a few days, or see yourself as a thrifty packer, the majority of airlines allow you to take a cabin bag plus a handbag or rucksack as your hand luggage. Always check with your specific airline beforehand though, so that you don't get any unexpected charges when you get to the airport.
Although hand luggage rules vary depending on who you're flying with, it's worth investing in a hard-shell cabin bag on wheels. You can fit a surprising amount of clothing and shoes in these bags, especially if you plan your outfits beforehand rather than packing items that you probably won't end up wearing.
When you book your flight, it's also worth thinking about how you're going to get to the airport. Just because you've found a great value flight, if it's hours away from where you live you could end up spending hundreds on train tickets, car parking, and potentially even hotels if you have an early flight to catch. If there's a slightly more expensive flight available from an airport which is more local to you, then you'll most likely save money and have less hassle in the long run.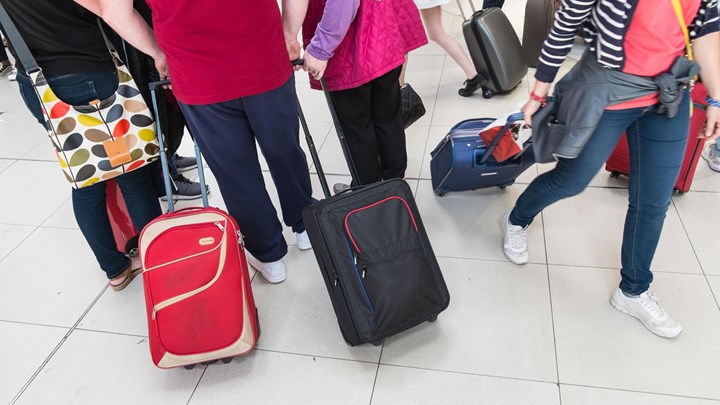 Accommodation


Wherever you end up going on holiday, you'll need to book somewhere to stay. Whether you decide to stay in an all-inclusive hotel or a private apartment, there's some great websites available to help you find the best deals.
There are so many different hotel booking sites out there that it can be difficult to know where to start. Trivago is the world's largest hotel search resource, which compares different sites and finds the best value options for you. Simply enter your destination and the dates that you'll be staying there, then click through to the booking site when you've chosen your ideal hotel. You can also filter the options via price, rating, and the distance from your preferred locations, as well as by amenities, such as swimming pools or free WiFi.
If hotels aren't necessarily for you and you'd rather stay in an apartment, house, or villa, Airbnb is a great website to find cheap deals for these options. Many of the properties listed on Airbnb are people's own homes, which they rent out either as whole properties or individual rooms. Though these bookings can lack the niceties and amenities of a hotel booking, it does means you can find fantastic properties for extremely reasonable prices.
Travel Money and Insurance


If you're looking to save money, then try not to leave necessities such as travel insurance and travel money until the last minute. Exchanging money at the airport can end up being very expensive, as the currency providers tend to offer a poor rate. If you can order your currency a few days beforehand you'll often get a better rate than if you get it on the day, so it'll go further when you're abroad.
Making sure you have adequate travel insurance is also extremely important, so that you're protected in case anything goes wrong whilst you're abroad. In this case, getting the cheapest deal isn't always the best idea, as you could end up having to pay large excess fees, or only have a low level of cover when it comes to things such as medical expenses or baggage cover.