Cheap Travel Insurance Guide
How to get the best value cover for your holiday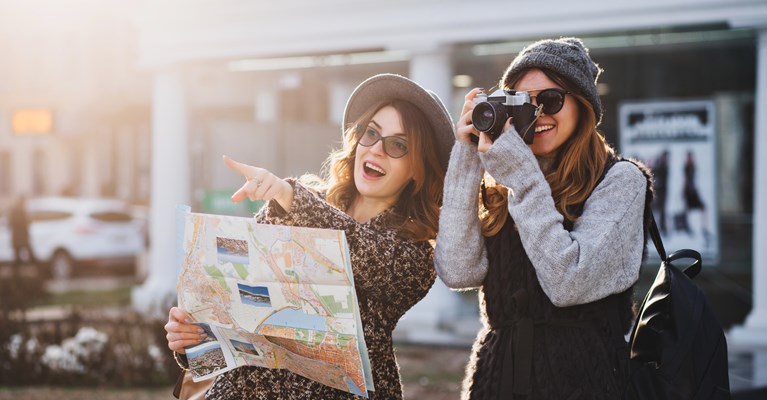 Buying travel insurance is part of getting ready for any holiday, and getting a good deal is just as important. We've got some great information about helping to make sure you can get the best value travel insurance that provides the cover you need at the price that works for your budget.
How can I get cheaper travel insurance?

You should always get insurance that covers what you need, as a cheap travel insurance policy could end up costing you a lot more if something happens. To get the best value travel insurance, you need to make sure you're only paying for what you need, so you don't end up with winter sports cover when you're headed to the Bahamas.
Travel insurance is generally very affordable and can save a huge amount of money in medical bills or cancelled holidays if the worst should happen. This is why it's also important to buy travel insurance as soon as you've booked your holiday, so you're covered if you can't go or your trip is cancelled.
Polices sold as a package with your holiday booking can often be more expensive and might not be tailored to what you need. It's always best to shop around and find an affordable price with the right level of cover.
What is a good price for travel insurance?

There are a lot of factors that go into the cost of travel insurance, from your destination to your medical status, but in general a person in their 30s visiting Europe for a week could expect to pay around £12.69* for their travel insurance with Asda. The price you pay depends on your personal circumstances and where you're going. Things that affect the cost of your travel insurance can include:
Age – costs tend to increase once you are over 65, but are generally a lot lower if you're in your 20s or 30s.
Destination – where you're going affects the cost depending on things like local medical treatment and the country's relationship with the UK.
Type of holiday – If you're doing a lot of activities like skiing or scuba diving, you might need extra cover for these kinds of adventurous activities. If it's a long holiday, that can also push up the cost.
Medical conditions – If you have any pre-existing conditions, you'll need to declare these to make sure you're covered properly. This can sometimes raise the cost, but it is important you declare these as your insurance won't cover any medical bills connected to the undeclared conditions which could leave you facing unexpected costs.
*Price based on an individual single trip policy of 7 days in the European Union for a 30 year old with no optional extras or medical screening
How much does family travel insurance cost?

If you're travelling as a family it may be worth getting a family travel insurance policy. These policies usually cover one or two adults along with children, but the specifics will be down to each policy. With Asda Travel Insurance you can get cover for free** for up to three kids as part of our family insurance options.
To insure a family of four, with Asda Travel Insurance, for a single trip to Europe would generally cost around £70.54*** depending your circumstances. Buying family insurance can help to make your policy more cost-effective, but you should always check that you have the cover you need as well as getting a good price.
Our family travel insurance still comes with different cover level options, including Value, Premium, and Superior, offering different amounts of cover and extras. You should check though each option carefully to check you have the right level of cover for your family.
**3 kids go free for every insured adult when you buy direct with us, subject to medical screening.
*** Price based on family single trip insurance for 7 days in the European Union. Traveller ages at date of purchase: 30, 30, 5 and 5, with no optional extras or medical screening.
​
ASDA Money is a trading name of Asda Financial Services Ltd and Asda Stores Ltd which for travel insurance are Introducer Appointed Representatives of InsureandGo Insurance Services Ltd, who arrange and administer Asda Travel Insurance.  Registered in England and Wales at One Victoria Street, Bristol Bridge, Bristol, BS1 6AA, company no. 04056769. Insure & Go Insurance Services Ltd are authorised and regulated by the Financial Conduct Authority, firms reference number 309572.