Who is Covered by a Family Travel Insurance Policy?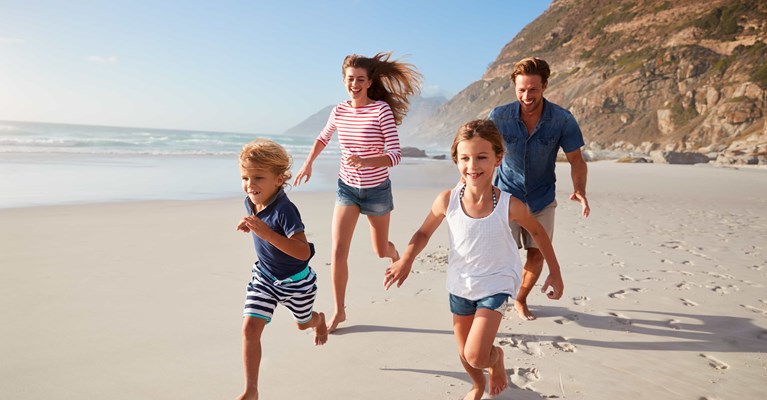 Exploring the world as a family can be rewarding, exciting and full of experiences that will last long in the memory.
For those family adventures, having good travel insurance in place is essential to ensuring that time on your travels with your loved ones is protected in the event that anything goes wrong.
So far so good, but what travel insurance is best for your family? And what exactly counts as a family in the eyes of insurers? In this blog, we're going to tackle the big questions surrounding taking out family travel insurance.
Does travel insurance cover the whole family?

Family travel insurance is a kind of travel insurance that is designed to cover your family when you go on your travels. The typical family travel insurance policy will cover both parents, or two adults or a single parent with a minimum of one child that lives in the same household as them.
During your research for family travel insurance, you'll want to carefully check the policy documents of any insurance cover you find. This will tell you who is covered by the policy and what circumstances apply.
Does family insurance cover families with LGTBQ+ parents?

For those who are parents in a same-sex relationship, normally you can still buy family travel insurance from most providers. Be sure to check with the insurer before you take out a policy to be certain. With Asda Travel Insurance, if parents are in a same-sex relationship or marriage they will be covered when buying a family policy.
Does family travel insurance apply to families with adopted or foster children?

Generally, it shouldn't matter whether the children on your travel insurance policy are adopted or foster children – as long as they live at the same address as the parent, they'll be eligible to be covered on the insurance.
Does family travel insurance cover stepchildren?

Yes – as with adopted or foster children, family travel insurance covers any children who share the same address and live at the same address as the parents who take out the policy. Always be sure to check with your provider to see who you can include on your family travel insurance plan.
What are the benefits of family insurance?

There are multiple benefits to taking out a family insurance policy, including:
Cheaper cover ­– Generally, it's cheaper for you to buy a family insurance policy for your family than to pay for individual policies for every family member. Insurers most often offer a better price for the group and you'll all be covered if anything goes wrong.
Convenience – Instead of having to take out policy after policy for every member in your family, a family insurance policy lets you get everyone covered under the same plan. You'll have less paperwork, less planning and you'll enjoy the same level of cover.
Offers and discounts – Family travel insurance can come with a range of offers and discounts to make taking out a policy worth your time and money. These can include things like children going free with their parents or benefits within other parts of the insurance provider's business.
We hope our guide to family travel insurance has answered your biggest questions – for specific enquiries, it's always best to contact your insurer for clarification on your situation so that you can be sure you're adequately covered.
Find out more about our family travel insurance and what we cover for you and your loved ones' travel plans here.