Caravan and Trailer Breakdown Cover
Covering your caravan and trailer on the open road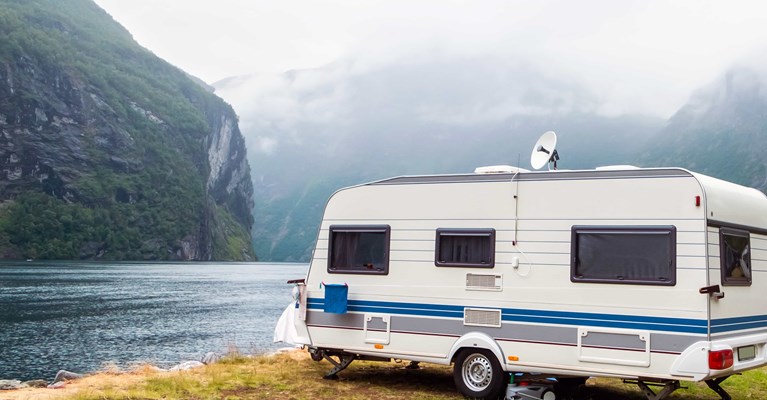 When you take your caravan out on the road, you want to feel confident you're covered if something breaks down. To help put you at ease, Asda Money offers caravan and trailer breakdown cover that provides you with roadside assistance for your caravan or trailer if you ever break down on the road.
UK breakdown cover for Caravans
Touring the country in a caravan is a fun and rewarding experience, and ensuring you have UK caravan breakdown cover means you know you can get help if you break down while towing a caravan and need it to be fixed or towed for repairs.
Caravan and trailer breakdown cover provides you with roadside assistance for both your car and your caravan, as well as recovery to a local garage if needed. If you ever do break down with your caravan whilst out and about on the road, your car and caravan breakdown cover provide you with a helpline you can call for assistance. Once you have called for assistance, they will then send out an engineer who will attempt to fix your vehicle at the roadside. If your vehicle can't be repaired, they will take it to a local garage or a destination of your choice and help get you home safely.
European Breakdown Cover for Caravans
If you want to take your caravan with you on a trip to Europe, it's worth considering European breakdown cover, as your standard breakdown policy will only cover you whilst you are in the UK.
European breakdown cover will keep you protected whilst you are travelling on the continent and is available as an annual multi-trip policy or a single-trip policy.
Before you head off for a caravan holiday in Europe, it's important to remember that there may be different rules and guidelines for towing a vehicle in different countries, so be sure to check this before you go.
Trailer Breakdown Cover
Asda Money also offers breakdown cover for trailers up to 8m in length including the A-Frame.
FAQ's
Is car and caravan breakdown cover separate?

Caravan breakdown cover is separate to car breakdown cover, however, if your vehicle breaks down somewhere, your caravan breakdown cover policy will provide you with roadside assistance for both your car and your caravan, as well as recovery to a garage – provided your policy also covers you for towing.

The specifics of your cover may differ based on whether you have personal cover or vehicle cover – if you have personal cover, this means that you will be covered regardless of what vehicle you are travelling in, while vehicle cover means only the specified vehicle is covered in that policy.

 
Do you need breakdown cover when towing a vehicle?

Whilst breakdown cover is not a legal requirement, it's definitely a good idea to have it just in case – especially if you are towing a vehicle. If you are towing a vehicle and run into mechanical issues, you can receive assistance for both your vehicle and the vehicle that is being towed if needs be. As ever, do be sure to read your policy documents beforehand to see exactly what it covers you for.

 
ASDA Money is a trading name of Asda Financial Services Ltd and Asda Stores Ltd which  for Breakdown Cover are Introducer Appointed Representatives of Liverpool Victoria Insurance Company Limited. Liverpool Victoria Insurance Company Limited, registered in England and Wales number 3232514 is authorised by the Prudential Regulation Authority and regulated by the Financial Conduct Authority and the Prudential Regulation Authority, register number 202965. Registered address: 57 Ladymead, Guildford, Surrey, GU1 1DB. Tel: 0330 123 9970.