Why Cat Insurance is Worth it Guide
Getting cover for your cat can help in a lot of ways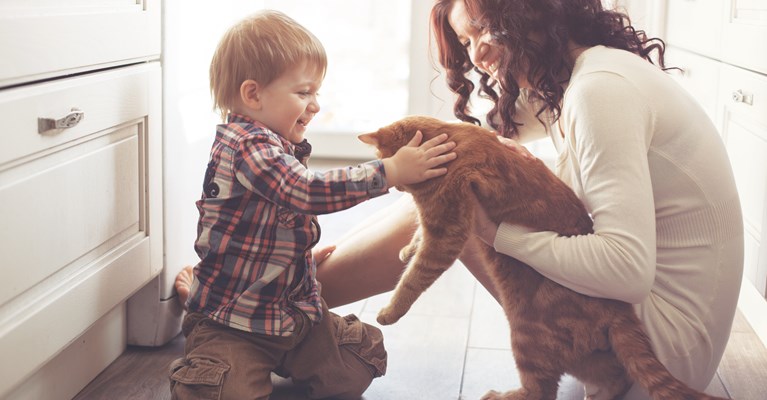 If you have a cat or kitten at home, then you have a duty to protect them from pain, which includes the responsibility to get them the proper medical attention when it's required. Cat insurance can assist you with vet bills if the worst is to happen, so that you can afford to properly care for your pet and make sure they're back to their happy purring selves again.
Cat insurance can help you with unexpected vet bills

Your feline friend probably gets up to all sorts when they're outdoors, roaming around the garden and the neighbourhood in general, so it's only natural that sometimes an accident can occur which requires a trip to the vets. These surprise trips to a vet can land you with a bill you weren't expecting, leaving you out of pocket or dipping into savings to pay for it.
By having cat insurance for your kitten or cat, an insurer can help cover unexpected vet fees and bills for things like x-rays or surgery if things get more serious, meaning you only have to pay a portion of the overall cost, while still getting your cat the care it needs. This alone can save you significant amount when compared to paying for treatment entirely by yourself, depending on the type of treatment your cat might require.
Can I insure my cat?

Most cats should be able to get some form of pet insurance cover dependant on their age and the insurers you're looking at. While kittens and younger cats might get up to more misadventures, older cats are typically more likely to develop new medical conditions which could affect their health.
Provided you're insured at the time of an accident or diagnosis, you'll be able to contact your insurer to receive financial support for covered items. Pre-existing conditions can make insurance for cats harder to find without going to specialist insurers, that's why it's important to insure your pet as early as possible with a cat insurance policy you think is best for your situation.
You can find cover for your cat by getting a quote tailored to your cat's specific details in order to find an accurate policy price.
What is the average pet insurance for a cat?

Take a look at our guide on the Cost of Insuring a Cat,  where you can look at what factors go into how much cat insurance might cost for your cat. In general, it's difficult to give an average quote on how much your cat insurance will cost you. The reason for this is that the price you pay will be dependant on a wide variety of factors including, but not limited to, breed, age, gender and whereabouts in the country you and your pet live. Regardless of cost, many people believe that the amount paid for cat insurance is worth it for the protection and peace of mind that being covered offers.
Cat insurance policies can also go towards a lot of other things besides vet bills. For example, some cat insurance policies help to recover the cost of replacing a lost pet passport or funeral and cremation costs so you have less stress finding funds at a difficult time.
A quick 'paws' for thought…

With pet insurance, as part of the cost, your premium will increase each year at renewal as your pet gets older. We'll limit the amount it goes up by, but your renewal price will also be impacted by:
Any claims you make – this could significantly increase your premium
Rising vet fees
Insurance Premium Tax increasing
Changes you make to your policy
Changes we make to our pricing
You can, of course, shop around at renewal. Just bear in mind that any existing conditions your pet's developed, whether diagnosed or not, may not be covered elsewhere.
Legal & General, L&G, L&G – EVERY DAY MATTERS and the Legal & General Logo are registered trade marks of Legal & General Group PLC and are used by Fairmead Insurance Limited under licence. Legal & General Group PLC has no responsibility for the products of Fairmead Insurance Ltd or the servicing of those products. This policy is underwritten by Fairmead Insurance Limited which is a member of the Liverpool Victoria General Insurance Group. Fairmead Insurance Limited is not a member of the Legal & General group of companies.​
ASDA Money is a trading name of Asda Stores Limited and Asda Financial Services Limited which are for general insurance Introducer Appointed Representatives of Fairmead Insurance Limited for Pet Insurance.  Fairmead Insurance Limited is authorised by the Prudential Regulation Authority and regulated by the Financial Conduct Authority and the Prudential Regulation Authority.  Financial Services Register number 202050. Registered in England and Wales Number 00423930. Registered office: 57 Ladymead, Guildford, Surrey, GU1 1DB.​