The Cost of Travel Insurance Guide
Calculating the cost of insuring your holiday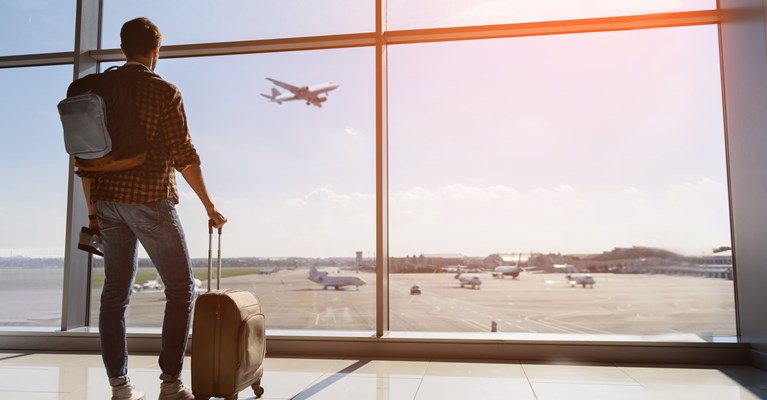 Booking travel insurance for your trip is a standard part of organising any trip, making sure anyone coming along is covered against any mishaps which might happen along the way.
Factoring in how much travel insurance costs into your trip is something we should all do, but sometimes it can feel like an extra expense that doesn't feel like it pays off.
So, we've answered some of the questions you might have about the cost of travel insurance to show why it's worth paying for.
Is travel insurance worth it?

The peace of mind which travel insurance can give you for your upcoming trip is hard to put a price on, but the amount that you pay for cover is considerably lower than how much you can potentially get out of it if something does go wrong.
What is a good price for travel insurance?

The price of travel insurance will vary from person-to-person, based on a number of criteria like age, the destination or destinations you intend on visiting, and level of cover you're looking for.
How much does family travel insurance cost?

Much like travel insurance for an individual person, the price of family travel insurance can be influenced by the age of each family member, the destination they're heading to, and the number of family members who'll be travelling. 
However, the price of one family travel insurance policy can be much more cost effective than taking out individual travel insurance for each family member, as well as saving the time and effort it would take doing individual policies.
Standard family travel insurance policies can cover up to one adult with three children or two adults with six children, so they can provide fantastic cover for your trip, including replacing the possessions of any family member, any medical treatment, flight cancellations and legal cover if required.
What doesn't travel insurance cover?

Every travel insurance policy provider is slightly different in terms of what a policy will and will not cover, as well as offering different amounts of cover for different things. It's worth checking yours carefully to understand what's covered within it, as some don't cover as much as others.
As an example, Asda travel insurance won't cover:
Leaving belonging unattended which are then lost or stolen
Claims for undeclared medical conditions
Engaging in reckless activities or behaviour which result in any form of claim
Participating in extreme sports or activities outside of named ones in your policy (e.g. skiing and snowboarding, if you haven't paid for winter sports cover)
Violating local road or driving rules
Changing your mind about going away on your trip
How can I get cheap travel insurance?

The best way to secure a cheap travel insurance policy is to give as much information as you can to your insurer and be accurate.
If you're only planning on taking £1,000 worth of items and baggage with you, then you won't need cover up to £5,000 within your insurance policy.
Avoiding travel insurance sold along with your trip can also allow you to find a travel insurance policy which is more tailored to your specific needs and details.
Make sure to declare any medical conditions you might have to your insurer to ensure you'll be able to claim if you do end up falling ill overseas. If you don't let your insurance provider know about your condition, they won't be able to cover the costs and you could be landed with a large bill you'll have to foot yourself.
Don't forget, as tempting as it might be to go for the cheapest option, make sure you're not overlooking the quality of a policy over the price. The lowest product tiers cover many of the same benefits but the price limits you can claim for might not cover the amount you may require for all the people on your policy. 
Also, be cautious of some policies which seem substantially cheaper than the average, as chances are they won't provide you with the same level of cover that reputable travel insurance providers can. Sometimes key types of cover will be missing, or they'll only offer low amounts of financial assistance for certain things, so be sure to check the policy details carefully.
ASDA Money is a trading name of Asda Financial Services Ltd and Asda Stores Ltd which for travel insurance are Introducer Appointed Representatives of Insure & Go Insurance Services Ltd. Asda Travel Insurance is arranged by AllClear Limited, which is registered in Gibraltar company number 117274. Registered Office: 1st Floor, Portland House, Glacis Road, Gibraltar, GX11 1AA. AllClear Limited is licensed and regulated by the Gibraltar Financial Services Commission number FSC25393 and trades into the UK on a freedom of services basis, FCA FRN 824283. Asda Travel Insurance is administered by Insure & Go Insurance Services Limited. Insure & Go Insurance Services Limited is authorised and regulated by the Financial Conduct Authority, firm reference number 309572.
*Offer valid between 24/04/23 to 31/12/23. Discount applies to the base price of AsdaMoney branded travel insurance policies purchased through our website and Contact Centre only and does not apply to any premium generated to cover medical conditions or optional extras.
** Up to three kids go free per insured adult, subject to medical screening, when you buy direct from us.