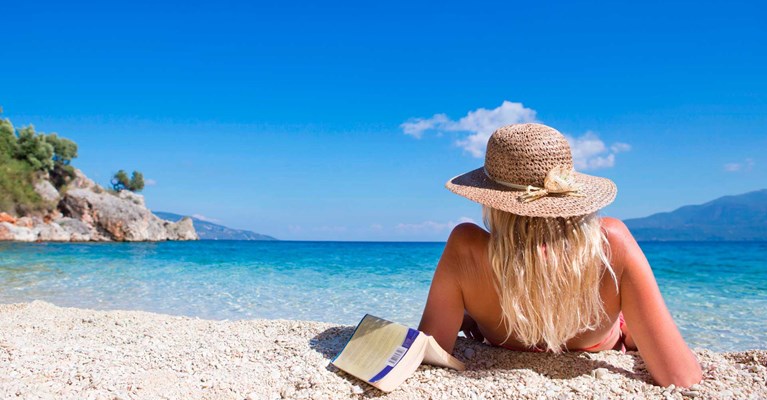 There are so many reasons why Brits love holidaying in Italy. Spectacular cities, ancient ruins, fantastic food, beautiful beaches, the list is endless, which is why Italy welcomes millions of Brits every year.
So that you can relax and enjoy your holiday, Italy travel insurance is a must. Unexpected injuries, flight cancellations and even stolen belongings can happen to anyone, so it is important you have the cover you need - just in case.
Do I need a visa for Italy?
If you are from the UK, you can still visit Italy and other countries found in the Schengen area for up to 90 days in any 180-day period, without the need for a visa. In terms of other travel documents, you will need to make sure your passport is less than 10 years old and still has at least three months left on it before you leave Italy to return to the UK.
How much does Italy Travel Insurance cost?
The cost of travel insurance to Italy from the UK can vary between providers and the level of cover you choose. Costs are also based on how likely you are to claim before and during your trip. This is calculated using existing factors such as age, health and pre-existing medical conditions, and holiday factors, such as the activities you plan to do on your visit, e.g., extreme sports or water sports.
What's included?
What is covered under an Italy travel insurance policy varies between insurers and the cover level you choose, so you must always check the terms and conditions of a policy before committing to one. While cheap travel insurance to Italy might seem like a great deal, if you're not covered for the right things it could end up costing a lot more.
Travel insurance to Italy should include:
Flight cancellations and missed connections: should your flight be cancelled, your travel insurance could protect you against any extra costs, such as accommodation or transport. Cover for a missed connection isn't always included, so if you want this added you should check your policy T&Cs.
Holiday cancellations: some travel insurance policies will cover various reasons for cancellations. For full details, these can be checked in the policy T&Cs.
Medical care: needing medical treatment abroad for an unexpected illness or accident can be expensive, so it is beneficial to be able to claim some of this money back on your insurance.
Luggage damage, loss, or theft: your travel insurance can cover you for replacing medicine, toiletries and clothes if your luggage is damaged, lost, or stolen. Take note of the excess listed on your policy, which you will need to pay towards the claim, as well as the overall possessions. There can also be a single-item limit on travel insurance policies, so you should also take note of the maximum your insurance provider will pay out for one item if travelling with a high-value item.
COVID-19 cover: if Coronavirus is the reason you have to cancel your trip or stay on longer, COVID-19 insurance can cover the costs if added to your policy.
What isn't covered by Italy Travel Insurance?
Most Italy Travel Insurance policies typically exclude:
Extreme sports: extreme sports, such as skiing or rock climbing, usually aren't covered in a travel insurance policy and require you to pay extra if you want this added.
Natural disasters: you may have some cover under your Italy Travel Insurance policy for natural disasters, but you should check your policy T&Cs to make sure. Italy has had a fair share of seismic activity and the risk of earthquakes in some regions can be medium to high.
Pre-existing medical conditions: medical conditions that your insurance provider won't cover will be listed in the policy details. When applying for travel insurance for Italy, you must tell the insurance provider about any pre-existing conditions, as they may be invalidated if not previously mentioned.
Terrorism: this may be covered, depending on the policy details.
Healthcare in Italy
A Global Health Insurance Card (GHIC) can be applied for on the NHS website to take abroad to Italy - this used to be the EHIC, which you can still use until it expires.
A GHIC gives you the same right as Italian nationals to state medical treatment, however, this is not a replacement for travel insurance as a GHIC won't cover the cost of baggage loss, flight issues, private medical care, or repatriation back to the UK.
Italy's state healthcare is comparable to that of the UK; however many Italians choose to get private healthcare to avoid long waiting times.
Travelling to Italy with pre-existing medical conditions
If you have a pre-existing medical condition, depending on your condition, your Italy travel insurance may be more expensive.
However, if you do have a pre-existing medical condition, you should always be honest with your insurance provider. If you do not state your medical condition when applying for Italy travel insurance, it may cause your claim to be rejected if you were to try and claim after having trouble with your medical condition abroad.
Travel tips for Italy
Although Italy is a safe country to visit, travel safety is an important thing to think about before any trip, especially if you are travelling to another country. It is also good to know of any tips and tricks that will help your holiday in Italy go more smoothly. Here are our top travel tips for Italy:
Service charges and tipping: service charges are sometimes added to your bill and are usually between 10-15% of your bill total. Tipping isn't always the norm in Italy, but it is still appreciated.
Siestas: some shops and cafés will close for a couple of hours during the day for a 'siesta break.' Restaurants and bars will often stay open.
Visiting churches: when visiting a church, make sure you dress modestly. Avoid shorts or vests so that you don't cause offence.
Train travel: you can be fined up to €200 for travelling without a train ticket. Make sure you don't board a train unless you have a ticket and ensure that your ticket is 'endorsed' (stamped) by a machine after being purchased.
Inner-city transport: Inner-city public transport is reliable and most major cities offer bus and metro networks. Uber also operates in larger cities, such as Rome and Milan and licensed taxis are also common. When hailing a taxi, always look for taxis that have a sign on top.
ID: by law, you must carry some form of ID around Italy with you. A photocopy of your passport can be enough if you do not have a driving license.
Pickpockets: Italy is usually a safe country to stay in, but like any city around the world, pickpockets can be a problem in larger cities like Rome and Naples. You should also be conscious of pickpockets in crowded tourist hotspots and on public transport.
Cigarette disposal: there are strict laws about the disposal of cigarette ends and other litter in certain areas of Italy, especially those prone to forest fires. Be aware of these if disposing of any litter in public.
Top Italy Travel Insurance FAQs:
Do I need travel insurance for Italy?
Italy travel insurance is not mandatory, but it is recommended to have travel insurance in place for all kinds of reasons. When travelling abroad, flight cancellations, unexpected injuries or illnesses can end up costing a lot, so having travel insurance for Italy to claim  can  help.
Is healthcare in Italy free for UK citizens?
If you are a UK citizen, you can apply for a Global Health Insurance Card (GHIC), which will give you access to emergency or necessary state healthcare in Italy for free or at a lower cost. However, a GHIC does not cover private healthcare.
Can I get antibiotics over the counter in Italy?
Pharmacists in Italy won't sell you antibiotics without a prescription from a doctor. However, you can get basic antibiotic cream over the counter if needed.
If you have any prescription medications you're taking, have your doctor write a prescription for travel, including any important notes, so that you may access these medications if needed in Italy.