When to Buy Travel Insurance Guide
Make sure your trip's protected from the moment you book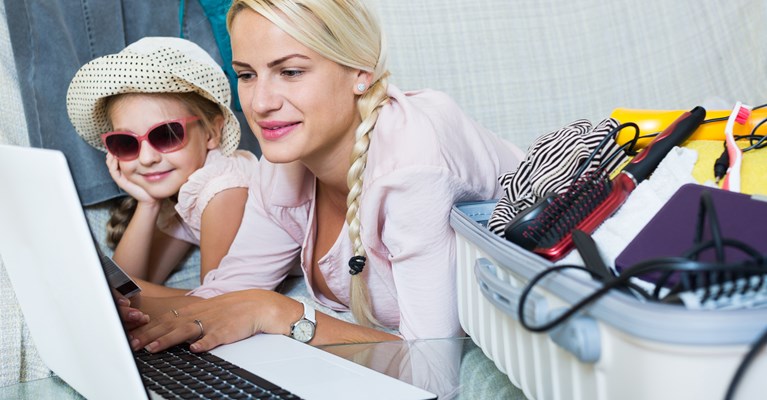 If you're planning on booking a trip anytime soon then it's best to look at travel insurance policies as well so you can book your trip and buy your insurance at the same time.
This means you're covered from the moment your trip has money down next to it, so anything that happens between booking and travelling can be covered as well as when you're actually abroad.


What is the best time to get travel insurance?
Ideally, you should organise single-trip travel insurance on the same day as booking your holiday so that all aspects of your travel insurance policy can be used if anything goes wrong, such as having to cancel your trip due to unforeseen circumstances or issues with flights meaning you miss your trip.
If you're already covered by an annual travel insurance policy that you bought earlier in the year, your new trip should be covered by your existing policy provided the trip takes place before your policy expires and the location is included within your annual travel insurance – some destinations like the USA and Canada can be excluded from some policies.
When should I buy annual travel insurance?
You should purchase and start your annual travel insurance policy a good number of weeks before you plan on travelling, as this ensures that any unexpected incidents which could lead to your cancelling your trip are properly covered by your policy.
After that initial trip, you will still have cover for the best part of a year for any other trips you take before your policy expires, but be sure to take note of any day limits your annual travel insurance policy may have.
Some will only cover you for each individual trip lasting up to 31 days but not for any exceeding that amount, so make sure to look for an annual policy which will cover the length of all the trips you're planning on taking within that 12 months.
What happens if I buy travel insurance late?
If you don't buy travel insurance until days before your trip, then it could be that if something happens a few weeks in advance like an accident or another issue which means your trip needs to be cancelled, you won't be covered. This means that you won't be able to make a claim for any money lost, and will be stuck with no holiday and out of pocket.
There's really no drawback to getting your travel insurance policy in place early, and it can be a big help if something is to happen, including legal expenses to help fight your corner.
ASDA Money is a trading name of Asda Financial Services Ltd and Asda Stores Ltd which for travel insurance are Introducer Appointed Representatives of InsureandGo Insurance Services Ltd, who arrange and administer Asda Travel Insurance. Registered in England and Wales at 2nd Floor, Maitland House, Warrior Square, Southend-on-Sea, SS1 2JY company no. 04056769. Insure & Go Insurance Services Ltd is authorised and regulated by the Financial Conduct Authority, firm reference number 309572.