Drive with confidence
Drive with confidence: tips for a smooth journey
Helping the nation get from A to B with basic breakdown and car maintenance knowledge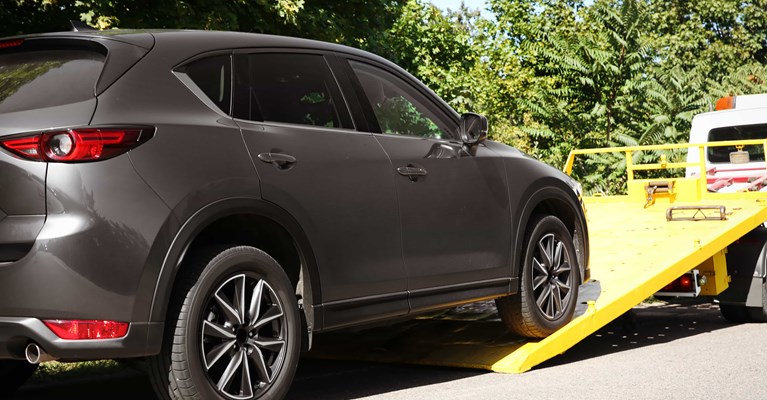 Driving can be stressful at times, especially if you're new to driving or embarking on a long car journey that you've never done before. Both cars and the roads can be unpredictable, and things like car breakdowns, confusing diversions, or taking a wrong turn can all cause stress and anxiety - even for the most experienced of drivers. 
With the summer coming to an end, colder weather and longer nights are creeping in and driving conditions will gradually begin to worsen. For many people, driving is an essential part of everyday life and at Asda Money, we want drivers to feel at ease and prepared every time they hit the road.
In fact, our recent survey of 2,000 British drivers* found that the average Brit drives 117.7 miles a week but over a quarter (27 per cent) don't always feel confident behind the wheel.
The top 5 reasons Brits don't feel confident on the roads:
Driving is too stressful (79 per cent)
Other drivers are too aggressive (49 per cent)
There are too many cars on the road (42 per cent)
Losing concentration (15 per cent)
Took a driving test a few times (12 per cent)
Car breakdowns happen frequently in the UK and, by nature, are usually unexpected. Our survey found that 68 per cent of Brits have been in a car that has broken down, with more than a third (36 per cent) experiencing it within the last 12 months. Despite this, only 1 in 5 drivers would know what to do if their car broke down.
Our survey also found that nearly two-thirds of Brits (60 per cent) don't know how to change a flat tyre, 1 in 3 (30 percent) don't know how to open the bonnet and 22 per cent of Brits don't even know how to turn their hazard lights on.
In the event of an emergency, 3 per cent would stand and cry until someone helped, and a further 5 per cent would sit in the car scared to get out. Men are much more likely to see if they could work out what the issue was (40 per cent versus just 23 per cent of women), while 18 to 29 year-olds would call their friends or family straight away for help.
Having basic motor knowledge could save you from being unnecessarily left stranded on the roadside waiting for help and so knowing how to act should you need to replace a flat tyre or top up on oil, can help ease driving anxiety before you have even set off on your journey.
Top 5 things Brits don't know about their cars
How to change a lightbulb (67 per cent)
How to change a tyre (60 per cent)
How to change the windscreen wipers (58 per cent)
How to check the tyre pressure (42 per cent)
How to check the water level (40 per cent)
Not being able to check the screen wash (38 percent), oil level (37 per cent), and the fuel cap (34 per cent) also present a challenge for the nation's drivers.
62 per cent of males said they aren't confident they'd know what to do if their car stopped working as they don't know anything about cars, whilst only 53 per cent of women said the same. Those in Belfast are the least clued up on their cars with 83 per cent agreeing they know nothing when it comes to car mechanics.
Interestingly, 24 per cent of males have a breakdown kit in their car, but only 16 per cent of female drivers carry one. Those living in Bristol are the least breakdown ready with only 8 per cent carrying a full breakdown kit.
Some drivers admitted they avoid certain areas of the UK because they're worried about breaking down, with almost 1 in 10 avoiding the Lake District and 5 per cent avoiding the Shetland Islands.
Gaining the confidence to take on longer car journeys begins long before getting behind the wheel. Learning to carry out proper car checks ahead of a long journey can help prevent unexpected car troubles and can ease driving anxiety as you know your car is safe and ready to go.
Like anything you own, cars require basic maintenance to run smoothly, and general upkeep can help drivers have more confidence knowing that their car has what it needs to get them from A to B. This includes keeping the inside of the car free of clutter and checking the lights are working.
Top tips to drive with confidence
To get you road-ready and help you get on your way to feeling more confident behind the wheel, we have put together some top driving tips. Think of this like a road trip checklist before every journey!
Get to know your car
From fog lights to setting your windscreen wiper speed, knowing the functions of your car inside out can help a lot when it comes to getting more confident behind the wheel. This may seem basic, however, in the face of bad weather or unexpected conditions, you might require a function on your car which you've never thought to use before. Additionally, if you are a new driver, the functions in your car may be different from the car you were taught in, so it is always best to learn these before getting on the road.
Prepare your route
When driving you want to be able to stay focused, so planning out your route properly before you set off can save a lot of panic and stress on your journey. To prepare yourself you can run through the route on a map, set up the destination on your sat nav, and check for any unexpected road works or closures along the way to avoid surprise diversions. 
Know the basic breakdown knowledge
Unexpected breakdowns can happen to anyone, and while you can't be expected to know how to get your car running in every scenario, knowing basic breakdown knowledge, such as how to change a flat tyre and how to top up your car oil, could save you from being stranded waiting for help. Having breakdown cover added to your car insurance can also help to relieve driving anxiety with reassurance that you are covered for roadside assistance should you unexpectedly breakdown. 
Don't worry about other drivers
This is an important one! Ignoring the actions of other drivers isn't always easy, but it can be a good tactic to minimise stress while driving. Obviously, you should be aware of the other vehicles around you when driving, but you don't need to feel intimidated by them. Another driver may be in a rush and will try to encourage you to speed up, but that isn't your problem. Make sure to stick to the speed limit, drive carefully and try not to worry about anyone else.
Know the rules inside out
Keeping up to date with The Highway Code and road rules in the area you are driving in can help to give you the knowledge and the skills you need to get to and from your destination safely. Aside from The Highway Code, knowledge of things like road markings (such as box junction rules, pedestrian crossing) or right-of-way rules, can help to give you that extra bit of reassurance when setting out on a drive.
Practice makes perfect
Like all skills, the best way to become more confident is to practice as much as possible. Taking short drives to build up to longer journeys and practicing driving somewhere new can be a great way to build up your confidence. To kickstart your practice, drive at times when traffic will be quieter and gradually progress to busier times.
Have a breakdown ready kit
It can be daunting when your car breaks down, especially when it's seemingly for no reason or you're in a remote location. Having emergency gear in your boot, such as a flashlight (and batteries), bottles of water, jump leads, a first aid kit, spare fuel tank etc., will keep everyone in the car calm, and even help you fix the problem yourself, so you don't need to wait for a call out!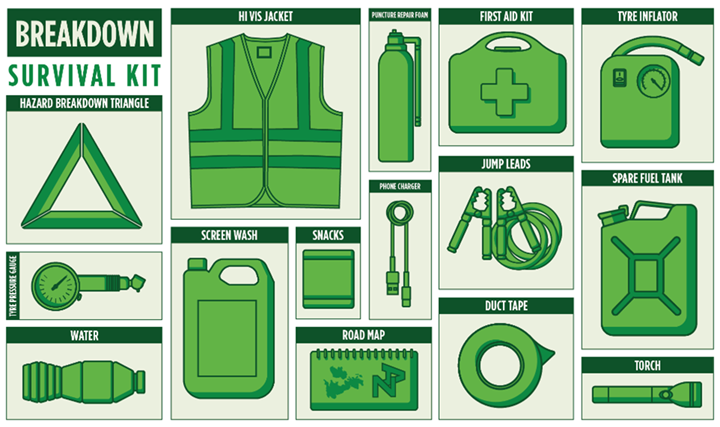 ASDA Money is a trading name of Asda Financial Services Ltd and Asda Stores Ltd which for Breakdown Cover are Introducer Appointed Representatives of Liverpool Victoria Insurance Company Limited.