Why risk paying hundreds or thousands of pounds abroad for emergency breakdown assistance when you can extend the same great Asda service you get at home to cover any driving in Europe?
Choosing European Breakdown Cover includes all the benefits of UK Breakdown Cover, with the added bonus of 180 days of cover if you break down while driving in Europe. Having breakdown cover for your trips abroad can help prevent you from being stranded somewhere you don't speak the language, as you can call our UK helpline to arrange an emergency callout to wherever you are in Europe.
Why choose Asda Breakdown Cover?
Provided by Liverpool Victoria
The Asda advantage

Known for putting value for money at the centre of everything we do

Partner expertise

Over 4,000 breakdown professionals at your service

Asda service, Asda value, expert provider

Breakdown service you can trust
If you breakdown abroad, here's how we can help:
Breaking down abroad can be massively inconvenient, especially if you aren't familiar with the area. That's why we make it our responsibility to get you up and running ASAP.
24/7 English-speaking customer services
Up to £800 towards the cost of a hire car
Replacement driver service if the only driver gets injured or falls ill en route
We'll get you home – if needed, we'll arrange for you, your vehicle and up to 7 passengers to get back to the UK if your vehicle can't be fixed before the end of your trip
Message relay service to your family if you breakdown
Cover for getting your vehicle back to the UK or to have someone collect it from Europe once it's repaired
Plus, all the advantages you get from UK breakdown cover, like unlimited annual callouts, home assist, nationwide roadside assistance, etc.
What's covered with our European Breakdown cover? 
Cars, motorhomes, vans and motorbikes
Unlimited vehicle age
If you're travelling with a caravan or trailer, we'll recover those too if your vehicle breaks down
No callout charges
As you might expect, terms and conditions apply, so please see our policy documents.
Top European Breakdown Cover FAQs
What should I do if I breakdown abroad?

If you breakdown while travelling abroad, you'll need to find a safe spot to pull off the road and turn on your hazard lights. Once you've done this, you'll need to safely get out of your car and find an area away from the road to make a call to our 24 hour helpline on +44 1689 891 063.

If you experience a breakdown in the UK, you'll just need to call our usual number on 0800 202 8100. Our customer service team will be able to talk you through the next steps and reassure you about any concerns you may have. For more information, check out our FAQ's page.
Does European Breakdown Cover include the UK?

Our European Cover includes all the features of UK Breakdown Cover as well, meaning you're covered for breakdowns both abroad in Europe and at home in the UK. By packaging the two together, you could save money on European Breakdown Cover for your vehicle in the long run, when compared with covering multiple individual trips throughout the year. While you can get European only cover as a standalone product, it could end up costing you more on top of your usual breakdown cover and might not be as straightforward as having all your cover built into one single policy. Take a look at our cover comparisons for a more detailed overview.
Is it worth getting European Breakdown Cover?

While you'll still be able to get assistance with breakdowns abroad without cover, it can be a lot more difficult and could end up costing you hundreds, or even thousands, of Euros to pay for the callout.

By having European cover for breakdowns, not only can you contact us to make the arrangements for a callout to where you are in Europe, but we'll also cover the cost of having a local professional attend your breakdown. This can give you peace of mind that you'll have support with getting your car back on the roads no matter where you are, which can be crucial if you make regular trips to Europe.
Can I get European Breakdown Cover on a second vehicle?

Our European Breakdown Cover is a vehicle cover policy, meaning that it will only give you access to breakdown cover for driving in Europe for the car specified by your policy. However, you can add personal cover for your policy for an extra £47 a year, which will allow you to use your policy to get breakdown assistance no matter what car you are driving, as it applies to you personally rather than your vehicle.
About our trusted provider, LV=
We're proud to be working alongside one of the UK's largest personal lines insurers, LV=. They have more than 6.5 million customers and 4,000 employees, and throughout their 170 year history, they have put their people and customers at the heart of everything they do.
LV= Britannia Rescue is there for customers 24/7, 365 days a year. Whether your car insurance is with LV= or not, you can still benefit from Britannia Rescue and their 4,000 breakdown professionals across the UK.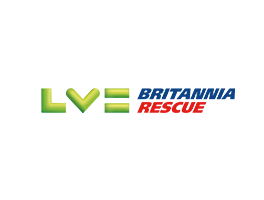 ASDA Money is a trading name of Asda Financial Services Ltd and Asda Stores Ltd which  for Breakdown Cover are Introducer Appointed Representatives of Liverpool Victoria Insurance Company Limited. Liverpool Victoria Insurance Company Limited, registered in England and Wales number 3232514 is authorised by the Prudential Regulation Authority and regulated by the Financial Conduct Authority and the Prudential Regulation Authority, register number 202965. Registered address: 57 Ladymead, Guildford, Surrey, GU1 1DB. Tel: 0330 123 9970.