How can I apply for Asda Breakdown Cover?

Applying for Asda Breakdown Cover is easy. You can apply quickly and easily online here. Alternatively if you want to discuss the different cover options, then you can call 0800 202 8152.
Who provides Asda Breakdown Cover?

Asda Breakdown Cover is provided by Britannia Rescue. They are part of Liverpool Victoria Insurance Company Limited and have over 4,000 breakdown professionals on call 24 hours a day, every day of the year.
Why do you have 3 levels of cover at different prices?

At Asda, we understand that not everyone wants the same kind of cover. Roadside Cover at £27 a year might be enough for many, whilst others could want the added reassurance of UK Breakdown Cover, which starts at £78 a year. And if you're travelling further afield, Asda's European Breakdown Cover might be the option for you at just £142 for the year.
How should I choose Asda Breakdown Cover?

You should think about when and how you would like to use your cover.

Our Roadside Cover is just £27 a year. This means you are covered for breakdown when you are out and about.

If you want to be covered at home as well as roadside, you can choose UK Breakdown Cover for £78 a year. This option provides the reassurance of cover at home and also offers national recovery, onward travel, a hire car or overnight accommodation if you need it.

And if you travel to Europe, then our European Breakdown Cover for £142 a year will keep you mobile in over 40 European countries as well as providing all the benefits of UK Breakdown Cover.
How can I pay for Asda Breakdown Cover?

You can pay online for your cover either by debit card or credit card. Or you can arrange payment by calling 0800 202 8152. With UK Breakdown Cover and European Breakdown Cover you also have the option to pay by monthly Direct Debit. 
What do I need to do if I break down?

First of all, be safe. Get out of your vehicle as safely as possible and switch your hazard lights on. Once you're in a safe place, please call our 24 hour helpline on 0800 202 8100 and they will be able to talk you through the next steps. If you're calling from Europe, it's +44 1689 891 063.  
Do I pay for parts?

Help will arrive at the scene as quickly as possible. When the breakdown professional gets there, they'll do all they can to get you on your way. You'll be responsible for the cost of any services you arrange without authorisation from us, and, as with all breakdown services, you will have to pay for any parts used. If you are unsure with any of this, please call us on 0800 202 8100.
How long will I have to wait if I break down?

We aim to attend every breakdown within an hour. Britannia Rescue will let you know if the breakdown professional is delayed.
If I breakdown, do you fix my car or tow me to a garage?

If your vehicle breaks down we will attempt to fix the problem at the side of the road to make your onward journey as quick and safe as possible. If not, your vehicle and passengers will be taken to a local garage for repairs.
Do you charge for callouts and are there any limits to the number of callouts in a year?

There are no charges for callouts. With Roadside Cover there is a limit of 6 callouts a year. But there are no limits on Asda UK Breakdown Cover and Asda European Breakdown Cover.
Will my spouse / partner / son / daughter be covered if they breakdown in my vehicle?

Yes, cover is for the vehicle's insured by the policyholder, no matter who is driving as long as they have your permission to drive your vehicle.
Am I covered if I'm driving another vehicle?
Am I covered anywhere in the UK?

Yes, cover is provided throughout the UK (including Northern Island and the Channel Islands) and Republic of Ireland.  We also work with a partner who provides the service across Europe for our European Breakdown Cover option.
Who do I speak to if I have any questions about Asda Breakdown Cover?

You can call Asda Britannia Rescue on 0800 202 8152 or write to: Freepost LV= BRITANNIA RESCUE. If you want to know what others think of our breakdown cover, just take a look at our customer reviews.
How can I cancel my breakdown cover auto renewal?

You can opt out of your breakdown cover auto renewal by following the link here
About our trusted provider, LV=
We're proud to be working alongside one of the UK's largest personal lines insurers, LV=. They have more than 6.5 million customers and 4,000 employees, and throughout their 170 year history, they have put their people and customers at the heart of everything they do.
LV= Britannia Rescue is there for customers 24/7, 365 days a year. Whether your car insurance is with LV= or not, you can still benefit from Britannia Rescue and their 4,000 breakdown professionals across the UK.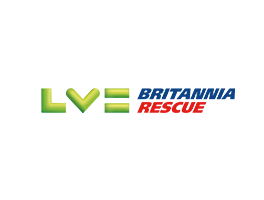 ASDA Money is a trading name of Asda Financial Services Ltd and Asda Stores Ltd which  for Breakdown Cover are Introducer Appointed Representatives of Liverpool Victoria Insurance Company Limited. Liverpool Victoria Insurance Company Limited, registered in England and Wales number 3232514 is authorised by the Prudential Regulation Authority and regulated by the Financial Conduct Authority and the Prudential Regulation Authority, register number 202965. Registered address: 57 Ladymead, Guildford, Surrey, GU1 1DB. Tel: 0330 123 9970.