A Run for Your Money: Running Holidays Abroad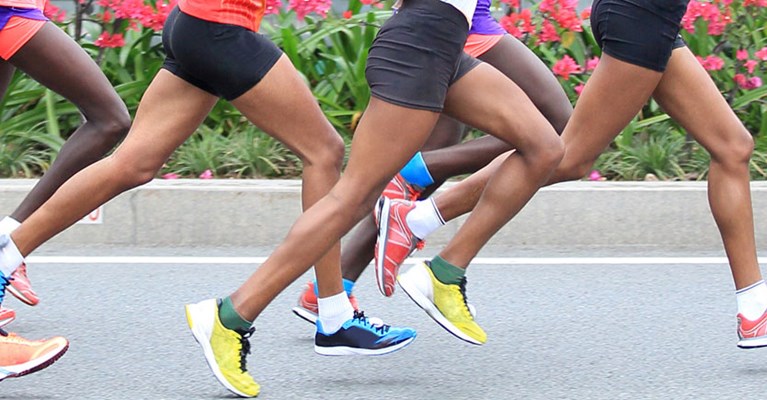 With the Olympics just around the corner, many people up and down the country have been getting sporty this summer, from taking part in triathlons to full and half marathons.
In recent years, getting active has increased in popularity, and due to this, people are opting to travel further afield to take part in the latest sporting events. From trail running breaks to marathons abroad, many people are choosing to incorporate their favourite sport within their holiday itinerary.
Running All Over the World


Running is a very popular sport across the world, and as such, plenty of people flock to take part in organised sporting events abroad throughout the year. From marathons in extreme locations like the North Pole, to the much warmer climates of Greece, there are a variety of races to choose from. In fact, running has become so popular that marathons aren't the only way people are choosing to get their sporting fix; guided running holidays, such as trail running and even city running tours, are also popular options for those not wishing to compete.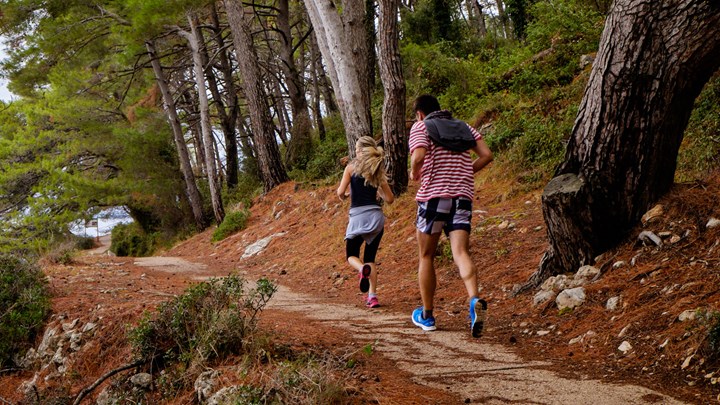 Trail Running Retreats


Instead of completing a race then going home, people are now making running a big part of their holiday experience. Some of the best locations in the world offer running holidays, from the French Alps to Croatia and Spain.
On a trail run, you won't get caught up in the usual hindrances that running outdoors can bring, such as cars and pathways packed full of pedestrians. Instead you can enjoy the softer turf of a trail in much quieter locations, ensuring you get to explore your chosen destination at the same time as enjoying your favourite hobby, but without the hassle.
The thrill of trail running is in the freedom, location, and excitement that a new route brings. Taking you away from the usual holiday experience, trail running offers enthusiasts the best of both worlds; the enjoyment of running and a new, away-from-home location to explore.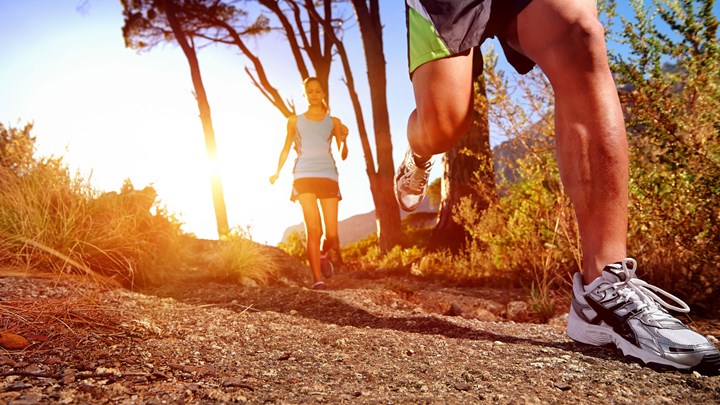 Croatia


There is a great selection of running tours available in Croatia, including the Sljeme Conquest trail running private tour, which lasts 6 hours over a distance of 26 km, and costs from €60.00 (£50.18) per person.
Spain


Fancy the warmer climates of Spain? Trail running in Andalucia is a great spot for runners of all abilities, with a mix of beautiful forestry, mountain and desert terrain to explore. Prices start from around €875.00 (£731.78) for a week.
The French Alps


For a longer trail running experience, which would be useful to those marathon-training, Alpine Trail Running Camps are available at certain times throughout the year. Costing around €1,488.67 (£1,245) for the week, you will be taken into the heart of the French Alps on various trail running routes.
City Running Tours


If you enjoy the hustle and bustle that touring a city brings, and fancy incorporating your favourite pastime without the competitive side of the sport, then there are a variety of organised city running tours available across some of the most popular city break destinations in the world. From Barcelona to New York and Melbourne, there are plenty of locations to make the most of, from both a sightseeing and running point of view.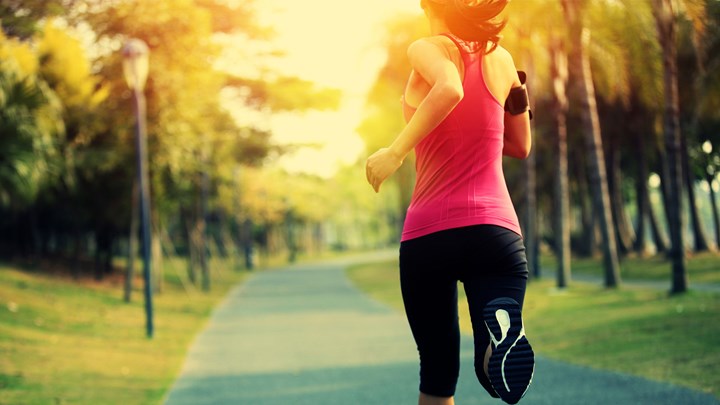 Barcelona


See all the amazing sights around Barcelona with a variety of tours on offer, from the Gaudi & Modernism Tour to the Montjuic & Olympic Park Tour. A local runner will guide you through their home city, sharing interesting facts and history on some of the most famous landmarks, with opportunities to stop at some of the sights and take pictures as you please. With prices ranging from as little as €55.00 (£46.00) per person, there are plenty of tours to explore.
New York


If you fancy a bite of the big apple but want to stay active at the same time, then New York offers a variety of city running tours to suit different intensity levels, from as little as $40.00 (£30.34) per person. From beer running tours to running around central park, there are a variety of routes available, as well as personalised tours if you want something a bit different.
Melbourne


From Europe to further afield, city running is very popular, so if a holiday down-under seems ideal, Running Tours Melbourne offer a range of sightseeing running tours, with starting prices of $50.00 (£28.41).  From the City Explorer Tour (10km) to the Yarra Sunrise Tour (7km), as well as personalised tours, there are a variety of trips available.
Marathons and Half Marathons Abroad


According to Runnersworld.co.uk, running tourism is on the rise, with an increasing number of runners planning their races around holiday destinations abroad. For an avid runner, competing in a marathon abroad will be very appealing, as it combines a favourite sport with sightseeing. Not only will you get the satisfaction of completing a race, but you will also get to experience a new destination at the same time.
There are a variety of marathons and half marathons taking place across the world every year (remember to book entry in advance to avoid disappointment, see individual marathon sites for details). Some sporting events abroad will be more expensive than the average marathon, however, the experience is definitely worth it.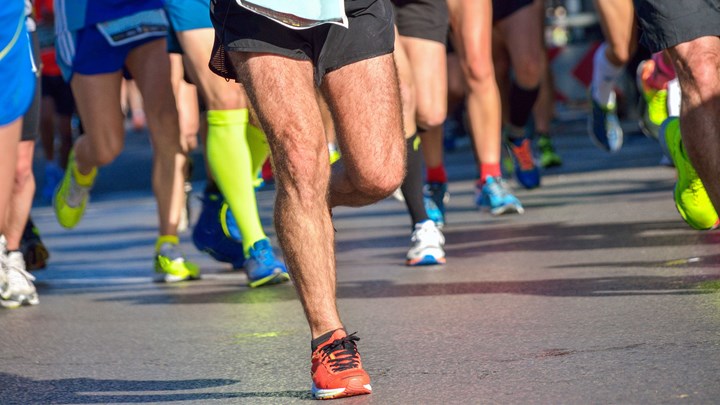 North Pole Marathon


A running experience which would definitely be an event of a lifetime is the North Pole Marathon, which occurs on the 9th April every year. If you are fit enough to brave the extreme cold temperatures and run across frozen water, then this could be the marathon for you. If you have the cash to splash, this marathon will set you back a hefty €13,800
(£11, 541.16*) but it will be a sporting event you wouldn't forget in a hurry.
Polar Night Half Marathon


If you fancy a half marathon, then the Polar Night Half Marathon in Norway is the largest winter race in the country, set in a stunning location. See here for details on entry prices and registration.
Athens Authentic Marathon


If you prefer warmer climates, then Athens Authentic Marathon could be the perfect choice. See registration and entry fee details available here. Definitely a marathon on many an avid runner's 'bucket list' due to the authenticity of the location and route, with plenty of amazing sights to soak up along the way.
Planning Your Running Trip


All holidays require the necessary preparation, but if you are wanting to incorporate activities in to your holiday, it is important to ensure you have the correct travel insurance to suit the type of sporting activity you will be pursuing. Other important areas to consider when planning your trip are:


Correct clothing

 

- Ensure you pack all the necessary clothing and plan for all potential elements, come rain or shine. Layering is also a good option, but ensure you layer properly so you can strip down easily when required. Wearing the correct clothing will also be important to lessen chance of any injury. Compression socks for the flight are also a good option to protect your legs ahead of a race (e.g. lessen the chance of swelling) as they keep the blood flowing and also prevent deep vein thrombosis. Make sure you move around the plane every so often to keep circulation going.
Know the terrain

 

- Making sure you are aware of what the terrain will be like is important, not just for your health but to ensure you are prepared beforehand, including packing the correct footwear.
Pace yourself

 

- Dependent on if you are taking part in a marathon, half marathon or even just a trail running or city running tour, please ensure you pace yourself and have carried out sufficient training prior to taking part. Always seek medical advice if you are unsure.
Pick your destination correctly

 

- Whether you fancy a bit of sun or want a wintery break, picking the correct destination to suit your needs is important, so make sure you do your research and look out for any potential hidden costs when booking a holiday.
Have fun

 

- There are plenty of fantastic destinations across the world to experience running, so ensure you have fun and take in the surroundings whilst doing what you enjoy.  


*The above figures are provided for indicative purposes only and are based on the exchange rate, correct as of 10:27 on 20/07/2016.