Avoid the Crowds on Your Next Family Summer Holiday
During the school holidays or in peak season, many popular family tourist destinations can be busy and crowded. However, just a short distance from many of these bustling areas, you'll find a whole new world of tranquillity, offering a completely different experience. From Binibeca in Menorca to Orebić in Croatia, sit back, relax and enjoy a holiday away from the crowds.
El Cotillo, Fuerteventura


Fuerteventura has been a popular holiday hotspot for many years, and it's easy to see why. With warm African temperatures all year round, miles of sandy beaches and stunning volcanic landscapes, many families choose to visit this Canary Island for their summer holiday. Many British tourists will tend to head to the lively resorts of Corralejo, Caleta de Fuste and Costa Calma, but if it's tranquillity you're looking for, it's best to avoid these areas.
One resort which is perfect for families wanting a quieter holiday is El Cotillo, a former fishing village on the northern tip of the island. Blessed with Caribbean-like sands and crystal-clear waters, this charming coastal town is ideal for those who want to avoid the crowds. The town is most well-known for its lagoon beaches, however, there are plenty of other places of interest that are also worth visiting.
One of the most popular attractions in El Cotillo is Castillo de El Toston. Once a coastal defence, this historic landmark now hosts a range of contemporary exhibitions, and also provides visitors with incredible views over the town's stunning coastline. Another island attraction to visit is the Traditional Fishing Museum, located inside the El Tostón Lighthouse. Whilst you're there, you can learn about this popular activity over the years, before climbing to the top of the tower and admiring the spectacular sea views.
Orebić, Croatia


Whether you're looking for a short city break or a two-week beach holiday, Croatia is a fantastic destination. From mainland cities such as Dubrovnik and Zagreb, to stunning islands like Hvar and Brač, there's so much of Croatia to explore.
One area which many tourists are yet to find is Orebić, located on the Pelješac peninsula on the Dalmatian coast. About 2 hours from the tourist hotspot of Dubrovnik, Orebić is home to beautiful beaches and excellent hiking routes, making it the perfect place to visit for both relaxing or active holidays. The roads around the Pelješac peninsula are lined with vines too, making it an ideal place for wine-lovers. One place to visit, if you want to sample some of the local grapes, is Korta Katarina, which boasts a winery and outdoor bar with incredible views over the Dalmatian Coast. Take a guided tour of the winery and learn about the production process, before tasting samples for yourself and pairing it with local delicacies.
If you want to take a day trip, just across the waters from Orebić you'll find Korčula, a small island packed with history. As the birth place of Marco Polo, who was a famous Italian merchant, explorer, and writer, you'll find plenty of historic sights and interesting museums here, including the Marco Polo Museum and St Mark's Cathedral. Korčula also boasts stunning beaches, fantastic restaurants offering up fresh seafood, and even more impressive vineyards to admire.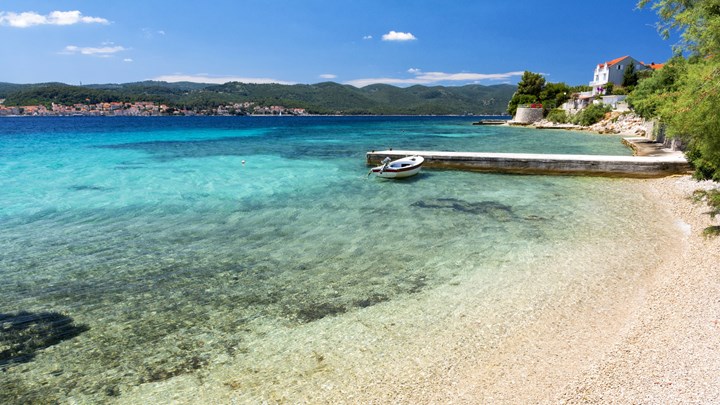 Ithaca, Greece


If you're looking for a laid-back holiday, Ithaca in Greece is the place to go. This legendary island, which was said to be the home of Greek mythology's Odysseus, is just a few miles from Kefalonia, and is so remote, you can only reach it by boat. Boasting spectacular green valleys and turquoise seas, you'll find everything you need here for a peaceful holiday.
Just like many of the popular Greek islands, Ithaca is very traditional, and you'll find an array of charming fishing villages scattered along the coastline. The island's main town is Vathy, where you'll find traditional Greek houses, beautiful beaches, and a picturesque harbour that is used as the main port on the island. If you visit the town, be sure to learn about the history of the island at Vathy's two museums; the Archaeological Museum of Ithaca and the Folklore Museum.
At the Archaeological Museum, you'll find fascinating remains from many towns around the island, including ancient coins, statues, vases and jewellery. If you're visiting the Folklore Museum, you'll get the chance to step back in time and take a journey through Ithaca during the 1700s, 1800s and 1900s. Admire the furniture and traditional dress styles through these periods, and get an idea of everyday life on the island. One place not to be missed are the Caves of the Nymphs, located in Dexia Bay. It's here where Odysseus is said to have hidden his treasures on returning from Troy.
Alternatively, if you'd prefer a hiking holiday, then Perachori is the place to be. Located on the slopes of Mount Petaleiko, it provides visitors with stunning views over the island, and is the starting point for an array of beautiful walks through green landscapes and natural springs.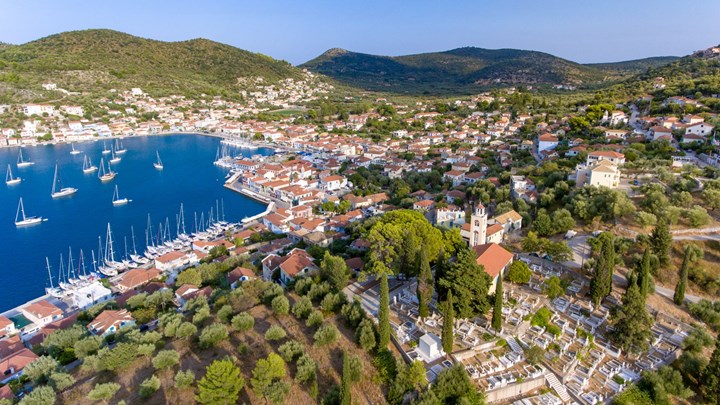 Binibeca, Menorca


With gorgeous beaches, secluded bays and historic architecture, Menorca is known as the most laid-back of the Balearic Islands. Unlike its neighbouring islands of Majorca and Ibiza, many holidaymakers travel to Menorca for a relaxing and easy-going holiday. Whilst there are still many popular areas of the island, such as Punta Prima, Arenal d'en Castell and Son Bou, if you want to escape the crowds, Binibeca is the ideal resort to visit.
This traditional Menorcan fishing village is located on the south coast of the island, and is perfect for families. Home to a Blue Flag beach and a small selection of shops, bars and restaurants, there's plenty to do here, as well as simply relaxing in the sun. Dotted with whitewashed villas and houses, Binibeca boasts an array of winding streets which are perfect for exploring. Just a short walk down the shoreline you'll find Cala Torret, which offers fantastic waters for snorkelling and diving. The crystal-clear sea here makes it the perfect place to delve below the surface and discover magnificent marine life, including colourful coral and exotic fish. There are plenty of other activities available here too, including kayaking, boat rental and boat trips.
Once you're back on dry land, why not take a day trip to explore more of the island? Just 20 minutes' drive from Binibeca is Mahon, Menorca's capital, which is known for its Gothic cathedral, unspoilt coves and delicious tapas. Whilst you're there, be sure to take a trip to Fortaleza De La Mola, also known as Fortaleza Isabel II. This 19th century fortress has underground tunnels to explore, art galleries to discover and huge cannons to admire. The views from the fortress are spectacular from here too, so don't forget your camera!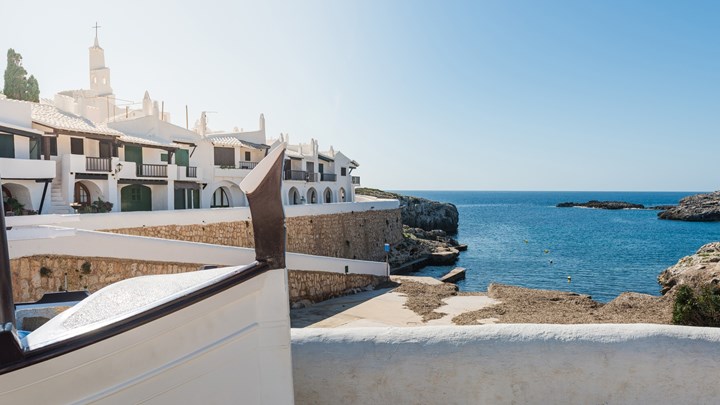 Where's your favourite destination to visit for a quieter holiday? Wherever you're going, be sure to sort out the essentials before you go, such as comprehensive travel insurance. Many of these smaller resorts may have attractions and activities that only accept cash too, so be sure to collect your travel money before you fly.