Avoiding April Showers: Top 4 Destinations to Visit this Spring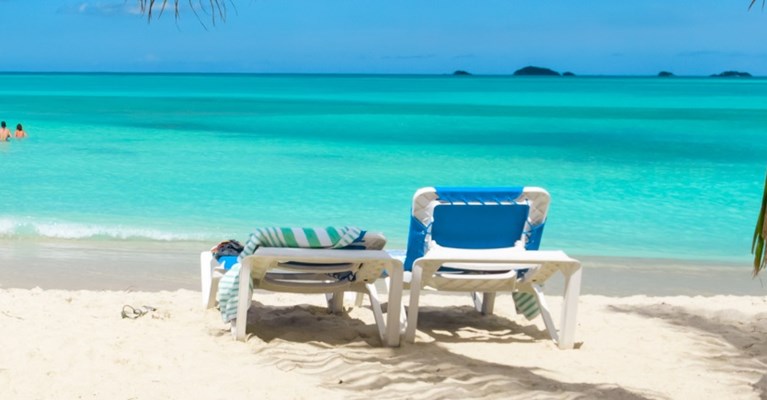 April is renowned for being a particularly rainy month here in the UK, but if you're tired of raincoats, umbrellas and wellies, there are plenty of destinations around the world you can visit to avoid this wet weather. From golden sands and blue seas to fantastic temperatures and gorgeous sunshine, it's easy to see why people choose to escape the rain with an April get-away.
Whether you're travelling to European cities or far-away beaches, there are many places where you can swap jumpers for swim suits and enjoy a holiday in the sun this April. Here at Asda Money, we want to help you avoid the April showers, so here are four of our favourite places to escape the rain!
Lanzarote, The Canary Islands


Long sandy beaches, volcanic landscapes and exciting attractions make Lanzarote an extremely popular family holiday destination. The island sits close to the shores of Africa, boasting beautiful sunshine all year round.
If you're visiting in April, you'll be greeted by average temperatures of around 24°C, perfect for exploring the island. One of the best places to visit for all ages is Cueva de los Verdes, a fascinating cave created around 3,000 years ago after the eruption of the Volcán de la Corona. Take a guided tour of the cave, following narrow passageways as you admire the spectacular sights and natural beauty. There's even a section of the cave which has been converted into an auditorium and concert hall that you can visit whilst you're down there.
Another popular attraction on the island is the Jardín de Cactus, hosting over 1,000 different plant species, including more than 450 types of cactus. Designed by Lanzarote's most famous architect and artist, César Manrique, you'll also find familiar crops, including asparagus, broccoli and coral. There's also a bar and café, where you can sit back and admire the glorious views.
There are many different options when it comes to accommodation in Lanzarote. The island has lots of all-inclusive hotels that you can book as part of a package holiday, costing you from around £500 per person in April for a week. If you want to book flights and hotels separately, flights around this time can cost as little as £22.00 each way from London airports, with self-catering apartments costing less than €341.78 (£300) for a week. This beautiful bungalow, just a few minutes from the beach, which also includes a pool, will only set you back €346.23* (£304) for the week based on two adults sharing.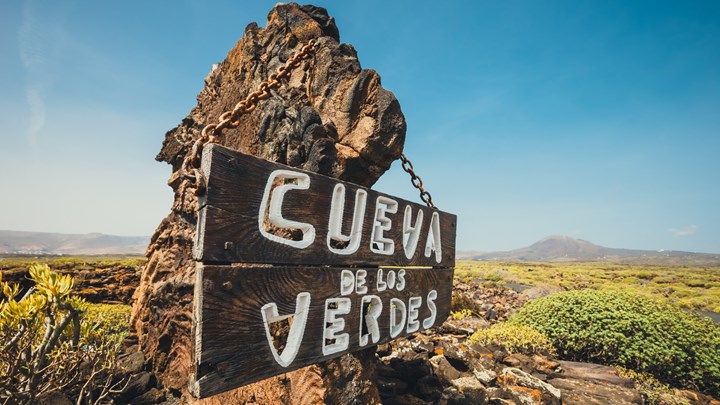 Cancun, Mexico


If you're looking for luxury, Cancun in Mexico is the place to go. White sand beaches, turquoise blue seas and its tropical climate make it the ideal destination to visit all year round. The average temperature in Cancun in April is 32°C, which is a fantastic temperature for relaxing by the pool, sunbathing on the beach or snorkelling in the crystal-clear waters.
Cancun's coastline is filled with a variety of beautiful beaches, so you can take your pick depending on where you're staying. One of the best beaches is located in the charming little fishing village of Puerto Morelos. Roughly 20 minutes south of Cancun, this is a great place to relax and unwind as it's generally not too busy. It's also renowned for the spectacular Mesoamerican Barrier Reef, one of the best snorkelling spots in Mexico.
If you like diving, take a trip to the world famous underwater museum, MUSA, also known as Museo Subacuático de Arte. There are over 500 life-sized sculptures to discover, making it one of the largest underwater attractions in the world, all submerged between three and six metres deep in the sea. If you're not a diver, don't worry, as you can also enjoy this incredible tourist attraction on a glass bottom boat. And, of course, you can't visit Cancun without experiencing its vibrant nightlife. From DJs and performers to acrobats and flamenco dancers, there are plenty of local nightclubs and bars that provide quality entertainment for all ages.
Cancun is around 10 hours from the UK, making it more expensive than closer destinations. Flights in April cost from around £250 each way from London airports. Depending on your budget, there are various accommodation types to bear in mind. If you're looking for a luxurious all-inclusive hotel on the beach, these are available from around £1,300 per person for a two week holiday. Alternatively, you can stay in a lovely city centre apartment or hotel with a pool from 10508.31 MXN (£400) for the whole two weeks.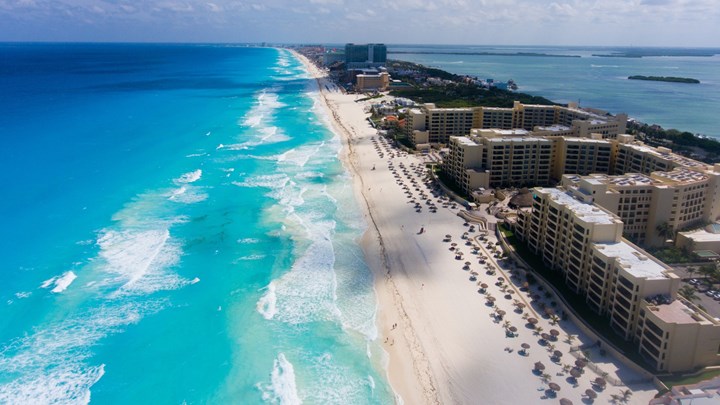 Marrakech, Morocco


Packed full of historic landmarks, ancient architecture and religious buildings, Marrakech is a great destination to visit if you enjoy history. Just north of the Sahara Desert, this fascinating city has hot temperatures all year round. If you want to get out and explore the city's interesting culture, April is the perfect time to go. With average temperatures of 25°C, you can comfortably tour the city's beautiful landmarks without having to suffer the summer temperatures of around 37°C.
There are lots of architecturally stunning buildings to discover whilst you're in Marrakech, one of them being Bahia Palace. Built in the late 19th century, it was constructed in the hope to be the greatest palace of its time, the name meaning 'brilliance'. The palace's 150 rooms are now open to the public, so you can admire the incredible marble floors, beautiful courtyards and spectacular stained-glass windows. There are also acres of wonderful gardens that you can explore whilst visiting the palace.
Another one of Marrakech's popular attractions is Jemaa El Fna, the main tourist square in the city. From snake charmers and story-tellers, to orange juice and food stalls, you'll see the true culture of Morocco here. In 2001, UNESCO declared the square a 'Masterpiece of World Heritage' for 'bringing urban legends and history to life'.
Return flights from London airports will cost approximately £150 in April, whilst a beautiful four-star hotel can cost around 3217.12 MAD(£250) for a week. Alternatively, you can book a package holiday to Marrakech, with plenty of luxurious, all-inclusive hotels to choose from for under £500 for the week.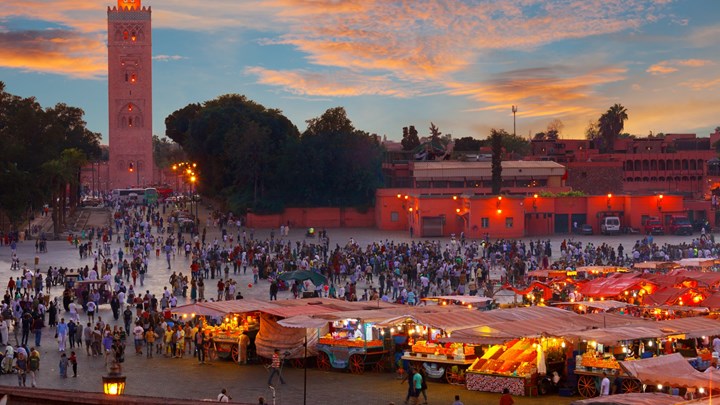 Crete, Greece


Crete is Greece's largest island, and there's so much to see and do on a holiday here. Whatever time of year you visit, you can explore beautiful, sandy beaches, visit famous, historical attractions and taste delicious, local Greek delicacies. Understandably, Crete is extremely popular in the summer months, but with temperatures averaging at around 21°C in spring, April is the perfect time to enjoy a relaxing and peaceful holiday.
When exploring the island, one of the best places to start is Samariá Gorge. At 16km long, it's one of Europe's longest canyons, and is great to visit in April as summer temperatures can get too hot to complete the trek. There are lots of local tourist operators that provide organised tours to the park too, so you don't have to worry about getting there yourself.
For the history lovers, you'll be happy to know that Crete is home to one of the greatest museums in Greece, the Heraklion Archaeological Museum. The museum houses artefacts from the Neolithic Period to Roman times, covering a span of nearly 6,000 years. From pottery and figurines, to weapons and gold jewellery, there's so much to uncover. It's also one of the best places in the world for Minoan art.
The whole island of Crete is absolutely stunning, but there are some areas that are more popular with tourists, such as Heraklion. You can fly to Heraklion International Airport from as little as £47.00 each way from London airports in April, whilst a three-star hotel with sea views can cost from around €398.65 (£350) for a week. Alternatively, you could get a package holiday with a travel provider for a week from under £500 per person.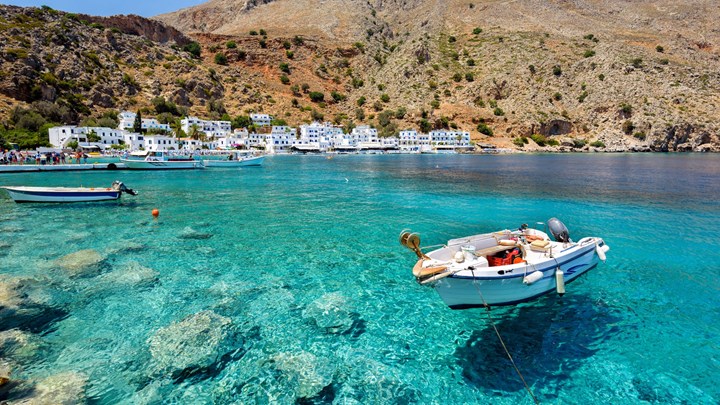 Wherever you decide to visit to avoid the UK's April showers, be sure to sort out the essentials before you go, such as travel money and comprehensive travel insurance. Travel insurance is important for any holiday, no matter how far you're travelling, and here at Asda Money we have a variety of different cover types available. These include Value, Premium and Superior, covering you for cancellation, personal accidents and much more.
*The above figures are provided for indicative purposes only, and are based on the exchange rate correct as of 11:00 on 20/03/2018.