Beautiful Disappearing Destinations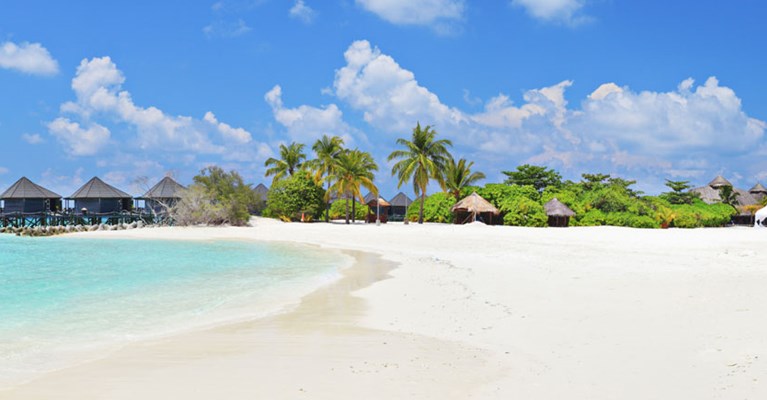 From the Great Barrier Reef to the Amazon Rainforest, the world is filled with millions of beautiful forests, islands, and mountains, which really do take your breath away. However, there are many places around the world which could be at risk in the future due to the potential effects of climate change.
So, here at Asda Money we've picked 5 gorgeous places to visit, where you can really appreciate the beauty of Earth.
The Maldives, South Asia


With its long stretches of white sand and sparkling blue waters, there's no surprise that the Maldives has become one of the most luxurious holiday destinations in the world.
This South Asian island, located in the Indian Ocean, sits southwest of India and Sri Lanka. It consists of 26 ring-shaped atolls, made up of more than 1,000 coral islands to create an idyllic paradise. However, these beautiful islands could become submerged within the next 100 years if sea levels continue to rise.
Despite being renowned for its expensive accommodation, it is possible to stay in the Maldives without breaking the bank. Budget hotels are becoming more popular on the island, and you can now stay for as little as 1189.51 Rf* (£63.00) per night at the end of October, which is just before peak season, making it the perfect time to go.
Venice, Italy


It may be known as one of the most romantic cities in the world, but the city of Venice in Italy could sink at some point in the future due to the increase of severe floods, which are unfortunately happening every year.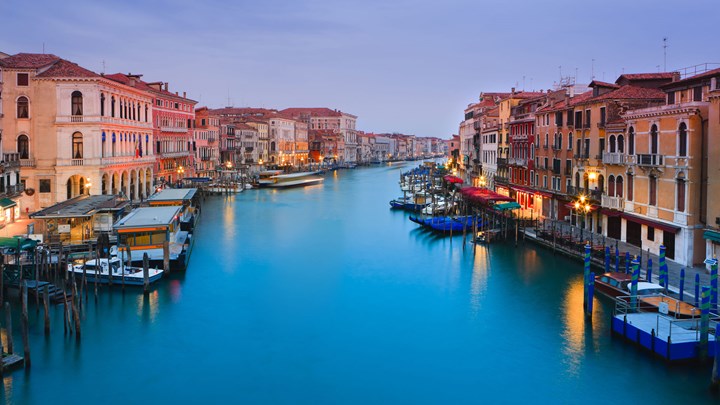 Venice, known as the 'floating city', is made up of 118 islands, which are connected by many famous canals and bridges. Although the city has spent its life surrounded by water, research has shown that Venice is slowly submerging by about 2mm per year.
If you don't want to miss out on visiting this charming city, the cheapest time to visit Venice is between November and March, with three-star hotels costing around €69.38 (£59.00) per night. Of course, transport is limited around the city, so if you're visiting during these winter months make sure you wrap up warm when seeing the beautiful sites.
The Dead Sea, Asia


Many tourists every year take a dip in The Dead Sea, a Salt Lake located at the lowest point of the Earth.
Surrounded by Jordan and Israel, a person will float in the Dead Sea because it's one of the saltiest waters in the world. The salt makes the water even heavier than it already is, pushing a person up towards the surface.
However, this popular tourist attraction is reportedly receding at an alarming rate. In the last 40 years, the water-level has dropped by 80 feet, meaning that the lakes surface-area has shrunk by a third.
The best time to visit Jordan is between March and May, when you'll enjoy not only a cooler climate, but also fewer tourists. Staying in Jordan is quite cheap, and the average three-star hotel around this time will only cost around £44.00 per night.
Great Barrier Reef, Australia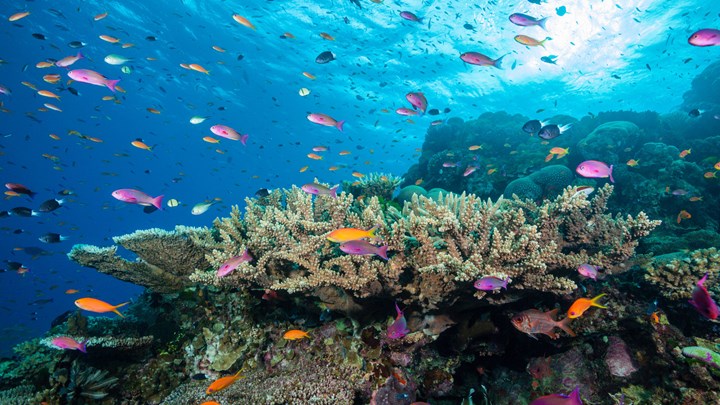 Lying deep off the coast of Australia is the world's largest coral reef system, the beautiful Great Barrier Reef. This breath-taking attraction can be seen from outer space, and covers an area of approximately 344,400 square kilometres.
The reef is filled with vibrant coral and countless species of fish, and in 1981 it even became a World Heritage Site. Tourism is massive around the Great Barrier Reef, and it pulls in over $3 billion per year.
However, environmental challenges have been slowly eroding this wonder of the world for years now. There are many reasons for this, such as a rise in ocean temperatures and an increase in pollution, meaning this stunning sea scene may not be around for much longer.
To get the best views of the Great Barrier Reef, visit between June and November, when the weather is mild and visibility is generally clear. Flights around this time will set you back approximately $844.72 (£500) return from any London Airport, but there are plenty of cheap alternative types of accommodation to stay in when out there, such as backpacker hostels from as low as $25.35 (£15.00) per night.
The Alps, Europe


One of the most famous skiing regions in the world, the Alps, could be in danger of melting in the future. The Alps are the highest and most wide-spread mountain range system in Europe, sitting across many countries, including Austria, France, Germany, and Italy.
However, over the last century, these popular skiing mountains have begun to recede. This means that the mountain glaciers are melting, leaving experts to believe that they could completely disappear by 2050.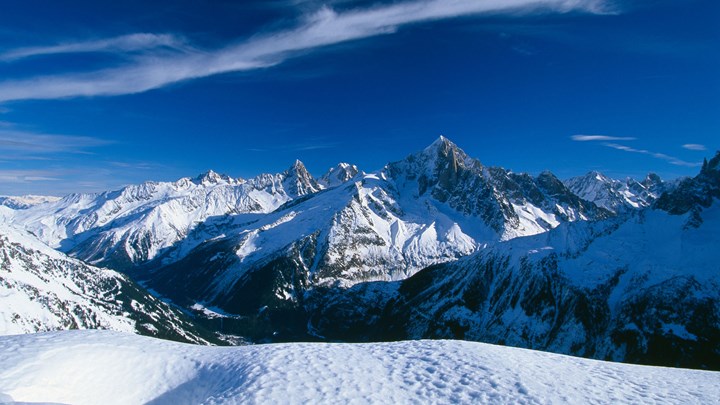 A ski getaway is never going to be cheap, but there are ways to experience this action-packed holiday on a budget. It's best to avoid peak times such as Christmas, half terms, and school holidays. January tends to offer many deals for European ski resorts, so keep an eye out for them. This is also a much quieter time to go skiing, meaning you can get the most out of your holiday. Late March is also a cheap time to go skiing in Europe, however prices may vary. 
If you plan to visit any of these beautiful destinations on your next holiday, don't forget to buy your travel insurance and get your currency beforehand.
*The above figures are provided for indicative purposes only, and are based on the exchange rate correct as of 11:30 on 05/01/2017.