Best Kept Travel Secrets: All Costing Less than £5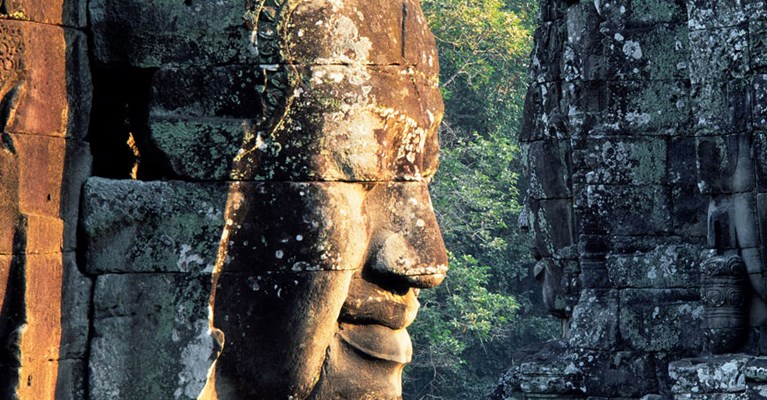 Travelling abroad to faraway countries is becoming easier than ever, with an increasing number of flights departing from the UK. Although these flights can often be found at great value prices, the remaining holiday costs are usually the main factors that hold people back from travelling to destinations which are a little out of their comfort zone.
What many don't realise is that there are some amazing travel options out there which offer a completely unique experience at incredibly low prices. Here at Asda Money, we've uncovered some of the world's best kept travel secrets, and you'll probably be surprised to find that they all cost under £5.00.
The Kangra Valley Railway, India


India is an incredibly diverse country, which is renowned for its cultural cities, amazing cuisine, and outstanding architecture. The magnificent landscapes also happen to be home to the Himalayas mountain range, which begins in Pakistan before spreading across India, Bhutan and Nepal, and eventually reaching China.
The Kangra Valley Railway is possibly one of India's most underrated experiences, winding through the Himalayas for 100 miles, and providing some of the world's best scenery along the way. The train journey takes 10 hours, crossing 950 ornate bridges and making 33 scheduled stops on its way from Pathankot in the northern Indian state of Punjab, to Joginder Nagar in the state of Himachal Pradesh. This all comes at a cost of just 35 Indian Rupees (INR)*, which is the equivalent of around 41p.
The railway is still relatively unknown to tourists, so you can expect an authentic experience travelling with passengers who are native to the area. It's an excellent value alternative to the much more well-known Kalka–Shimla line, which also travels through the Himalayan foothills, but is extremely touristy in comparison.
If you're considering travelling to India and trying out the Kangra Valley Railway for yourself, we'd advise flying to New Delhi before taking an internal flight to Punjab. The best time to visit India is from October to March, avoiding the monsoons, but be aware that the coldest months in the Himalayas are during January and February. Flights to Delhi in October start from just £300.00, and due to India's low cost of living, you should find that your spending money goes a long way when you get there.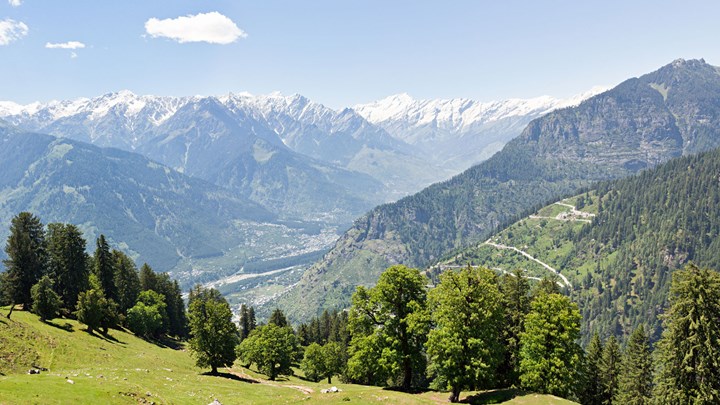 Star Ferry, Hong Kong


Hong Kong is a city that's buzzing with activity, having transformed from just a small fishing village back in the 1800s to the thriving metropolis that exists today. Located on the southeast coast of China, it has an iconic skyline, incredible shopping, plenty of culture, and is one of the world's culinary capitals.
One of the most unique experiences in Hong Kong is taking a ride on the Star Ferry, which has carried passengers across Victoria Harbour for over 200 years. Travelling between Tsim Sha Tsui, Kowloon and Hong Kong Island, it offers amazing views of the dramatic cityscape. A one-way seat on the top deck costs just 2 Hong Kong Dollars (HKD)*, which is the equivalent of around 20p.
It's recommended to try and take a crossing on the ferry just before 8pm, as the boats often stop for a few minutes so that passengers can take photos of the "Symphony of Lights" show. The daily show features coloured lights, laser beams and searchlights, and involves more than 40 buildings on both sides of the harbour. The spectacle is synchronised to music that's said to represent the spirit and energy of Hong Kong.
Hong Kong's subtropical location makes it a great year-round destination. However, summers tend to be extremely hot, wet, and humid, so March, April, October and November are the most popular months. Flights to Hong Kong in November start from around £350.00, and the Star Ferry departs every few minutes from 6:30am to 11:30pm.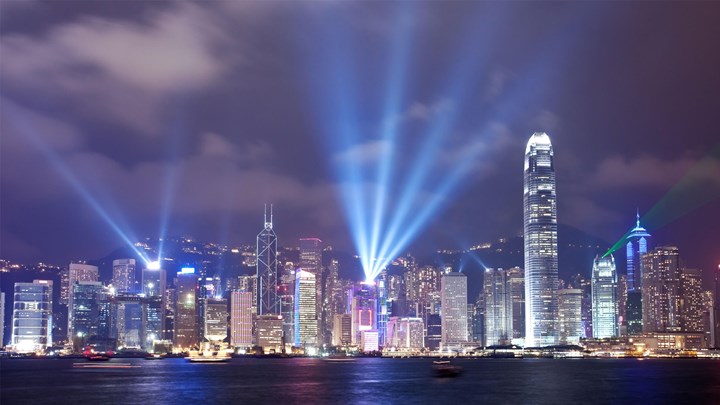 Garden Village Guesthouse, Cambodia


The southeast Asian nation of Cambodia is the place to head to if you're looking to immerse yourself in exceptional culture, beautiful landscapes and a thriving urban scene. It's home to some of the most famous temples in the world, including Angkor Wat, and is a hotspot for tourists from all around the world.
Although Cambodia is known for having a low cost of living, the Garden Village Guesthouse offers some of the best value accommodation in the whole world. Located in the ever-popular resort Siem Reap, accommodation here starts at just 20,000 Cambodian Riel (KHR)*, which is the equivalent of £4.00 per night if you book in advance. If you're just happy to turn up on the day though, it could potentially be even cheaper if there are still beds available.
The guesthouse provides an extremely authentic Cambodian experience, but basics are to be expected due to how cheap it is. A mattress, pillow, towel, and mosquito net are provided, along with a volleyball court, laundry service, rooftop bar, and free pickup from the airport. However, because the dormitory-style beds are in thatched roof huts, you need to prepare to be partially exposed to the elements!
Although Cambodia is warm all year round, November to February is known as the cool season, which tends to be when the highest number of tourists visit. If you're looking to avoid the crowds and travel when prices are lower, it's best to visit between May and early October. Be prepared for very hot temperatures and a strong chance of rainfall if you do decide to go during this time though. Flights to Siem Reap start at £339.00 in October, and it's great value for money once you arrive.
Street Food Markets, Bangkok


The city of Bangkok is renowned for being the epitome of a city that never sleeps. Visitors continue to descend on Thailand's capital every year to experience the vibrant culture, complete with temples, tuk-tuk taxis, and of course the incredible street life. Bangkok is home to some of the best markets in the world, and some of the greatest street food that can satisfy even the most adventurous foodie's taste buds.
Bangkok is known as the outdoor dining capital of Asia for a good reason, and it's rude to visit this city without perching on a rickety chair whilst trying out some diverse Thai flavours. Although it's not difficult to find street food in Bangkok, Chinatown (known as Yaowarat) is the best place to head to if you're looking for the most authenticity, rather than the tourist central, Khao San Road.
To get the most out of your street food experience, it's recommended to sample several smaller dishes, just as the locals do. Although the quantity could be compared with taster menus in pricey restaurants, it comes at a fraction of the cost. It's possible to eat like a king on street food for under 150 Thai Baht (THB)*, which is the equivalent of around £3.00.
Some of the most popular Thai dishes include Khao Pad (fried rice), Pad Thai Kung (noodles with shrimp), and Sai Krok Issan (sour issan sausage). The street markets truly come alive at night, so it's recommended heading out on an evening to try as many culinary delights as possible. It's best to travel to Bangkok between November and February when the weather is cooler and drier, with flights from the UK in November starting at around £320.00.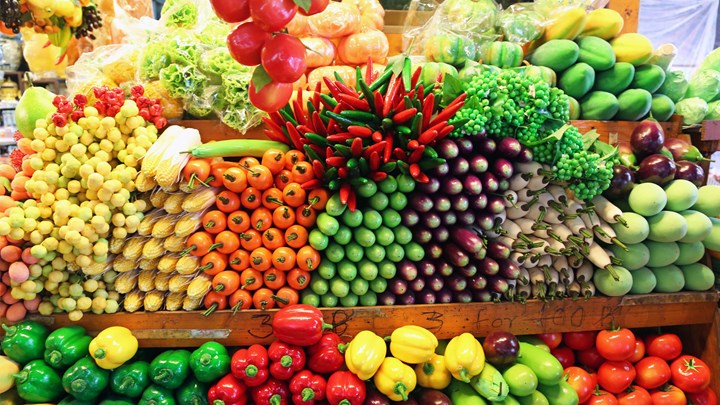 Whichever destination you end up visiting, don't forget to collect your travel money beforehand, so you can make the most of the great deals whilst you're away without facing high fees. It also means you'll have cash handy, as many places may not take card, especially the markets.
It's also essential to buy your travel insurance before you go, so you're covered for potential unexpected costs such as medical fees and lost baggage whilst you're abroad.
*The above figures are provided for indicative purposes only, and are based on the exchange rate correct as of 16:00 on 22/03/2017.